RE:TURN
Irina Mladenova, Her Vision Of Efficient And Innovative Office Spaces, And An Exit Between Boston And Sofia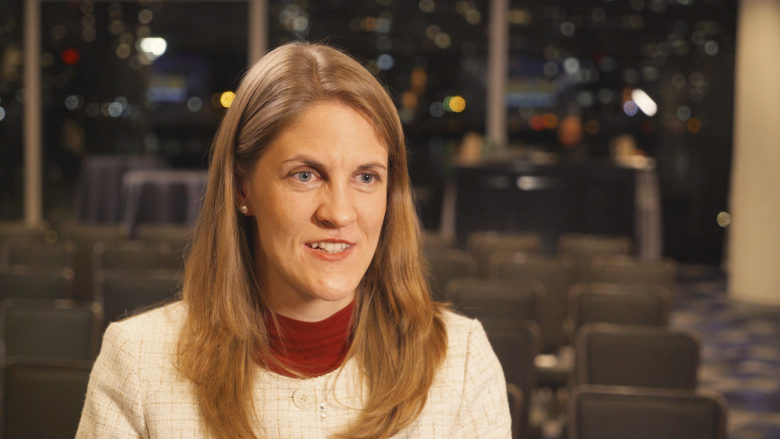 It's not a coincidence that Eastern European VCs are looking for investments in their diasporas. There they find well-connected founders playing on established markets who then open up engineering hubs in their home countries and bring business know-how back home. And although this company has never received Bulgarian venture capital, it fits into all other criteria. 
Rifiniti was started in 2012 by Irina Mladenova and her co-founder Michael Gresty in Boston after they observed that more than 50%of the office spaces companies occupy are not used most of the time. This year, the company that since 2014 has an engineering team in Sofia was sold to FM:Systems, a larger player in the facility management software space. But here's what happened
In between
Seeing the trends Mladenova and her business partner Michael Gresty developed a concept on how to help businesses optimize their office space to reduce costs while delivering flexible, modern workplaces that engage employees. Then they translated it into a product – a cloud-based platform that uses existing data and advanced analytics and helps Corporate Real Estate leaders make smarter decisions. In 2013 the co-founders went through an acceleration program in Boston called MassChallenge. And from there it took off.
Mladenova and Gresty developed a product that tracks a range of key performance indicators, including actual space utilization, the total cost of occupancy, and employee work styles, using data from various sources already part of a building's infrastructure. For example, the system uses data from Wi-Fi access points, badging systems, image processing, lighting, seat sensors, and others. The system then harmonizes all this data and makes it usable for different purposes. In one case, the systems could help managers decide whether there's a real need for purchasing more office space, or rearranging the existing one, in other – to measure the real collaboration between employees and think of incentives to boost it. 
In the first year, Mladenova and Gresty bootstrapped the company. "This is how you learn that people are the most important part. If you have one toxic person on the team, it would spread like cancer. But you also see that you can go quite far as long as people are passionate about what they do," Mladenova talks about the most important lesson she learned from developing Rifiniti. Before it was acquired, Rifiniti had a team of 30 people spread between Boston and Sofia, where the engineering and the product roles are. The office in Sofia was launched after Rifiniti managed to secure its first financing of $2.3m in 2014. Up until the exit, Mladenova and her partner managed to raise total financing of around $3.25m, and win clients like Uber, Comcast, Lenovo, Dell MC, etc. 
And next
In June Rifiniti announced it's been bought by North Carolina IT company FM:Systems in a deal of not disclosed size, and the co-founders joined the management board of the acquirer. This is an opportunity for Mladenova and her partner to scale their technology reaching the 1600 global clients of the new company.  "By simply leveraging existing building systems like WIFI and security systems, Rifiniti's analytics solution enables our clients to quickly and accurately obtain actionable insights regarding their workplace optimization needs. No one in our industry truly covers the breadth of this," commented the deal back then FM:System's CEO Kurt von Koch. 
For Mladenova, this means she needs to further grow her team, including the engineering site in Bulgaria. "As an entrepreneur abroad, for me the connection to Bulgaria and the tech ecosystem there is quite interesting. I'm also looking at opportunities to tap into the existing educational programs that target engineering talent," tells us Mladenova, who we met during RE:TURN, an initiative that aims to bridge the Bulgarian tech and venture industry to the diaspora, so that both ecosystems can mutually benefit. Her story seems to be another validation for the importance of this connection.