visa innovation program
Rewards, Expenses, Scoring & Co: The Six Disrupters In The First Fintech Corporate Accelerator In Bulgaria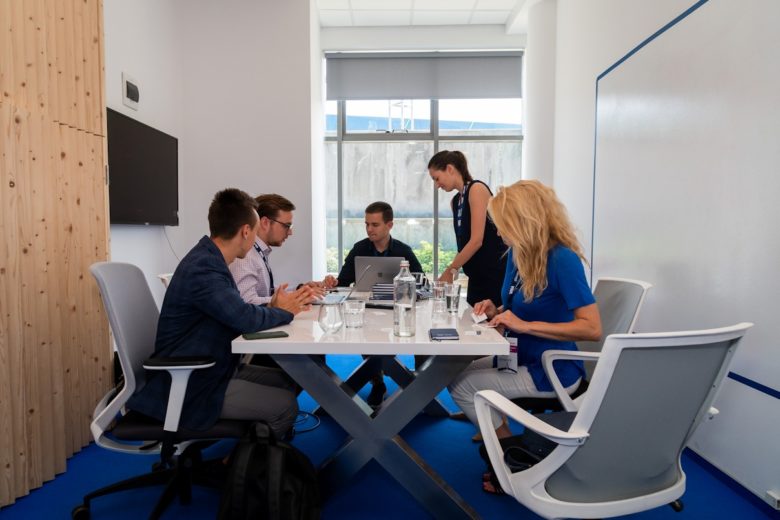 "We see startups as partners that can grow and scale using our infrastructure of millions of merchant locations globally. For us, this is an opportunity to introduce new solutions to our clients," explains to us Shahar Friedman, Head of Visa Innovation Studio in Tel Aviv. His mission currently is to find the golden mean between the worlds of corporations and startups, so that both sides, and of course, customers can benefit the most.
The popularity of neobanks is rising, regulations allow small players to more easily enter the financial services world, various applications let users and businesses to benefit from digital solutions. So payment corporations like Visa are increasingly looking to partner with startups companies to broaden their ecosystem of products. Startup founders, at the same time, need a larger partner when entering the ocean of competition, so they make it to the market. 
Now also in Bulgaria
So all over the world, and not least in Bulgaria, Visa is launching different initiatives to foster this relationship. Often, the payment tech company brings in third parties intermediaries like German fintech solarisBank to help them facilitate such programs. Last year, an innovation program, facilitated by investment fund Eleven Ventures, was introduced in Bulgaria.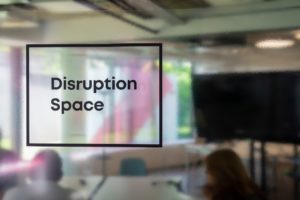 "Each company will go through diagnostics, so we figure out what exactly they need, instead of applying one-size-fits-all solutions. This is a difference to standard acceleration programs," explains Vesselina Markova from Eleven Ventures, who is managing the Visa Innovation Program in Bulgaria. The program is expected to bring innovation faster and at scale within the local market, and ultimately to generate more convenient and secure scalable payment solutions. 
+++ Interview: When A Corporation Enters A Partnership With A Startup It's Crucial To Share Particular Expectations In Advance+++
Lessons from the test with Payhawk
Last fall, while the form of the Innovation Program was still in development, Payhawk CEO Hristo Borisov started conversations with the Eleven team, and his company ended up pilot testing it. Payhawk was not looking for funding, at it was anyway freshly financed by Eleven Ventures, but instead – for a way to scale the business. Less than four months later, Payhawk was awarded the grand prize at the Paris Fintech Forum startup competition and started a partnership with Visa, shortly after that.
"Visa is a natural fit for us as our product is related to cards. The process was straight forward and as we already have a working product we didn't have to do a proof of concept," explains Andrey Bankovski, Director Business Development of the startup. Payhawk runs a platform for expense management for small businesses. The startup issues debit cards with automated expense management and discovery of subscription overspend on auto-renewals, that allows companies and their accountants to manage and oversee spendings of employees.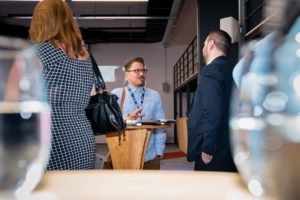 Back at the time the partnership with Visa and Eleven started, Payhawk had managed to attract 10 paying customers in less than a month of official operations. Now, less than half a year later, the company has over 40 clients. Yet, the potential of this partnership, despite taking time sometimes more than expected, and requiring paperwork, and traveling, has the potential to further boost the business within a global network. 
"We've received great visibility that eventually leads to more business," tells us Bankovski. He recently came back from a fintech conference in Tel Aviv, where he visited on behalf of Visa, bringing in a potential client who might order three times the amount of cards the company has issued so far.  Since the start of the program, the team has traveled to several countries and visited selected conferences where prospectus clients part of the Visa ecosystem were easily approached. "The network is what has helped us a lot so far," says Bankovski.
The six Bulgarian challengers
Now Payhawk, and five more companies are entering the official first season of the program. They were carefully selected by a seasoned Visa's jury plus investors and Visa's partners, mainly from the local banking sector. Not all of them have the same case as Payhawk with products directly related to cards. Some of them may go on a different path. "After the initial diagnostics, we can assess better who will be the potential corporate partners of these startups and the tools and resources that they may need.
In some cases, this might be Visa's infrastructure and technology, in others – banks and other companies part of the Visa network," elaborates Markova. In the corporate acceleration, it's essential to work with startups on an individual basis to a certain extent. On the one hand, because they all have different cases, but also because each is in a different stage of maturity, and needs to go through various processes within the corporate structure, she explains further. Тhe companies will be introduced to mentors and experts from the banking and fintech industry, and they will be given access to resources including APIs from Visa Developer Platform and in-person advisory sessions.
Four years old A4E, for instance, enters the program with a product that provides an instantaneous scoring of individuals when they apply for credit. A4Lending automates and speeds up the process, and gives the credit inspectors improved ability to monitor and/or decide if an application should be accepted or rejected.
LogSentinel is a b2b info security company. One of its products – Sentinel Trails, is a fraud detection and notifications system with a blockchain layer that eliminates the chance for anyone to delete logs and harm a system. The startup has recently introduced another product – cloud-based datastore that encrypts data per-record, called SenitelDB. As the products have different use cases, mostly with banks and enterprises, in this case, LogSentinel will most probably work closely with Visa's client network.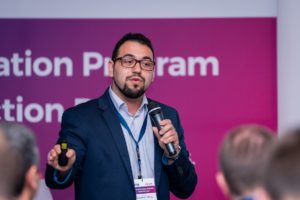 Fintech company Reloyalty, on the other hand, is aiming to redesign loyalty systems by allowing businesses to keep track of their customers' behavior and offer them relevant rewards. After launching on the London market, the company is on its way to growing an ecosystem of businesses, which would allow it to create more personalized offers to end customers by combining rewards from different brands. The system enables consumers to easily register their cards in a mobile app, start paying, and gain rewards. For them, both Visa as a payment operator, and its network are a space to grow.  
The founded in 2015 Noto has developed a solution in the risk management and data processing area, that aims at changing the way companies conduct fraud and risk management. According to them, seemingly different use cases such as fraud prevention, AML, account compromise, and credit risk, all have common roots – the underlying transactional data. Noto enables organizations to process their data in many different ways and deliver multiple real-time decisions, all via a single integration.
Last, but not least on the list is Cashwave. The Bulgarian company is a reseller and distributor of corporate gift cards, e-codes, and gift vouchers into the B2B and employee rewards market. Cashwave already offers a wide range of products from retailers and e-commerce sites in eight countries in CEE and is looking to expand its markets and client portfolio.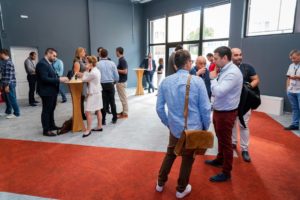 In the next months, each of these companies will go through a series of workshops and individual sessions with Eleven Ventures, and Visa's partners to find intersection points and potentials. Trending Topics will follow their journey and give insights into the know and the how of the whole process.