Investment
Romanian-based travel start-up Framey has raised a $1M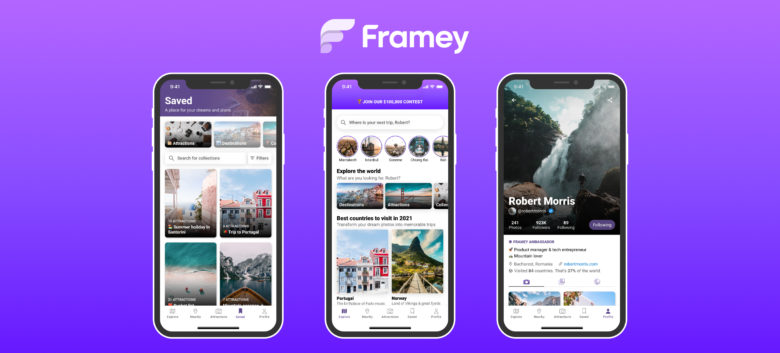 The Covid-19 pandemic did not stop Romanian travel startup Framey which successfully overcame all challenges and just has closed a $1M Seed funding round led by ICE Capital from Dubai, and backed by Romanian-based JECO Capital.
Founded in 2019 by Romanian entrepreneurs Robert Preoteasa and Alexandru Iulian Florea, Framey is all about creating an inspiring platform for users to make the best out of their travel journey, from dreaming to planning, experiencing, and sharing.
The Framey app will be launched soon in summer with a strong focus on the visual aspect, turning the digital space into a gallery of inspiring dream photos and memorable trips.
"Not only do we see this as a largely scalable social network for travel enthusiasts, but we plan to disrupt the travel industry by changing the way people plan their trips and experiences. Travellers are more and more influenced by visuals, so this has become our purpose – to transform dream photos into memorable trips", said Robert Preoteasa, Framey's co-founder and CEO.
"We believe Framey has the potential to reinvent the way we interact with travel experiences and social media. For the first time in history our travel diaries are made with a simple scroll on our phones instead of countless hours of online research," adds Andrei Costescu, CEO at JECO Capital.
Disclaimer: In the warm summer days of August 2021, Trending Topics SEE will pay special attention to the topic of Tourism & Hospitality. We want to introduce the brightest SEE projects, startups, and entrepreneurs in the industry. Read more stories or share yours here.