IPO
Romanian-founded unicorn UiPath's IPO raises $1.3b valuing company at $29b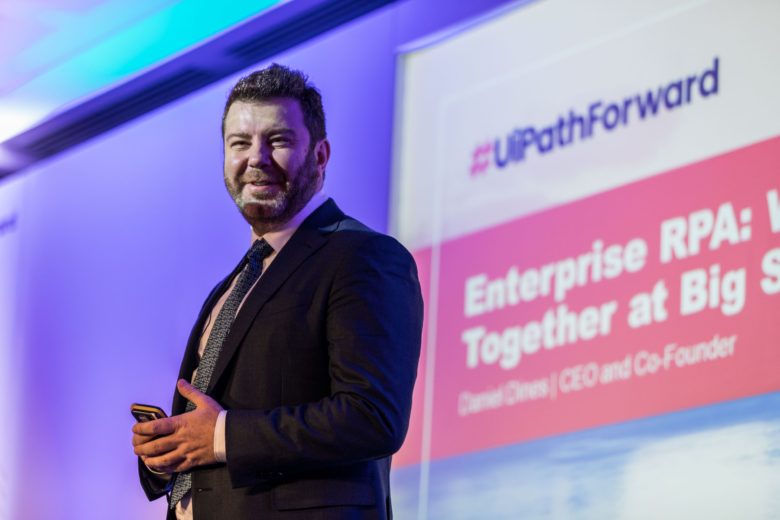 US-based UiPath, the world's biggest robotic process automation company founded by Romanian Daniel Dines, raised $1.34 billion in its IPO on the New York Stock Exchange (NYSE) on Tuesday (April 20th), achieving a market valuation of $29 billion in what is one of the biggest software public offerings in US history.
The company and investors sold almost 24 million shares for $56 each, according to a statement cited by Bloomberg. The shares had been marketed for $52 to $54, a range that the company elevated on Monday from $43 to $50.
The listing gives UiPath a market value of $29 billion based on the outstanding shares listed in its prospectus filed with the U.S. Securities and Exchange Commission. Including employee stock options and restricted stock units, that valuation is more than $31 billion.
+++With An IPO On The Horizon, UiPath Closes Another Round And Has Already Fundraised Over €1B+++
Robust financial performance
In its last fiscal year, UiPath reported net revenue retention of 145%, meaning the average existing customer increased spending by 45% year-on-year. In its prospectus, the company said that the number of customers spending at least $1 million in annualized revenue rose to 89 from 43 the prior year and 21 the year before that.
UiPath says it has saved some enterprise customers hundreds of thousands of person-hours previously spent on repetitive work. According to its IPO prospectus, the company's software is used by more than 7,000 organizations worldwide, including more than 60% of the Fortune Global 500.
+++US-Romanian Unicorn UiPath Closes a Series D Round of $568М and Prepares for IPO+++
The Romanian unicorn
Founded in 2005 in Romania and now headquartered in New York, UiPath calls its technology "robotic process automation." The company's software robots automate repetitive tasks in industries like health care, manufacturing and energy and across departments including finance, human resources and legal.
Daniel Dines, the founder and CEO, grew up in a poor family in Romania and actually had to borrow a computer to learn to code. Eventually, he would become one of Microsoft's top coders from 2001 to 2005. After this, he launched his startup DeskOver, but it was a struggle as Dines focused on helping with integrations and outsourcing, which were highly competitive categories.
By 2015, the company was on the verge of bankruptcy, but Dines saw an interesting opportunity in the RPA market – primarily because of feedback from a large customer in India.  This was a tipping point in the company's fate. Dines changed its name to UiPath and went on a growth spree, mostly due to aggressively striking partnerships with consulting firms and BPO (Business Processing Outsourcing) providers.
The company was named the first Romanian unicorn after raising Series B at $1.1B valuation in March 2018.