AI & Robots
US-Romanian Unicorn UiPath Closes a Series D Round of $568М and Prepares for IPO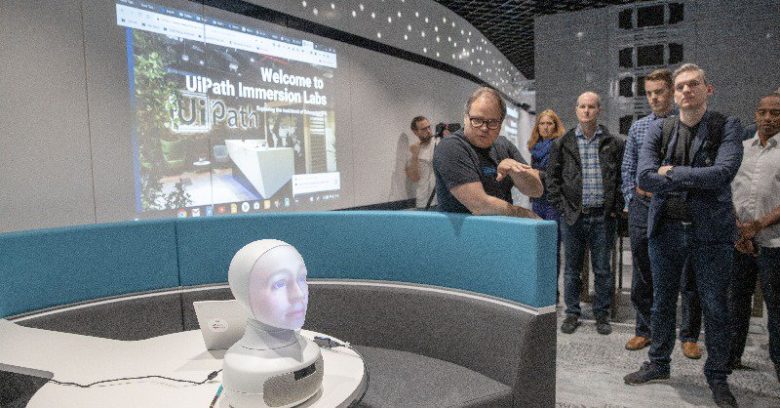 After raising $400M around a month ago, the US-Romanian robotic process automation startup Uipath has now closed its Series D round, adding another $168M. The headquartered in New York company has closed the round at a $7B post-money valuation. With this latest round, the investments in UiPath already total $1B.
"We are at the tipping point. Business leaders everywhere are augmenting their workforces with software robots, rapidly accelerating the digital transformation of their entire business and freeing employees to spend time on more impactful work," said Daniel Dines, UiPath co-founder and CEO, in an official statement. According to TechCrunch, the company is "close to profitability" an IPO within the next 12-24 months is the "medium term" plan.
"The Company's rapid growth over the last two years is a testament to the fact that UiPath is transforming how companies manage their resources. RPA presents an enormous opportunity for companies around the world who are embracing artificial intelligence, driving a new era of productivity, efficiency and workplace satisfaction," comments Philippe Laffont, founder of Coatue Management, the lead investor in the round.
The Romanian Unicorn
UiPath has developed a tool that allows companies to automate their software workflows. Its enterprise Robotic Process Automation (RPA) platform leverages artificial intelligence and automates repetitive, mind-numbing tasks improving productivity and employee job satisfaction. UiPath offers solutions for the BPO, insurance and banking sectors. Among the clients of UiPath, there are both businesses like EY, and governmental structures like NASA shared service center, Duracell, Google, McDonald's. UiPath estimates the market for RPA at $3B and claims to have reached $200M recurring revenue, and 400K users worldwide.
The company was named the first Romanian unicorn after raising Series B at $1.1B valuation in March 2018. The company was initially founded in Romania back in 2005 Daniel Dines and Marius Tirca as DeskOver and pivoted into UiPath in 2015. At the time the company was already in the US.
After raising its first round of private capital in 2015, the company has already attracted around $850M. Before the new investment, just half a year ago, the company closed $225M Series C at a valuation $3B, PitchBook shows. CapitalG and Sequoia Capital, Credo Ventures and Earlybird Venture Capital, are some of the backers of the unicorn.
At the end of 2018 the company, which has 21 offices and R&D centers around the world and employs over 2000 people, was named the 26th fastest growing business in North America by Deloitte Fast 500.
Last month UiPath opened a physical space in Romania to allow partners and clients to test its software products. The "immersive lab" as the company calls it aims to enable potential clients from EMEA to test UiPath's robotics process automation products. For now, this will remain the only hub of this kind in the region, but the unicorn is planning more of them around the world.