INNOVATION
Romanian startup R-CREATE offers returnable packaging solution for online orders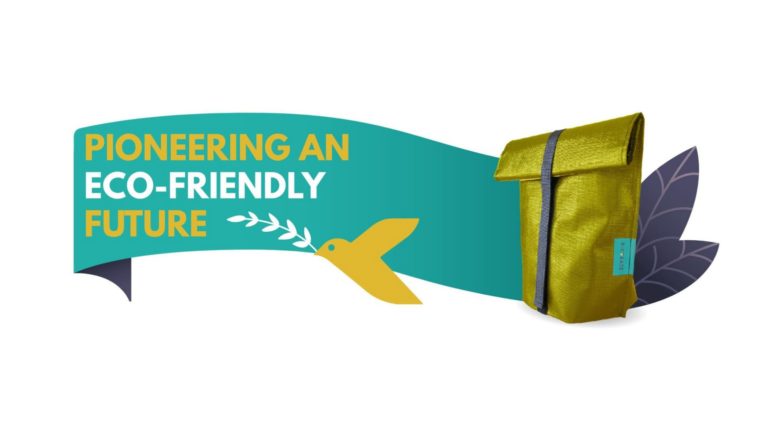 Romanian startup R-CREATE challenges traditional packaging by providing returnable packaging that is easy to access and use to deliver online orders at home without creating additional waste.
COVID-19 changed how we look at online shopping and e-commerce forever. It is true, that purchasing goods from the Internet was quite convenient before the pandemic as well but the lockdown and the limited access to actual stores really shifted the mindset of both users and retails who had to find a way to adapt to the situation in the best possible way.
The advantages of shopping online are endless – it is quick, easy, and uncomplicated, users could choose among a huge variety of products worldwide without even stepping outside their homes, and the items get delivered right at the front door in just a few days. As a society, currently, we buy more stuff online than ever before.
However, there is a dark side of excessive online buying that slowly becomes an important topic of discussion, namely the huge amount of waste caused by the packaging and the tonnes of carbon emissions produced for delivery. Many retailers try to label themselves as more environmentally friendly by offering buyers the option to donate an extra euro and compensate for the carbon footprint of their purchase.
The Solution 
Romanian startup R-CREATE offers a must more sustainable and innovative solution that is not only an alternative to disposable packaging used for online orders but also reduces the chances of greenwashing of big corporates.
Female-led R-CREATE is all about returnable and reusable packaging which is the first step towards reducing the environmental pollution. It is expected that the new approach for packaging will replace over 5 million one-way packagings every year. Other advantages are better packaging times, compression of the packaging by 35%, and optimization of over 95% in the area of ​​packaging storage.
How does it work?
When ordering from partner stores, check the returnable packaging option. The store will carefully pack your products in the R-CREATE bag instead of the classic disposable version. Upon delivery, unseal the R-CREATE bag and take over the ordered products. The returnable packaging remains with the courier, and you get rid of the boxes and bags that occupy your space.
In the future, the founders of R-CREATE Linda Vasilesc and Adina Huma aim to expand in Europe and impact more retailers and users in a positive and good for the environment way.