FUNDING ROUND
Romania's SeedBlink gets EUR 3m in Series A round, EUR 1.1m come from its own crowdfunding platform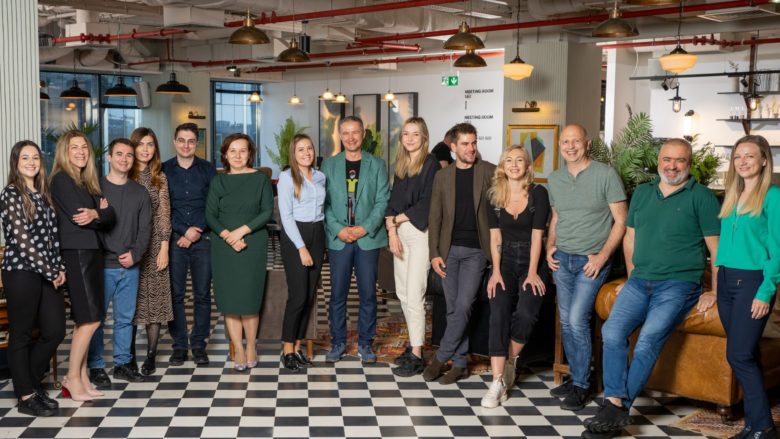 Bucharest-based SeedBlink announced the completion of a EUR 3m Series A round, the largest funding ever carried out through its platform that democratizes access to early-stage investments for investors who do not have large amounts of money nor the time needed to join exclusive clubs. Of this amount, EUR 1.1m came from crowd investment, double the initial target.
A total of 47 Elite and Classic members of the platform invested EUR 550,000 in SeedBlink between May 24th and May 26th, while 80 people invested EUR 550,000 in just 20 minues on May 28th, the company said in a press release.
The round was led by one of the largest investment funds in the region.
"With this funding, SeedBlink will have the resources to fuel its ambition of becoming the European investment platform that will shape the future of the technology startup ecosystem. Moreover, it will support the European market compete with the great tech, the USA and Asia. We thank all the investors for their support so far. We are all pioneers of a new world", says Andrei Dudoiu, co-founder and CEO of SeedBlink.
Where will the money go?
The funding will allow SeedBlink to evolve from an investment tool for those who want to support the ecosystem of relatively small amounts of technology startups in Europe's fastest-growing platform.
"Our goal is to consecrate the investment platform as a fusion of three main characteristics of the market: the «crowd» audience, the flexibility of the business angels and the structure of the VCs. The team expects even more rapid development next year due to the new European Crowdfunding Service Providers Regulation, expected in Q4 2021. There is a real need both for investors who want to diversify their portfolios and startups that need to attract funding and supporters from the region. Also, the communities served by startups have something to gain", adds Andrei Dudoiu.
SeedBlink in a nutshell
SeedBlink was launched in December 2019 by former bankers Andrei Dudoiu and Ionuț Pătrăhău, and later joined by tech entrepreneurs Carmen Sebe and Radu Georgescu. The company aims to democratize the investment process by combining, in one online platform, crowdfunding visibility, business angel flexibility and VC expertise.
So far, the platform has attracted total investments worth over EUR 18m from 5,000 investors in 15 countries. Also, 43 campaigns from 17 different industries managed to attract total investments of over 18 million from individual investors and VC funds, with 51% of the amount through crowdinvesting.