ACCELERATOR PROGRAM
Romania's Techcelerator launches SEED investment readiness program for hi-tech startups with plans to raise up to EUR 1m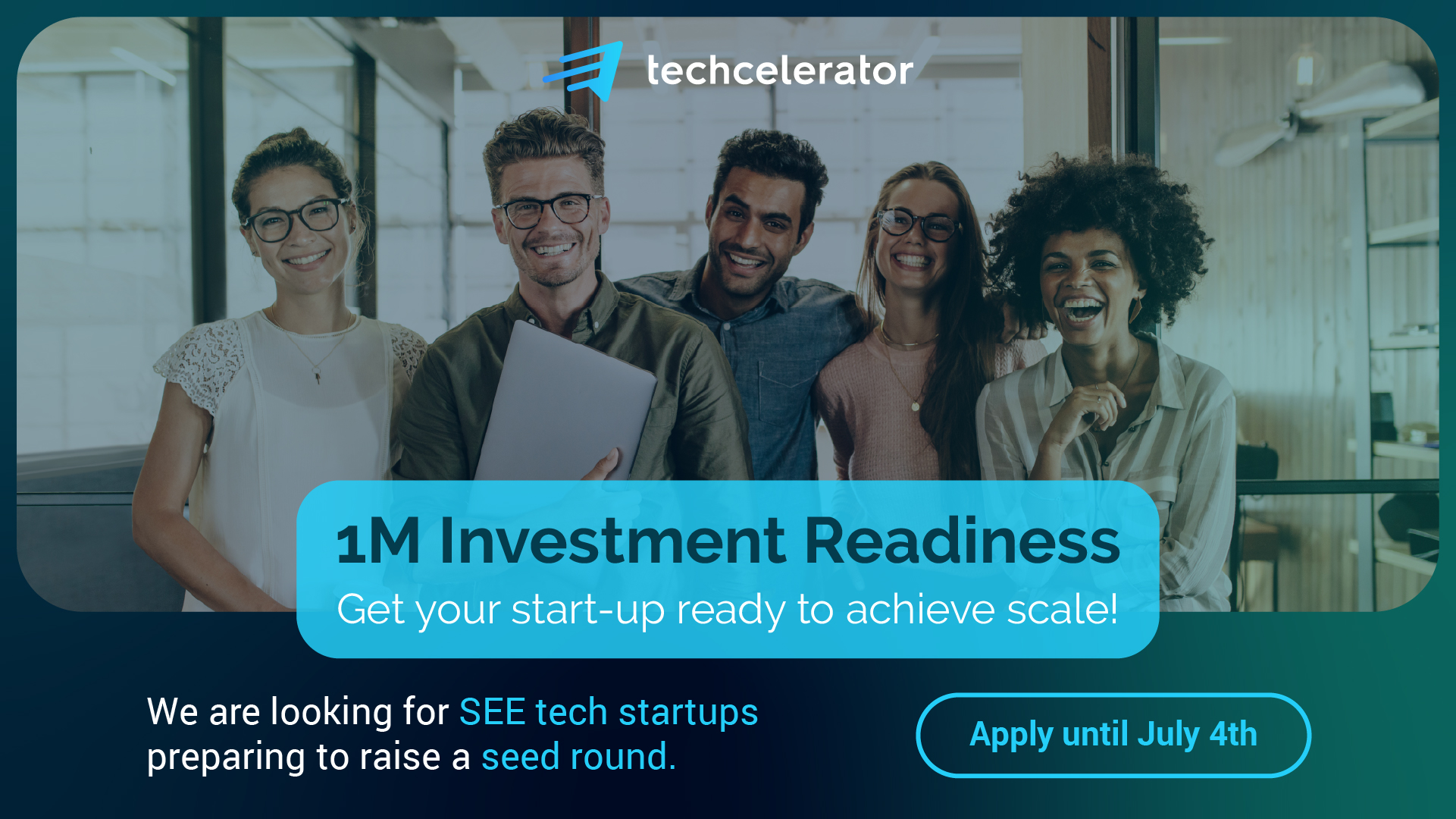 Techcelerator, one of Romania's leading tech startups accelerators, announced the launch of its 1M Investment Readiness Program, designed to get tech startups ready to attract SEED investors and raise rounds of up to EUR 1m.
The program is targeting tech start-ups from across Southeast Europe planning to raise a SEED round within the next six months. To be eligible, candidates must have reached a level of maturity and be able to demonstrate they have traction. Another requirements for eligibility include a strong team, stable partnerships, and clients.
The 1M Investment Readiness Program will run over 3 bootcamps during the period July 8th-27th, 2021. It will include 10 workshops and practical sessions to develop and refine the fundraising process, validate the company valuation and align with the mindset and process followed by international investors. The program will end with a private pitching event on July 27th, 2021, attended by the most active local and international investment funds partners focused on SEED investments.
Start-ups will benefit from direct advice from over 20 local and regional VC investors, experienced angel investors, the SeedBlink regional online investment platform, and successful business founders.
The 1M Investment Readiness program is supported in Romania and Southeast Europe by Google for Startups and Google Romania, which offers the finalists mentoring sessions, resources to accelerate startups as well as EUR 100,000 in Google Cloud credits. Its investment partners include GapMinder VC, LAUNCHub Ventures and online investment platform SeedBlink.
Startups can register until July 4th, 2021, on the Techcelerator.co website or the F6S platform.