Dmitry Aksenov
Russian investor: "The Most Challenging Thing That Will Affect the Arts Industry is the Blockchain"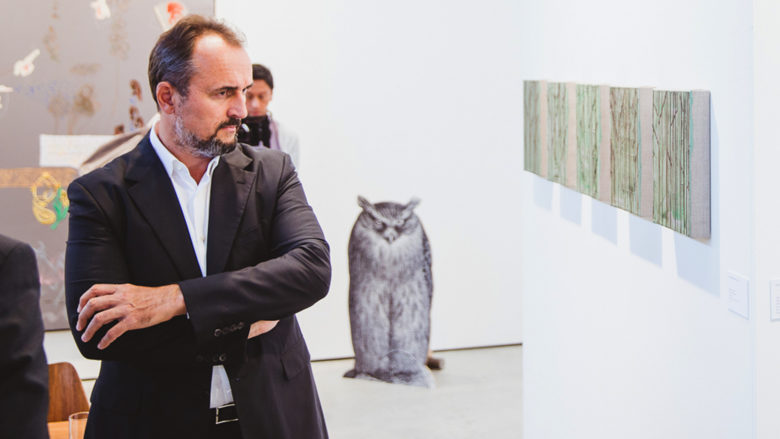 A mediator between the East and the West: That is how the Russian millionaire and investor Dmitry Aksenov sees himself. Born in 1966 in Novosibirsk (UDSSR), today he is the founder and chairman of the board of the RDI Group, one of the key players in the real estate market of the Moscow region. Aksenov acquired the Viennese contemporary art fair "Viennafair" (renamed and organized since 2015 as "viennacontemporary") in 2012, and in the last years he started to focus on investments into digital technologies.
Aksenov is responsible for direct investments in international innovation leaders (e.g. Triad Berlin) as well as digital startups like the Viennese company Riddle & Code, digital fund-investments (Runa Capital, Speedinvest II) and most recently in cooperation with Speedinvest the launch of Speedinvest Digital East. This early stage & seed fund focuses on deep tech startups from Russia and CIS. In 2018, he also founded RDI Digital, an interdisciplinary business innovation collective, operating at the intersection of culture, arts and technology.
Trending Topics: You started your career in the real estate business back in the UDSSR. Today, you are known as a partron of arts and culture  and the majority owner of the Viennese art fair "viennacontemporary". What made you invest in arts?
Dmitry Aksenov: I studied physics and graduated university in Sowjet times. I started my first business when the Communist party allowed to run private companies in 1986. Iwas in the real estate business. Utilizing only one part of the brain, I constantly had the pressure to update my perception of the world. When the opportunity came, I started to look into culture and arts, because its very addiditive to what we do in real estate. Our company is building communities from scratch, like multi-family houses with all the infrastructure. We use contemporary design. In the end, you are trying to use ideas, which visual art is about. It was a very organic way to get into the contemporary culture business. Personally, I think it is very interesting to learn about the world the way artists see the world.
Why did you choose Vienna as a base for your activities over other European cities?
I anticipated that Vienna will be ranked #1 in the living standards level (laughs). No, I´m kidding. My wife was born here, her father was a Sowjet diplomat. We started to come here to visit friends, really enjoyed it. I think it was a good choice, it turned out to be very productive.
Your company RDI Digital is supporting the digitalization of art and culture with the CultTech Lab Vienna. What is the most exciting piece of tech you´ve seen in the art world lately?
There is a lot of hype around new technologies, even politicians now know the proper wording. When I initially learned about blockchain three years ago, it was challenging to understand what it means. There was no analogue in Russian, it took me to read several books to understand the topic. Since then billions and billions have been invested into the technology and startups. Only now we come to really usable solutions based on technologies.
The most exciting cult-tech you hold in your hand today (it´s a smartphone). But the most challenging thing that will affect the arts industry is the blockchain.
Why is that?
Because there is a decrease of consumption of traditional formats of culture. The younger generation has a lot of options how to spend their free time and their limited budget. They are dealing a lot with digital reality, but the ownership of digital content is a problem. As soon if there is a solution to define digital property and attributes it to specific files, then we will see millions of artists to become popular. Like we see it today with bloggers or Instagrammers. Blockchain integration would be a complete redefinition of visual art.
Will Blockchain help artists to earn enough from their digital art?
I completely support this concept. The role of art will increase, because it helps you to understand the world. With blockchain, the ownership of these new ideas can be controlled. At the moment, it is very hard for people with strong, creative ideas to benefit from them.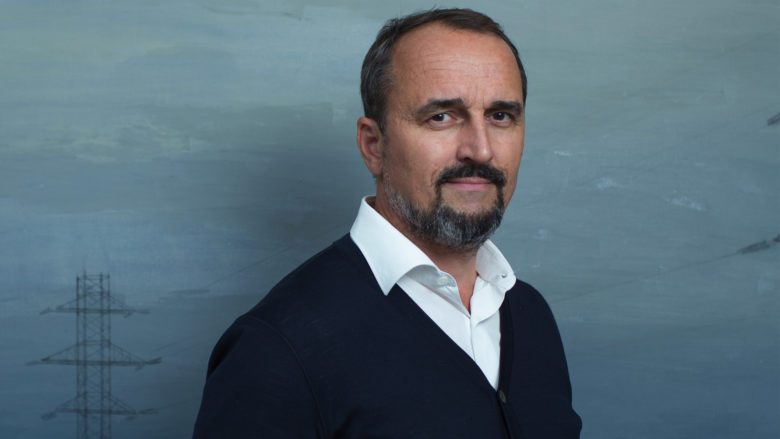 You have invested in the Viennese blockchain startup Riddle & Code. Will you invest in more companies in the blockchain space?
We tried this to see how it works, and we are satisfied.
Will you also invest in other startups, like those who work with AR, VR or AI?
We established our company RDI Digital to look into the opportunities to invest in culture technology solution which have multiplication effects on cultural institutions. We don´t stick just to one technology. For direct investments, we look for early stage startups.
How much money do you invest into cult technology and startups?
That is not a public figure but we are ready to invest several millions. At some stage we will form a fund to support whatever scalability will be needed. But our thinking is that money is not the main scarcity in the current world. There a places where people print money, be it in the US or the central banks in Russia or Europe. You need strong ideas and strong people. Money will follow.
When it comes to groundbreaking technologies like AI or self-driving cars, the USA and China seem to lead. Which role can Europe and Russia play in this tech race between the two super powers?
That is a good question, because that is the question of the future. A single or polar world order is not sustainable. Definitely the best would be a multi-polar world, not just two superpowers. Europe still has a chance to be relevant in this game, but it needs consolidation and strategy. It is too fragmented with small local markets and local regulations, that is not producing enough economic power to play a similar role like the US market or the Chinese market.
Russia could play a more significant role combining efforts with Europe and have a unified market. If we join forces together, we could win. Now is a good window of opportunity. We would have a unique combination of technology knowledge of Russia and the cultural creativity of Europe. In the US there is no cultural heritage.
That is an interesting idea. You know better than me that there are severe political and economic tensions between Russia and the European Union. Is it realistic to establish a unified market?
If you take a helicopter view, it's on the way. I don't know if it will become possible soon, but I think it is the only chance for Europe and Russia to put efforts together to be relevant.
Do you see yourself as an ambassador between Russia and Europe?
Sure, that was the original idea when we acquired the Viennafair. We understood that this cultural platform is a good hub for the knowledge exchange between East and West. Our role is to translate between East and West.
Do you want to transfer European technology to Russia too?
Sure. Russian technology will come to Europe and vice versa.