AI ECOSYSTEM
Slovak AI & robotics players join hands with Bulgarian counterparts to develop business-centric scientific solutions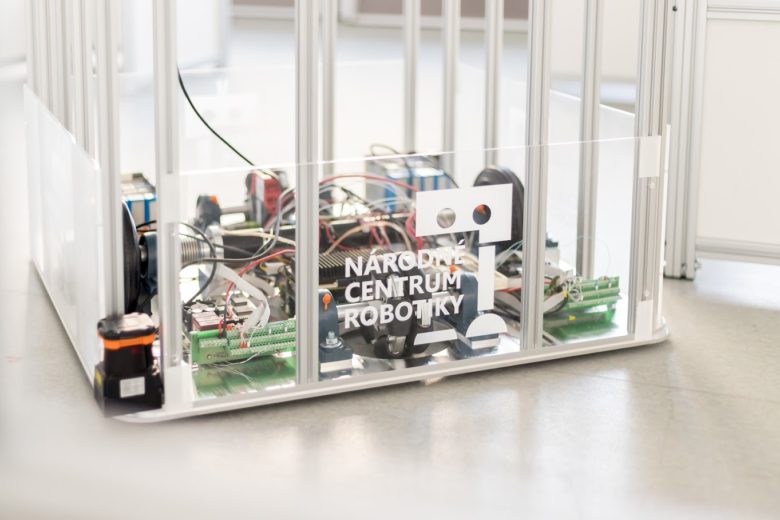 The Slovak and the Bulgarian robotics, automation & AI ecosystems are joining hands to develop joint international and Horizon 2020 projects in a bid to foster the business aspect of scientific work. The partnership was announced at a webinar organized by the Bulgarian Professional Association of Robotics and Automation (PARA), announcing a recently signed Memorandum of Understanding for joint initiatives with the Bratislava-based National Centre for Robotics (NCR). The event was attended by diplomats and AI experts, who had a chance to get a first-hand look into the work of the AI experts.
Partnerships as a shortcut to international markets and EU projects
"Bringing Bulgaria on the international map of robotics, automation and AI is one of the key goals of our organization," PARA founder Kristian Mihaylov told Trending Topics SEE. "We want to show what Bulgarian companies in the industry can do – not just locally. Therefore, we are creating partnerships with foreign companies and universities," he added.
PARA has several successful partnerships, including with British Deep Knowledge Analytics, and US-based Reciprocity ROI, who is member of the association. The NCR partnership is actually the first with an EU member and aims to encourage the participation of Bulgarian and Slovak businesses in Horizon 2020.
"Our goals is to connect Bulgarian and Slovak robotics, automation and AI companies and help them share know-how and experience. We want o develop the international ecosystem by learning from the experience of our Western European counterparts. This will really give a boost to the local business capacities," said Mihaylov.
+++Bulgarian Robotics: Success Stories Despite COVID 19+++
 Science for business
Prof. Frantisek Duchon, president of NCR Bratislava, said that his team is focused on the needs of real business and research is aimed at meeting the needs of the companies. "We are not  doing research and developing devices for ourselves – we work with various companies. Usually, we have two questions for them: how much time and how much money do you have? The answers to these questions determine the way we will work on a particular product or problem, whether we have a budget or we will be looking for grants," he told Trending Topics SEE.
+++Shoutout to All SEE Cognitive Robotics Innovators: VOJEXT Launches "Cobots" Open Call Challenge+++
Pretty often, international projects happen through recommendations and Slovak experts working in international corporations, Prof. Duchon said. This is how the organization was able to work on joint technologies with two German companies. "If we have a good product,  there is no way we can offer it only in the region, " he explained.
NCR works with a big pool of students and experts and is currently developing a digital innovation hub (DIH), which has attracted great public support. Successful partnerships with local and international businesses are also the result of keeping quality experts in the country and supporting innovative business models through quick and timely adaptation to their needs and the challenges they face.
Need for government support
The webinar was also attended by H.E. Manuel Korcek, Extraordinary and Plenipotentiary Ambassador of the Slovak Republic in the Republic of Bulgaria and H.E. Vasil Petkov, Ambassador of the Republic of Bulgaria in the Slovak Republic. The two diplomats stressed that robotics is the future of industry, business and public life. Despite the ethical challenges and the rate of implementing automation and AI in our daily lives, governments should support their development, they pointed out.
You can watch the whole event here: https://www.facebook.com/PARA.Bulgaria/videos/4956186549