"CEE Star of the Week"
Slovak Vectary Closes $7.3M Investment Round to Reduce the Complexity of Traditional 3D Design Tools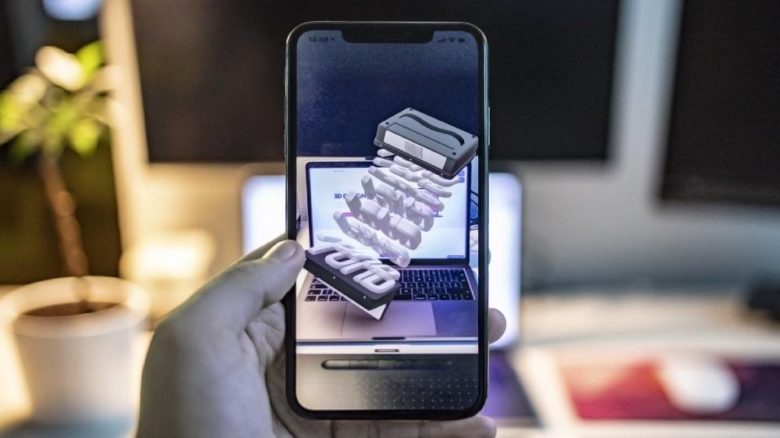 "CEE Star of the Week" is our weekly series of short stories where we present a company from Central and Eastern Europe that has recently achieved something significant – closed an investment round, won a prize, successfully launched on a new market, made a prominent hire, etc. The stories can be found both on trendingtopics.at and trendingtopics.eu.
As the COVID-19 pandemic has restricted real-life interactions, many businesses had to find an alternative to showcase their products more effectively online in an effort to minimize the effects of the crisis. While video conferencing and streaming are part of the equation, a lot of brands chose to go one step further by adopting 3D and Augmented Reality (AR )technologies to maximize user experience during product launch events.
Based between Bratislava and San Francisco, Vectary has developed a 3D/Augmented reality platform, this resulted in a 300% increase in AR views, and, respectively, an investment of $7.3M. The recent round was led by EQT Ventures (that contributed with $5.9M), with existing investor BlueYard also participating. 
While it currently has over one million users, Vectary is planning to use the funding to further develop its 3D/AR product line to meet the growing demand."With more people now consuming content and working in virtual environments, giving designers the ability to create and share 3D/AR content has become increasingly important. Vectary's goal is to democratize the creation, sharing and collaboration around 3D/AR content (…)," comments Michael Koor, co-founder and CEO at Vectary. 
A solution to what problem is Vectary trying to find?
In a nutshell, the company is trying to make user-friendly design tools and make the process of sharing 3D/AR content easier. The Vectary platform can be used by both professional designers and creatives with no 3D modeling experience. When it comes to selling products,  dimensional transformation can be beneficial as it optimizes customer experience. What is more, according to Vectary, their 3D/Augmented reality content can be published to any website with Vectary WebAR and import 3D files from all major tool-chains in the polygon, CAD modeling and 3D scanning field. As noted by the company, the free version of the platform includes over 60 supported import formats which it facilitates. 
What is the size of the global 3D/AR market and what are the prospects for future development?
In 2019, the Augmented reality market was valued at $10.7B and is projected to reach $72.7B by 2024. The CAGR of this market is expected to grow by 46.6% from 2019 to 2024. Currently, the most significant factor that contributes to this expansion is the high percentage of investments made. When it comes to the AR market, big players such as Facebook Microsoft, Facebook and Apple are investing in an effort to democratize 3D content and make it accessible to a broader audience. 
What makes Vectary unique?
Something unique about Vectary is the company's eagerness to participate in various projects. For one, the platform has been supporting a forum on its website where specialists from the spheres of design and 3D/AR technologies post design content, tips, tricks, and videos for creating designs in the platform. Users can also post their questions, feedback and recommendations in the platform. With the paid subscription plan, they can also invite friends to join the chats. 
Another initiative of Vectary is working with companies to create 3D extensions for their applications. Sketch is the latest platform to collaborate with Vectary. Sketch is a digital design tool that enables creatives to create and customize their creative projects. With the Vectary 3D extension, Sketch users can now place their designs into photorealistic 3D images, place pre-defined 3D elements into their designs, and load custom 3D objects. Another website with a Vectary extension is Figma: a design platform for vector graphics that offers prototyping, and code-generation tools. 
What is the Vectary platform and which device operating systems does it support?
Vectary is a design platform for 3D and Augmented Reality Content. The platform has several functions: firstly, it enables users to upload and edit their own 3D content by using a selection of free tools offered by Vectary; secondly, users can apply 2D design on a 3D object in Figma or Sketch, create 3D customizers in Webflow with Embed API and add 3D interactivity to decks. The platform supports both iOS (taking advantage of Apple's ARKit 3 platform) and Android operating systems and can also be used through desktop browsers. 3D compositions can be edited, viewed, and rotated on all devices and, if using a desktop browser, users have the option to transit to mobile AR.
What is the business model of Vectary? 
The platform offers a range of subscription plans for both individuals and companies. While the Vectary free plan enables users to import and/or create up to3 free projects with 2D and 3D designs, the subscription plans range from $90 to $210 for individual plans and $499 for the company subscription plan. The paid subscriptions are the ones that enable users to share templates, export 3D and AR designs, and create Figma and Sketch content. The subscription can be cancelled at any time.  
Who are Vectary's investors?
According to Crunchbase, the total amount invested in Vectary is $10.1M. The main investor for Vectary in the company's $7.3M round is EQT Ventures, a €566M European venture capital firm that has invested in more than 45 companies since its launch in May 2016. The investments of the VC range from €1M to €75M. EQT Ventures is a branch of EQT –  a Nordic equity firm with over 25 years of experience and €61B capital raised. A main investor in Vectary that also participated in the latest funding round is BlueYard Capital, a European venture capital firm that funds early-stage companies who have over 37 investments and 2 exits. Apart from these VCs, Crunchbase data shows that Vectary has also received financial support by Neulogy Ventures – a Bratislava-based fund management company that makes seed and venture capital investments primarily in Slovakia.