STARTUP
Slovenian foodtech startup Juicy Marbles grabs $4.5M for its plant-based meat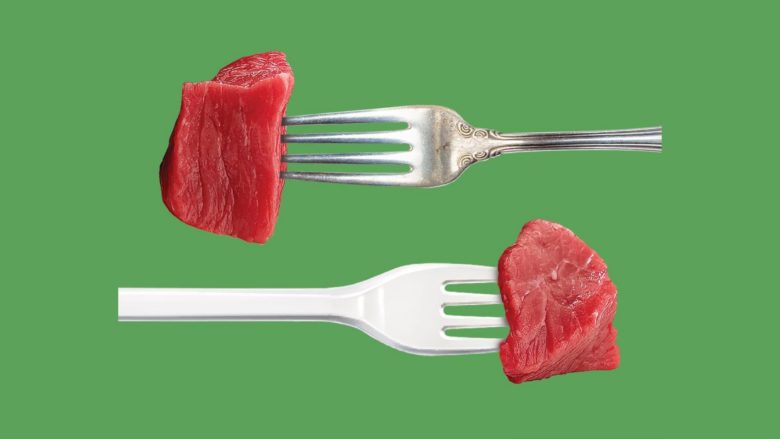 The Slovenian foodtech startup Juicy Marbles has recently raised $4.5 million in a seed funding round led by tree-planting search engine Ecosia's new World Fund. The investment will be used to introduce a new product on the market – the plant-based filet mignon. Juicy Marbles is World Fund's first investment. Ecosia's €350 million fund was launched just a month ago and targets startups that can help decarbonize the planet.
Laboratory meat, 3D printing & co. – This is what we will eat in the future
Juicy Marbles has developed a plant-based whole cut meat alternative by creating a thick, juicy, and marbled. What differentiates "whole-cut meat" from lab-grown or 3D printed meat is that all the different cuts have well-defined textures, fat marbling, and size. The special marbling technology of Juicy Marbles is also what caught the eye of the investors.
"What was important to us is that the process does not damage the nutritional profile of the product, ensuring customers get a wholesome, nutritious piece of meat with all the proteins, vitamins, and minerals intact," commented co-founder and CTO Maj Hrovat.
"Our business is based around the concept of protein texture — this is the defining factor that draws people to steak when compared to a cheaper cut." The main protein used in the whole-cut products of Juicy Marbles is soy, which is both nutritious and environmentally friendly as it is quite versatile and could be eaten and consumed in many ways – dried, plain, fermented, as a drink, etc.
The Ljubljana-based company shares that today we must accept the fact that animal agriculture is the single biggest contributor to climate change with animal agriculture consuming 83% of all agricultural land on earth but providing only 18% of the food supply. The solution is not to cut off meat entirely but rather source our food from where it originally comes – plants. "In our quest for nutrients & feeding a growing population, plants are 97% more effective. And as it seems, also much healthier," highlights the startup.
In-vitro meat as a climate saver? 7 questions & answers about cultivated meat
Some people call Juicy Marbles "the Salvador Dali of meats" because of how surreal the plant meats are! The catchy design of Juicy Marbles also attracts attention and communicates even stronger the message of a more conscious and plant-based diet.