guest article
Social Selling: Tips And Tricks For B2B Sales On Social Media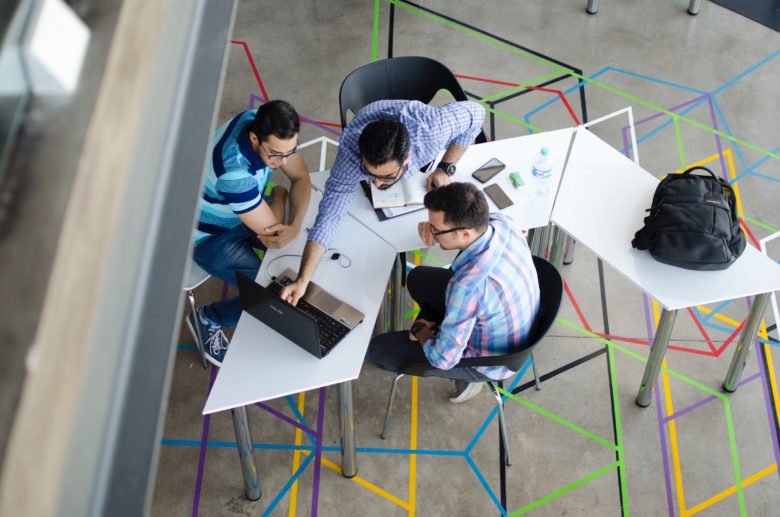 The sales world is changing and new challenges arise: on the one hand, the classic sales and business development processes no longer work. And on the other – customers can no longer be reached with cold calling and cold emailing. But what has replaced them?
In recent years, the new term "social selling" was established. Its modern approaches, especially in the B2B sector are convincing. It combines well-established practices of the customer and solution-oriented sales with the new opportunities that arise through the widespread use of social media platforms – such as LinkedIn.
Social selling can best be described as "the use of social networks to provide relevant content and information on certain topics in order to attract potential prospects and customers."
Many buying processes have changed fundamentally in the past years mainly due to the shift towards social media channels which requires also update in the way sales teams and units strategize and do their job. Social selling is one of the approaches, which does not make the basic sales operations obsolete, but makes good salespeople more effective, efficient and thus more successful.
LinkedIn beats XING
Social media platforms are the fundament of social selling. In the German-speaking markets, for instance, the platforms XING and LinkedIn are the main competitors in B2B, each with around 13 to 15 million registered users. From our point of view, LinkedIn is the more relevant social network because of its user structure, content strength, and more useful features in terms of social selling and lead generation in the B2B area.
4 Tips for Social Selling
The practice of social selling builds upon four basic elements that transfer successful "old-school" practices of successful distribution into the world of social networks, such as LinkedIn:
Building a Professional (Personal) Brand


The personal profile on LinkedIn acts as a virtual business card and should be on the one hand professional and informative, and on the other – authentic and personal.

Targeted finding the right people


In its basic version, LinkedIn has basic options for finding the right people to contact (e.g. position, region). The »Sales Navigator« extension offers many other useful search parameters (like company size) and can be tested for 1 month free of charge.

Arousing interest through insights


The best practice for LinkedIn is to post professionally relevant content on a regular basis ( two to three times a week, for example) and to interact with the posts of other contacts by liking, commenting or even sharing them.

Building relationships


The relationship on LinkedIn starts with a "connect" and the goal of getting to know the new contact better and to use it through contributions. Specific sales approaches are to apply only after this relationship has been established.
A Tool to Measure Success
Like with any initiative, social selling also requires measuring results and benchmarking against others. LinkedIn offers a tool called SSI – Social Selling Index, which rates the success of social selling activities on a scale of 0 to 100.
Last but not least, there is the question of how time-consuming social selling is. In one of its publications, HubSpot, a leader in Customer Relationship Management, recommends that sales representatives spend 30 to 60 minutes per day on social selling activities. We agree that this time for social selling in an environment where the benefits are currently being used by a few salespeople is very likely to be well spent and provide a crucial competitive advantage.
This is an excerpt from the white paper "Social Selling – The Key Advantage in B2B Sales," which can be downloaded from the following link (in German, and best applicable in the German-speaking markets):
https://www.growth-ninjas.com/social-selling-the-deciding-support-in -b2b-vertrieb /
 About the authors:
Hermann Sporrer is responsible for sales and media at Growth Ninjas GmbH and also the founder of HSP Business & Media Consult e. U. where he, as an external consultant, supports several companies and publishing houses in the areas of sales, business development and innovation. As a publisher, he brought the renowned Forbes magazine to Austria in 2015. Between 2006 and 2014, Hermann Sporrer was responsible for various sales and marketing projects at BAWAG PSK and introduced a modern CRM system and a communication platform.
Stefan Kainz, CFA is co-founder and Managing Partner of Growth Ninjas GmbH from Vienna. As CMO & CFO at wikifolio.com, he played a key role in the development and the success of social trading fintech, and before that,  supported the transformation of BAWAG PSK into a modern retail bank with various management functions. For more than twenty years, Stefan Kainz has been working on the topic of innovation, especially in the areas of sales and marketing.
Growth Ninjas, based in Vienna, is a consulting firm focusing on digital marketing, project and sales management. The team of senior experts supports companies from a wide range of industries in all growth initiatives, from financing to sales development and business development to all topics in the digital sector such as growth hacking, IT project management specifically for digitization projects and digital marketing. Customers include corporates and SMEs as well as startups and young companies.