Fintech
Sofia Visits Frankfurt: Open Call For Fintech Companies With Aspirations To Expand On The German Market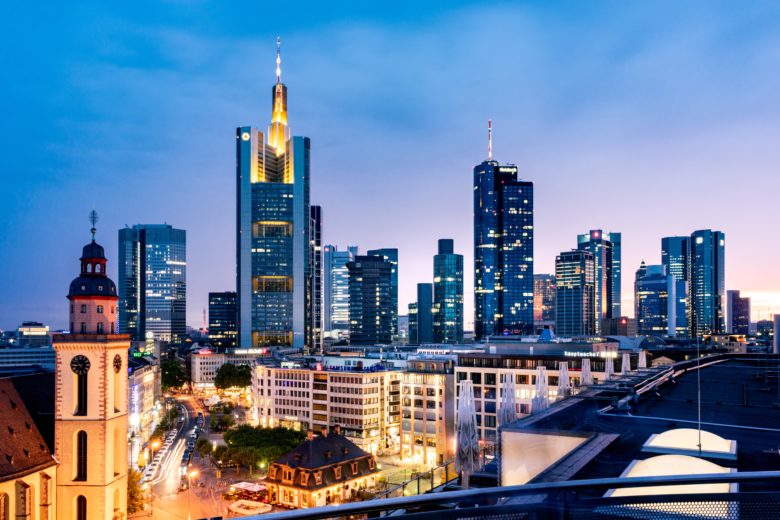 In many ways, Frankfurt is the financial capital of Europe. The German city is home to a number of major financial institutions, counting the European Central Bank, the Frankfurt Stock Exchange, and 85  multinational banking headquarters. This high concentration of financial services organizations, which are often looking for technology partners, has turned Frankfurt into a breeding ground for fintech startups as well. According to Startup Genome, the value of the startup ecosystem in the German city is about $1.5 billion and is supported in total by 32 incubators, 24 coworking spaces, and 10 accelerators. In addition, half of the VC funding in the region goes to fintech companies and in 2015, Deutsche Börse acquired Frankfurt-grown web trading technology provider 360T for €725 million.
Connecting with Sofia
Now, Sofia-based fintech companies with ambitions to expand to the German market will have the opportunity to experience the atmosphere in Frankfurt first-hand and make possibly valuable connections in the region. To that end, innovation company Vangavis is currently organizing the first edition of the Frankfurt Fintech Tour, a two day trip to the German metropolis that will feature meetings and workshops with all sorts of local entities, including investors, banks, regulators, fintech hubs, and corporates with interest in novel financial solutions. The initiative is delivered in partnership with Invest Sofia, Innovative Sofia, FinTech Consult and the Bulgarian Fintech Association.
The Frankfurt Fintech Tour is scheduled to take place on the 31st of March and the 1st of April and applications are open until the 9th of March. The organizers are looking for highly-innovative Bulgarian startups and scaleups operating in any area adjacent to the financial industry – fintech, cybersecurity, artificial intelligence, insurtech and blockchain.
The Preliminary Agenda
Meeting with Business Angels Frankfurt Rhein-Main

Meeting at TechQuartier (one of the biggest Fintech Hubs in Germany) with local fintech startups and fintech partners

Corporate Meetings with institutions like Deutsche Boerse, Deutsche Bank, Commerzbank, ING Deutschland, IBM, DZ Bank, Aareal Bank, Helba Bank, Frankfurt Airport (depend on the strategic innovation fit between participants and any given corporate)

Meeting with BaFin (German Regulator) regarding regulatory questions in Germany

An event at Plug and Play Tech Center Frankfurt

Workshop at Frankfurt Main Finance about current trends at the financial center Frankfurt

Workshop at World Alliance of International Financial Centers about international FinTech-Trends and contacts to the 15 international financial centers, which are WAIFC members

Meeting with local governmental organizations like Hessen Trade & Invest, Frankfurt Rhein-Main GmbH and/or Wirtschaftsförderungen Frankfurt

Meeting with NTT

Group visit of Fintech Events and Meetups which are happening during the time of visit

Dinner or other After Work Entertainment
The Cost 
The participation at the Fintech Tour costs 400 Euro. VAT, as well as travel and accommodation expenses, are not included. Members of the Bulgarian Fintech Association get a special discount. As a media partner of the Frankfurt Fintech Tour, Trending Topics can offer one free ticket to an innovative startup.  If you wish to get your company into the raffle, mail us with a short business intro and motivation for going to Frankfurt. On the 10th of March, we will select one company that will receive a waiver of the participation fee. The winner will still have to cover flights and hotels.