Ecosystem
Space Data Gateway: EnduroSat's Latest EU-Backed Project To Open Up Opportunities For More Startups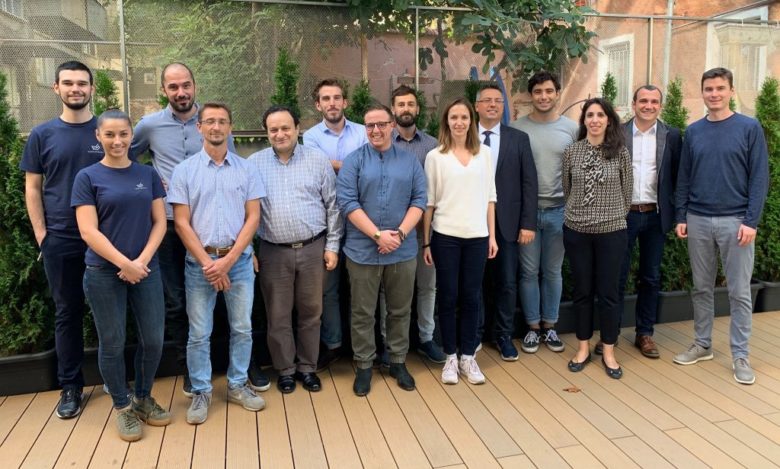 EnduroSat has a new mission – to make space data from Low Earth orbit (LEO) more accessible than ever before. The Bulgarian nanosatellite innovator will collaborate with AIKO, Planetek Hellas, and TechTour to develop and commercialize Space Data Gateway (SDG), a next-generation satellite communication infrastructure aimed at delivering information from space at much cheaper rates. Funded by Horizon 2020's Fast Track to Innovation program, the project initiated last month should take two years before reaching the market. 
"This is an entirely new service for the space industry, one that will enable the transmission of up to 50 times more data and lower the cost per downloaded gigabyte up to 15 times. Such cost reduction will open up opportunities for startup companies in a number of sectors relying on space data – e.g. smart cities, agriculture, maritime transport, logistics, as well as space research and education," tells us Vanya Buchova, project coordinator of the Space Data Gateway project.
On a quest to transform satellite operations
With launching costs quickly going down in the past decade, many private organizations have been able to join the space party. Even so, there is still a lot to be desired in terms of operational efficiency for when one gets up there. While having a satellite in LEO requires between €1m and €3m per year, data is being transmitted for less than 5% of the duration of a mission. 
How exactly would Space Data Gateway tackle this wastefulness? It turns out that every participant in the project has a unique role to play. EnduroSat is already working on new communication modules that will ensure a non-stop connection to any nanosatellite equipped with them. AIKO's machine learning algorithms are expected to completely automate the data transmission process. On its turn, Planetek Hellas, a Greek company with 25 years of experience in space data management, will create a simple interface for digital mission control. Last but not least, TechTour will be responsible for the marketing and sales aspects of the SDG endeavor. 
The start of Space Data Gateway is another important milestone for the founded in 2015 EnduroSat and its growth journey. "I expect that the involvement of EnduroSat in this project will at least double the market value of the company," is confident Pavel Ezekiev, a managing partner at Neo Ventures, one of the first investors in the Bulgarian space tech venture. So far, EnduroSat has attracted €2.2M investments, €1m of which is coming from Neo Ventures, and the rest from the European Union executive agency for SMEs.