Future of food
Space Meat: A Startup Prepares for Meat Production on Mars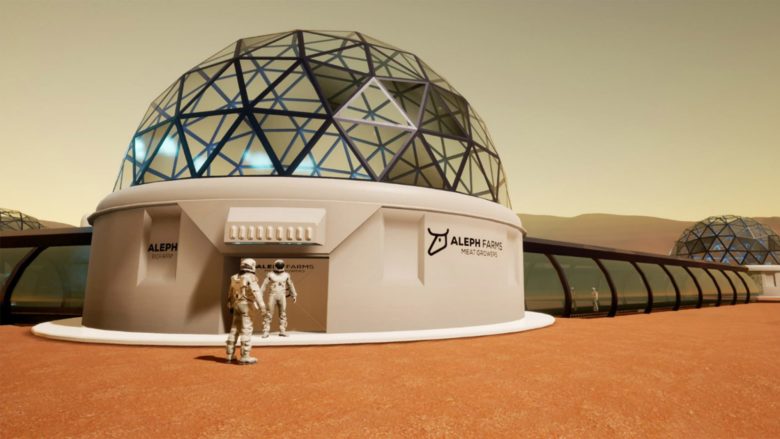 The dream of the cultured meat industry is to offer meat without animal suffering and without environmentally harmful mass production. But the steak from artificially propagated animal cells could also be used wherever animal husbandry is fundamentally impossible. For example in the desert – or on Mars. For the Israeli startup Aleph Farms, this is more than just a thought experiment: After a test run on the ISS space station, the company has now launched its own space meat program with "Aleph Zero".
The program includes strategic partnerships with space agencies and high-tech companies through long-term research projects. The goal is to establish Aleph Farms' technology in space and to apply the experience gained from this to locations on Earth, writes the startup. "If people live on the moon or Mars, Aleph Farms will be there too," says CEO Didier Toubia.
A small piece of steak in space
For about a year, the startup carried out the first test on the International Space Station (ISS) under media attention. Together with the Russian biotech company 3D Bioprinting Solutions, the company succeeded in using a 3D printer to bring muscle fibers cultivated from animal cells in space into the shape of a small piece of steak.
It is not the only food experiment on the space station. NASA has been researching there for years to find a way to grow fresh vegetables under extreme conditions. In a special growing chamber, called "Veggie", the conditions are controlled by a computer. Salad has already been grown there, for example.
This article was originally published in German, on Tech&Nature's sustainability innovation platform, which was started by the Trending Topics team.