VCs
Speedinvest IV: €500 million for European startups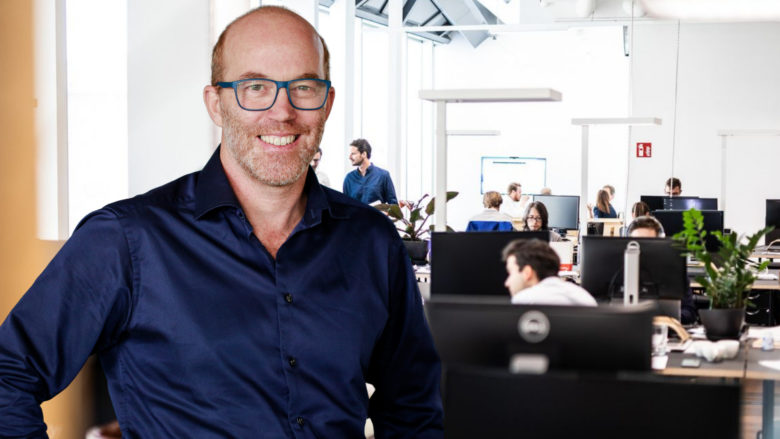 Exponential growth up to unicorn heights, that's what the venture capitalists (VCs) of this planet are chasing 24/7. But what does exponential growth look like for a VC itself? Maybe like this:
Speedinvest I: approx. 10 million euros (2011)
Speedinvest II: approx. 90 million euros  (2015)
Speedinvest III: approx. EUR 190 million  (2020)
Speedinvest IV: approx. EUR 500 million (2022)
Exactly, read correctly. The latest, fourth fund of the Viennese VCs Speedinvest is worth a whopping €500 million. The amount is divided into two parts: €300 million will be invested in new pre-seed and seed-tech start-ups (i.e. via the "Seed Fund" Speedinvest 4), while the remaining capital will be used for selected follow-up investments in existing Speedinvest portfolio company ("Opportunity Fund") is reserved.
"We have a hard cap of 350 million euros for the Seed Fund, so we can still accept more money," says CEO Oliver Holle in an interview with Trending Topics.
Overall, the new capital increases Speedinvest's assets under management to more than €1 billion. Speedinvest, already one of the most active investors in Europe in recent years with 6 unicorns (Bitpanda, GoStudent, Open, Tier Mobility, Wayflyer, wefox) and 20 other Soonicorns in the portfolio, is thus moving up into the top league of the European VC scene and can easily keep up with the big names from Germany, Great Britain, Sweden or France.
"We have remained true to our principles and remain in the early phase, as pre-seed and seed," says Holle. "We want to be the clear market leader in Europe in this area, and we've already arrived in the upper league." This also means that Speedinvest will spend around €2 million a week on startup investments from the seed fund alone (€300 million) over the next three years. If you add the €200 million euros from the Opportunity Fund, the figure is €3.3 million.
No more focus funds
Speedinvest has already started investing – about 12 deals have already been made, 2 of them in Austria, 2 in ClimateTech (NeoCarbon and Cylib). Sectoral teams with industry experts take care of the verticals Fintech, Marketplaces & Consumer, SaaS (including Web3), IndustrialTech, DeepTech and HealthTech. "The big structural difference is that we no longer have focus funds. All teams are united under one umbrella fund, which makes us big institutional investors who have not always appreciated our entrepreneurial creativity," says Holle with a smile.
The LPs (Limited Partners) of the new fund are New Enterprise Associates (NEA), the European Investment Fund (EIF), the French sovereign wealth fund Bpifrance, the Raiffeisen Banking Group Austria, Erste Bank and KfW Capital from Germany. Other large state funds, banks, insurance companies, pension funds, and family offices are also involved.
"These are exactly these investors who don't appreciate complexities and this setup, which we didn't like with the side vehicles that invested together with the main fund," says Holle. Other donors are founders from the Speedinvest portfolio, such as Bitpanda, GoStudent, Billie, Planetly, Twaice and Yokoy. "We don't have a specific quota for Austria, but we believe we're making more Austrian deals than in the past. The fact that we have many scale-ups and unicorns in Austria means that there are new teams that want to prove themselves," says Holle.