Startup accelerator: "Factory1 is all about long-term goals and not about quick wins"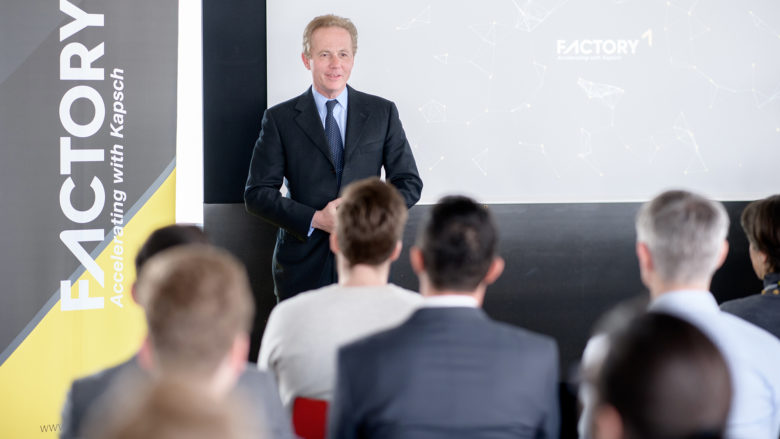 It is a clear black night in Vienna, and fresh air is blowing. The view from the terrace of the 25hours Hotel in the city center is amazing and the shining lights of Austria's capital invite to explore the nightlife.
But the founders of five international start-ups did not come to Vienna for sightseeing. They came to participate in the first acceleration week of Kapsch's Factory1. 193 startups have applied for the corporate accelerator, five of them finally made it and are now going to enter the four-month program. Aerostate from Russia, Exeon Analytics and Bestmile from Switzerland, DerQ from United Arab Emirates and ObjectBox from Germany have defined their Proof of Concepts (PoC) with one of the largest technology companies in Austria. Within the next four months, they will have to prove that they can integrate their solutions into the Kapsch portfolio.
"In line with our strategy"
"We wanted to have startups in the new batch that are in line with our strategy and that are able to cooperate with us. They need to have their own first customers and be able to finish projects with our customers", says Simrit Sandhu, Program Lead of Factory1.
60 Kapsch mentors from 14 different countries work together with the startups – in Vienna, but also in Silicon Valley. "That is really important for our own company culture. We want to be ready to work together with young companies and new ideas", says Simrit. "Expectation management is very important. Some corporates underestimate that they need a lot of patience and endurance. That's why Factory1 is all about long-term goals and not about quick wins. We want to establish real relationships with the startups."
The startups have expectations too. "Kapsch has huge expertise in traffic management and forecasting. With the help of their data, we expect to be able to provide better accuracy for our air quality forecasting", says Ruslan Zhuravlev, Head of Research of Aerostate. His company has developed an air quality management platform for smart cities. "Maybe we can offer sensor management together with Kapsch to industry customers."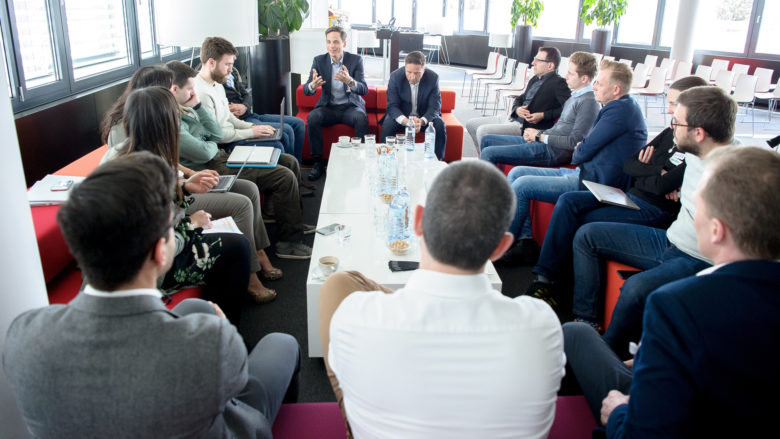 "The company owner is pushing the accelerator"
What the startups most appreciate about Kapsch are the opportunities to jointly launch a product on the market and offer it to the company's customers worldwide.
"Usually big corporates tend to move slowly. They want our product, but often they have other priorities. But at Kapsch, the company owner is pushing the startup accelerator, and that helps a lot", says David Gugelmann, CEO and founder of Exeon Analytics from Switzerland. Gugelmann has specialized in cybersecurity solutions and looks for corporate customers. "Our algorithms can identify cyber attacks very fast. Sometimes it takes companies up to 200 days to detect a cyber attack, but we can do it within one day", says David. "Our technology can be interesting for Kapsch BusinessCom, because they manage critical networks for customers as well as the whole Kapsch Group. Our software can be an add-on to their cyber defense center."
The technologies of the five startups are very different, but all have to do with mobility and can find their place in Kapsch's many divisions.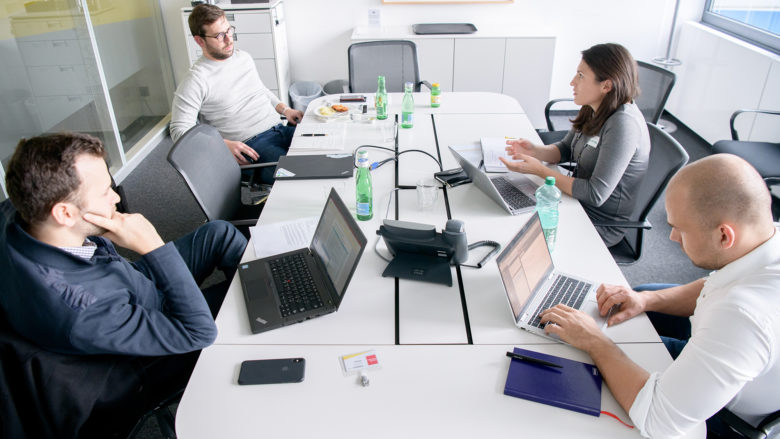 "Our mission is to eliminate road accidents", says Georges Aoude, co-founder and CEO of DerQ from the UAE. "We take live feeds of road cameras and other sensors. Our algorithms can predict what will happen in the next few seconds on the road. For example, we can predict if a pedestrian will cross the road or if a cyclist takes a right or left turn." By detecting pedestrians, cyclists, and cars at crossroads, DerQ wants to alarm vehicles to break in time to avoid accidents. Georges has a clear goal on how to integrate with Kapsch: "Kapsch develops roadside units that communicate with connected vehicles. We could provide the software to predict accidents. We can address use cases that are important both to their customers and our customers."
"We see ourselves in a lot of places"
Bestmile from Switzerland and ObjectBox from Munich are also looking for win-win situations. "I think there is huge potential for cooperation. Kapsch has Fluidtime, a provider of MaaS solutions, and we are working on a proof of concept on how to integrate our solution with Fluitime", says Raphael Gindrat, CEO of Bestmile. His startup works on a software platform that enables mobility companies (e.g. public transport providers in cities) to offer new services such as ride-hailing, ride pooling, micro-transit, robotaxi and autonomous shuttle services. The Kapsch subsidiary Fluidtime would be the perfect partner for Bestmile.
"We empower edge computing. We allow devices to operate offline in real time, and we improve data security", says Vivien Dollinger, CEO of Objectbox. "We work on a PoC for Kapsch's railway system. We can help them to synchronize their data not only across their trains but also across their servers. There is the opportunity to be integrated into some of their products. We have a tool that Kapsch can use to improve efficiency and speed and reduce costs. We see ourselves in a lot of places."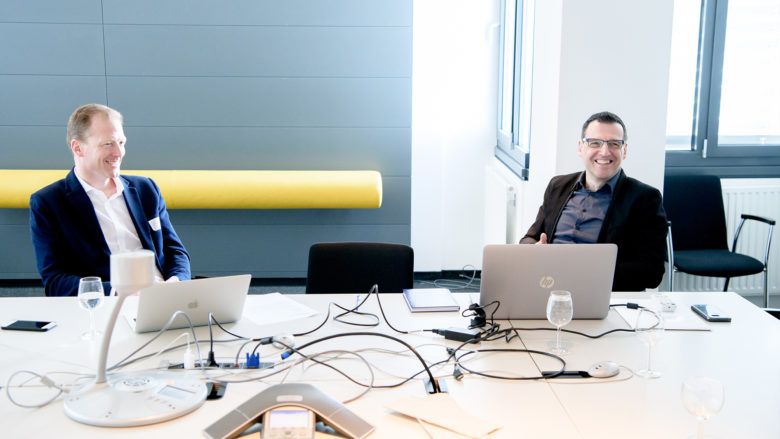 "Be a good partner"
Whether everything will work well for the selected startup will show in the next weeks and months until the final Demo Day. "The trick is to prove that the startup is a good partner. It would be ok if a PoC takes a bit longer – but in the end, it should work", says Simrit, Program Lead of Factory1. "We expect that not everything works out in the estimated time. Basically, all five startups in the program are very promising and on track."