STARTUPS
Supported by Eleven Ventures, Bulgarian-led startup Mentessa raises €1M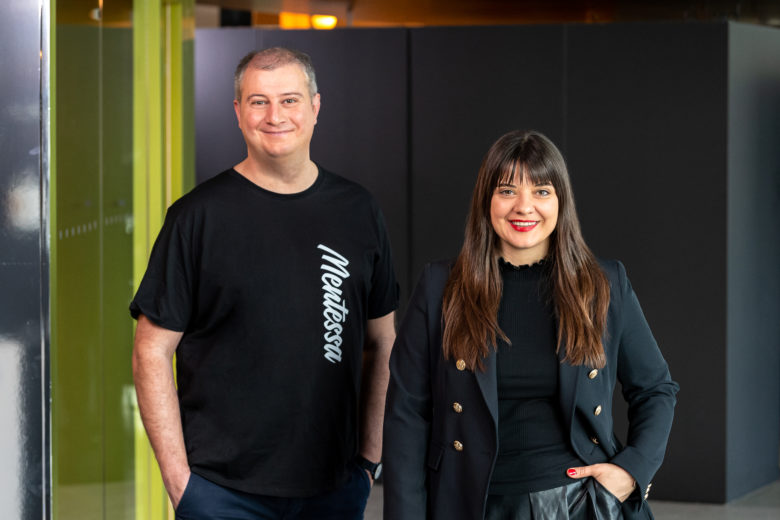 Bulgarian-founded startup Mentessa raised €1 million in a seed round is led by the Bulgarian VC Eleven Ventures – a fund with a growing track record of unicorns on the rise such as Payhawk and Gtmhub.
Based in Munich, Mentessa is a software company with the mission to remove barriers to diversity and collaboration for everyone in the workplace. Just a year after its foundation in 2019, the company launched a new kind of platform empowering people at work to find & share skills with their community, rather than simply communicating with each other. The diverse team of the female-led company Mentessa is committed to creating a new way of people collaboration – inclusive, purpose-driven, and sustainable: "Where the future works". 
"Work is really not about checking boxes, running processes, or climbing the hierarchy ladder. The purpose of organizations is to bring people together so they can solve meaningful problems, better and faster, learn from each other, grow, innovate, and create new opportunities,"  said Tina Ruseva, CEO and Founder at Mentessa.
The inclusive workplace is top of agenda as companies struggle with hiring new talent. Yet, once hired, new employees often need months to actually begin contributing with their expertise. Sometimes, they would leave sooner than they had the chance to do so. The rise of remote work showed that emails, messengers, and the intranet are not enough to integrate talent. New hires, but also diverse employees, lack an opportunity to connect with people, get guidance, and experience the essence of an organization in the home office. The current corporate tech stack misses a "people layer" that centers around the individual employee experience and creates a safe and flexible space for informal exchange in the new normal.
Mentessa solves the problem with a next-gen community, an internal network of skills, that helps bring employees along, navigate culture, and collaborate – throughout their entire journey and with the entire organization. The people-fist app empowers employees to find the right peer at the right time, learn from each other, and share experience. Smart algorithms help colleagues overcome psychological barriers and purposely connect with others beyond hierarchy, location, or bias. Thanks to a new approach to skills Mentessa provides authentic information on who can do what, as well as on the current needs of employees. This dual value proposition helps companies plan for the unknown, and employees realize their full potential.
"The good old problem of integrating, onboarding people and building bonds internally has not been solved but rather has been exacerbated by COVID-19. Tina and Andrey are very experienced and highly knowledgeable co-founders which represent the "perfect match" – a successful serial entrepreneur with deep and extensive understanding of the industry and highly experienced tech professional with background in some of the largest global organisations like Microsoft and Amazon. We are excited to be joining Mentessa, supporting Tina and Andrey on their journey of improving employee onboarding, integration and engagement across organizations worldwide," said Valeri Petrov, Partner at Eleven Ventures said.
After only one year on the market, Mentessa has secured a number of customers such as Deutsche Telekom, Linde, or OTPbank, spanning across several countries. More than 5000 people use Mentessa in different organizations and communities to find a mentor, advance their career, or share their experience. Having validated the product-market fit, the female-led team is ready to accelerate. In 2021 Mentessa was endorsed by NASDAQ for supporting the SDG agenda and creating equal opportunities for everyone in the workplace.
"Today's organization requires every skill, every strength, every experience. As innovation happens at the intersection of different disciplines, removing information silos and barriers to collaboration are the only way to tap into the collective intelligence of the most intelligent species on Earth – us, and solve the global challenges ahead," highlighted Andrey Andreev, CTO and Co-founder.