Analysis
Tesla Joins the Bitcoin Rush – A Green, Sustainable Investment?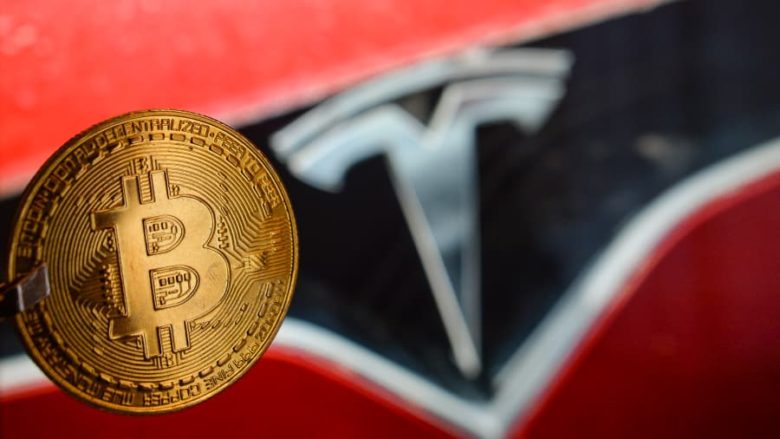 "In retrospect, it was inevitable." 
In retrospect, Elon Musk's tweet from end-January 2021 makes a lot of sense. Green energy pin-up Tesla is currently the world's highest-valued company hitting $700 billion last month. It just announced a $1.5 billion investment in bitcoin and has made it clear it will continue to buy the digital currency in the future and accept it for payments in its shops.
The news that surfaced from a document filed with the US Securities and Exchange Commission sent bitcoin's price soaring to new heights. On Tuesday evening, it reached $47,600, up 20% from the previous day and 35% from last week. The jump is certainly good news not only for small investors but also for companies such as MicroStrategy, Squary, PayPal, and the likes that have invested heavily In bitcoin as an alternative to mainstream investments in recent months.
The Bitcoin rush
The crypto community has naturally lauded Tesla's $1.5 billion investment in the "king of crypto currencies", a move that can also be seen as a smart marketing trick. CoinMarketMap, the world's leading provider of crypto data, was fast to include a Tesla Model 3 price on its crypto charts showing that at the moment, a single bitcoin would be enough to buy a very popular electric car. 
But how will Tesla's bold move impact the crypto currency? It's hard to predict whether other corporations will follow suit and put some cash in crypto assets as a hedge against inflation and a bet on some extra income. 
"The diversification of Tesla's investment policy into digital assets adds further momentum to bitcoin's rise as institutional investors are rushing towards the king of crypto. The tectonic plates of the global investment landscape have shifted," commented Paolo Ardoino, CTO at the Bitfinex crypto exchange.
His statement hardly comes as any surprise: after all, Bitfinex has been pocketing some serious profits from the recent price hikes – not only when it comes to bitcoin, but also for other crypto currencies. Binance, Kraken, Coinbase Pro, Bitfinex, and the likes are all witnessing a sharp increase in trading volume, which they monetize through their fees.
A "double bubble"
The question is will Tesla's bold move inspire other corporations to follow suit? "It's unusual, it's risky and it won't necessarily provide that hedge that they are looking for", said Cambell Harvey, a professor at the Duke University in Durham, North Macedonia. " That to me is OK if you are a hedge fund and your clients know that this is exactly what you do, you make speculative bets and sometimes they work and sometimes they do not . . . Tesla is not a hedge fund," he added speaking to the Financial Times.
Ian McGugan, a reporter at The Globe and Mail, even spoke of a "double bubble " and another sign of "froth" in the markets. Even at Tesla, executives are naturally and completely aware that bitcoin can be very profitable, but can also bring serious losses. "If we hold digital assets and their value falls relative to our purchase price, our financial condition can be affected," Tesla warned in a note to its shareholders.
Bitcoin's appetite for energy
Tesla is definitely in a special place in its history – last year, the e-car leader's market cap grew faster than the bitcoin. This is a successful way out of the reach of any conventional car maker and is even beyond the achievements of tech giants such as Amazon, Apple, or Google (which, by the way, also had a very strong year amid the COVID 19 crisis).
The question is, is the bitcoin investment good for Tesla's image? At first glance, it is a pretty safe bet – after all, Musk is reaping the benefits of his huge online popularity. But the picture gets a bit less rosy when we take a second glance. The reason – the production of crypto currencies involves huge energy consumption and, especially in China, it can hardly go as a GreenTech, where Tesla has been trying to position itself. The bitcoin network consumes the equivalent of Chile's total energy consumption, and its CO2 emissions are the same as those produced by New Zealand. Not quite the green and sustainable investment you'd expect, right?