Event
The 2020 Edition of Career Show Is Expected to Gather over 5000 Tech Specialists from Bulgaria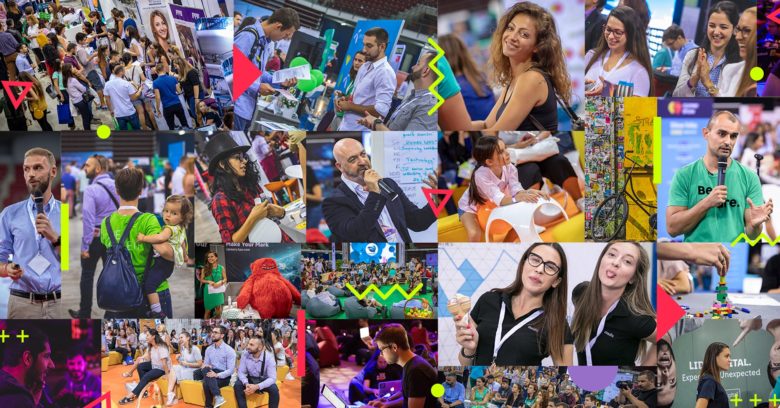 This November, for the second year in a row, Career Show will bring together highly-qualified talent and specialists from the tech sector and beyond for two days of inspirational content and targeted matchmaking. The event will take place in two days – on November 24th and on November 25 entirely online. 
"The platform for video meetings is already open and the participants. We are happy to see the huge interest in the event – for the five days since the platform was opened, there are over 5,000 meetings scheduled. The year presented us with many new challenges and we are convinced that Career Show 2020 is a chance for a new beginning for the people who were negatively affected by the crisis, "share the organizers.
Trending Topics SEE supports the event as a media and employer branding partner.
Inspiration and opportunities for everyone looking for a new career
During the two days of the conference, career seekers will be able to meet and get to know over 100 companies from different sectors offering opportunities in Bulgaria. Everyone can attend the event for free and use the opportunity to network with potential employers, but registration is required. The team of Career Show carefully pre-selects the participants. "Our team approves everyone who registers – they must meet a minimum of 2 of the 3 set criteria – a minimum of a bachelor's degree, a minimum of 2 years of work experience, and excellent command of a foreign language. This makes the meeting between candidates and companies much more effective, and the event is not a place to collect advertising materials, but a really valuable investment for its participants," explains Emil Tomov, event manager at Career Show. 
In addition to video meetings, the organizers of Career Show 2020 have prepared a  program with useful content – lectures and discussions on professional and personal development, innovation in new technologies, trends in the IT sector, as well as hobbies and entertainment. By joining the program, participants will be able to hear inspiring stories and advice from proven professionals in their field such as journalist and public speaking teacher Anna Tzolova, ARC Academy founder Anthony Hristov, psychologist Ani Vladimirova and other established experts.
The event will bring together some of the best employers (btw, Career Show has developed its own employer Index) in Bulgaria with candidates from all over Bulgaria and Europe. The technology used for the online edition provides an effective and completely different experience for such a format. 
Novel employer branding tool for companies
For companies and exhibitors, Career Show offers access to 5000+ expected participants, around half of which comes from an IT background. "Career Show 2020 is a completely new solution for employer branding of companies, and the system for pre-selection of candidates, implemented personally by our team, and it ensures effective meetings and successful connection of business with specialists," says Simona Harizanova. According to Emil Tomov, the candidates have different profiles – from juniors to people with over 10 years of experience.