CRYPTO
The Croatian Post enables exchange of cryptocurrencies after launching the first Croatian crypto stamp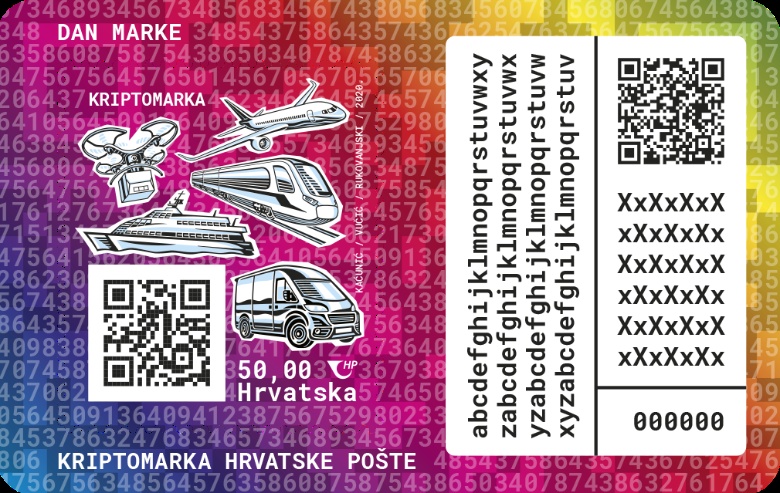 Croatia is actively working towards establishing more crypto services across the country. The Croatian Post (Hrvatska Pošta) officially announced the first Croatian crypto stamp in September 2020. The stamp was issued in 5 different designs using various means of transport – a van, a train, a ship, an airplane, and a drone. A total of 100,000 stamps were issued, with a price of HRK 50 (approximately €6,60) each. The stamps could be purchased at all major post offices or online.
The crypto stamp has been designed in cooperation with the Croatian Blockchain and Crypto Association (UBIK), and the digital token Postereum was developed by Croatian company Bitx.  The collection of stamps is an established tradition worldwide, however, crypto stamps bring the game to an entirely new level by combining analog with digital – a physical stamp with a non-fungible token (NFT).
Now, the Croatian Post is expanding its previous services, allowing people to buy and sell cryptocurrencies at over 50 locations all over the country. Currently, there are 11 available cryptocurrencies but the list keeps growing:
Bitcoin
Ripple
Stellar
Ether
Eos
Bitcoin Cash
Dai
USDT
USDC
Polkadot
Kusama
To make the new service more accessible to citizens, the Croatian Post has developed the so-called Crypto Centres. A Crypto Center is a place where you can find all the necessary information on the purchase and sale of cryptocurrencies in certain branches of the Croatian Post, as well as information on previous issues of postal Cryptomarks.