PERSONALITIES
The Curious Case of Tech & Business People and Their Creative Side Projects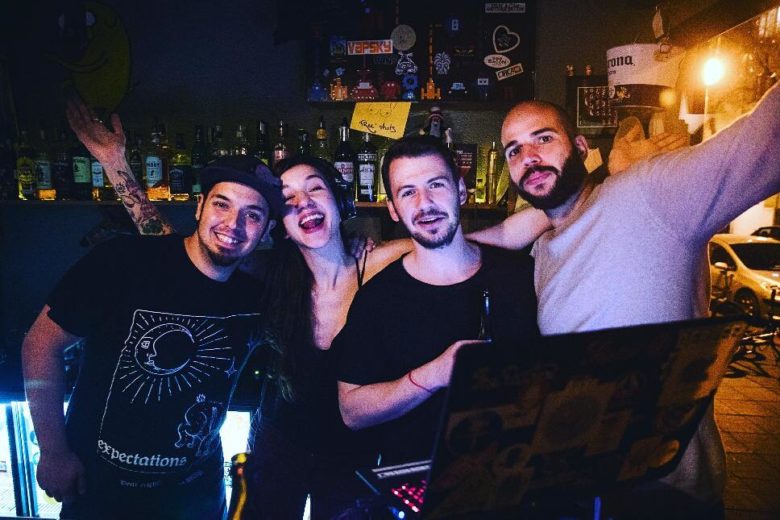 Trello, Unsplash, Twitter, even Gmail… each of those prominent brands could be traced back to a not so glorious beginning as a "side project". Such projects can have different purposes and may come in different forms. Some of them would eventually turn into successful ventures, others might remain just an experimental playground, and this would still be enough.
In any case, side projects are an important part of a busy professionals' life as they keep them part of something, help them relax, keep them filled up with new energy and diverse ideas. Especially in times when constant innovation is needed everywhere, those side project ideas might come in handy. They play an important role for both keeping the work-life balance level right and have an important social aspect.
We reached out to five hardcore business and tech people who run interesting side projects. And on top, at some point, they've started building some business around them. Not that we are on the lookout for the next Twitter, but who knows… Without further ado, here are the startup marketer music junky, the fintech director legend storyteller, the digital strategist science enthusiast, the product marketer social entrepreneur.   
Ivo: Startup product marketer & music lover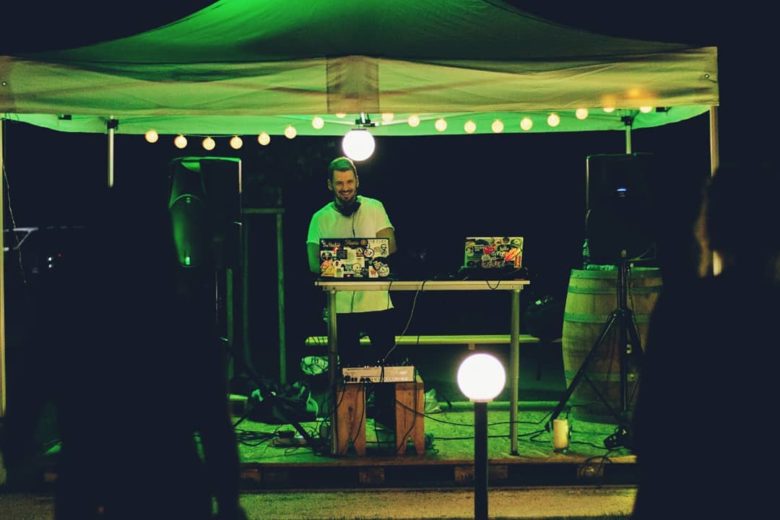 Ivo Dimchev is a product marketing manager at the well-funded ($10M to be accurate) Berliner mobile start-up 8fit – a full-time job. When he's done with the task list, it's time for music. And time for music also means time for Stereofox, a side project Ivo founded over six years ago. It was started in 2012 right after his music blog went down. Ivo started brainstorming with his friends on doing something meaningful, and before the official launch in 2013 Stereofox had an international team of 15.
Stereofox started off as a digital music webzine & streaming platform where people can create their own playlists. And so, it was for five years., up until 2018 as it spiraled out into a record label and music-centered creative agency that offers distribution and promotion services, web design, artwork and branding for artists and other labels. "The idea is to foster a solid community of listeners while helping artists grow by sharing the experience we've gotten throughout the years of running the platform," explains Ivo. It has never been easy to run this project as everyone involved always had a full-time job, yet so far it worked out.
"The only way that this is actually possible is to create a solid team you trust, process the hell out of everything and be okay with going to bed a few hours later than usual… for years. Personally, I live and breathe music, so doing the project has always been driven by this love and passion," says Ivo.  Together with the team, they mapped out and automated all repetitive tasks, cut unnecessary meetings and cleared up everyone's responsibilities – this is what helped everyone stays focused and allowed the brand to grow in multiple directions at the same time. Besides the passion, there's one more thing about this project – Ivo says he constantly learns and explores various growth tactics to apply in his day job and vice versa. And of course, does what he loves the most – meet artists and talk to the community. "The whole experience gives me a sense of belonging and I get to be as creative as I want to be", he says.
Financial director & kind of visual storyteller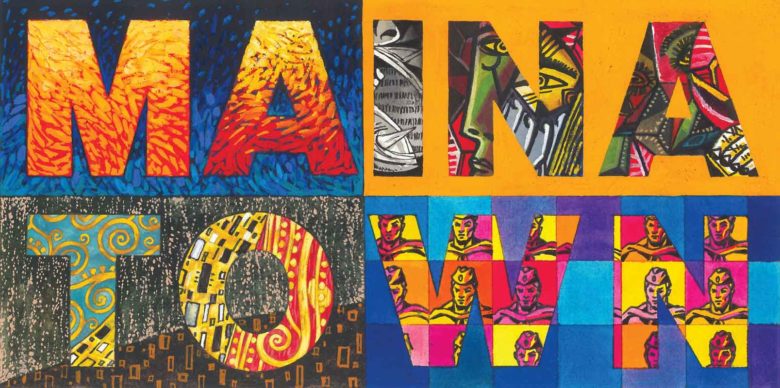 During the day Todor Popov is dealing with the finances of fintech startup SumUp in Bulgaria. He holds a C-level position here. After work, he sits with friends over drinks and brainstorms on jokes and hilarious stories from his hometown Plovdiv to feed an artistic project called MainaTown. This is Todor's way to let off the stress of the serious daily job. It all started with a gift – a T-Shirt from Berlin with a bear on it saying, "I'm a Bearliner". And so, it went. A T-shirt with Alyosha (a famous communist monument in Plovdiv) looking for vodka in the old town of Plovdiv was printed and Todor wore it the whole weekend while bar crawling. As everyone was asking where he bought it from, he and his partner in life – the designer Ani Yordanova, together with his best friend -the illustrator Dimitar Petrov, started MainaTown. In the new project, the three are creating different funny designs for T-shirts using well-known stories and locations in the city and giving them a new funky spirit. It's all sold in small bookstores, coffee shops, bars, souvenir shops, and online.
Last week indeed, a Plovdiv Cartoon Book went out, collecting all the stories born during drinks of Todor's clique in emblematic bars. In the book, which attracted a collective of over 15 authors, one can find Alyosha in a new special role – as an illegal dealer of "ailyak" (local word for relax & stay cool).
It's not a profitable venture, but it was never meant to be one – it's a way to collect and preserve alternative city legends. In its first years, the core team has invested much more in the project than they were able to earn back. Only recently a design studio called 5za4 kind of spun off the project and started offering services. Todor is not really part of it but is still around brainstorming on plots while having fun with the clique.
Vassilena: between digital strategies & science fairs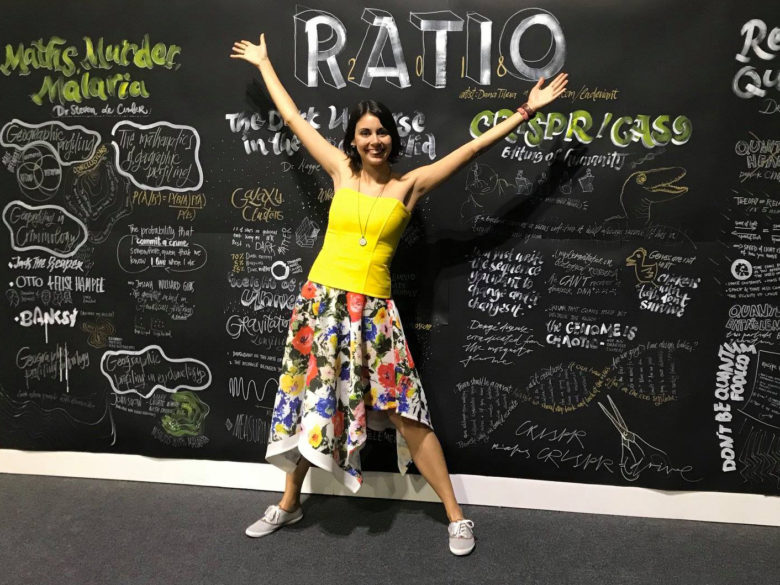 By day Vassilena Valchanova is a marketing and communications specialist at EnhanCV, a Bulgarian startup with a different take on resumes. After work, she sometimes teaches a course digital marketing at the Software University. By night though her inner scientist wakes up. It all started in 2011 when Vassilena Valchanova and her friend Lyubomir Baburov were working on developing different popular bands. To promote brands' products they organized events, some slightly odd like Graffiti fest and Silent disco parties, but all with a commercial focus.
During summertime 2011, they found out that both have a keen interest in science, but not so much that they would quit their professional careers path to go once again in the uni and seek a degree in biology for example. What they did though is merging their passion with the skillset that they already have, particularly event planning. They realized there was nothing on the market for people their age that would explain scientific topics in comprehensible language.  So, Ratio – a science forum, was born.
In September 2012 the first Ratio forum took place. So far, Evolutionary biology, physics, cosmology, colonization of Mars are all topics being covered. Today Ratio has evolved to a much bigger concept, two forums yearly and network of side events called "Ratio presents" in a more informal after work setup. Thirty volunteers, alongside Vassilena, donate their free time for this to be possible. "The secret sauce may be in the flexibility in the delegations, sometimes you help with organizing the event, sometimes you just have to move some cartons," says Vassilena.
"Typically, the knowledge workers have quite devised interest on one hand, and on the other, they can't function properly if they put all their energy into one particular sphere," she says. Ratio helps her to "distance from the matrix" and refreshingly disconnects her from her daily business. "Your brain works quite different when you have to write the agenda of an event for aliens," she laughs.
In NGOs, there is not a lot of room for marketing spendings so you have to be quite creative to deliver a good result and that's when testing new marketing formats comes in, which later on becomes use cases for the full-time job. "The inner need to put more into this creative side-project led to the decision to make my everyday job more flexible so that I can divide my tasks in smaller chunks and put more effort to the passionate not-so-side-anymore project." Vassilena, who recently quit her startup job, shares.
Zornitsa: fintech product marketer & social entrepreneur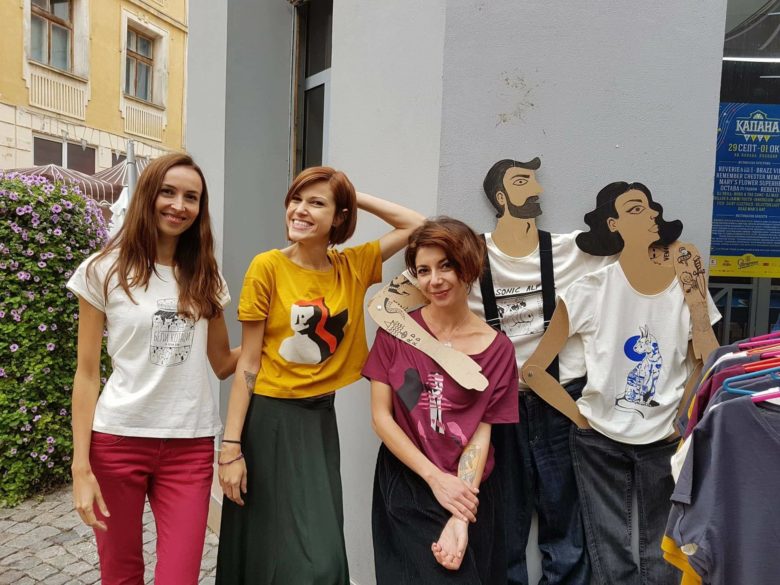 By job title, Zornitsa Meshkova is a product marketing expert at one of the largest fintech companies in Bulgaria – Software Group. It's her free time when creativity kicks in as she is running a small socially-oriented business together with her friends and partners Katerina Vaseva and Emilia Maneva. "Almost a Brand" connects Bulgarian illustration artists and local textile manufacturers to create quality products with a cause.
It all started in the autumn of 2017 when the future team took Emilia's granddad, one of the first screen-printing craftsmen in Bulgaria, to Kapana Fest in Plovdiv, to share his craft with the audience. The idea of the project evolved quickly around this, and they decided to screen-print t-shirts, made completely in Bulgaria. "We wanted quality, so we had to produce them from scratch, including the cotton fabric. Suddenly we had 200 kg of fresh cotton to sew, but we also had a plan – to share the project with Bulgarian artists," Zornitsa recalls.
That's when they decided to organize a competition for local designers, and after selecting the finalist Almost a Brand came to life.
The final touch came right after – the themed collections now supports heartfelt social causes like the sports activities for children with disabilities with ParaKids.
Since the start, four design competitions were held, five collections were produced, and two causes were supported. It all comes to organic growth and at the same time just enjoying the positive feedback from the market.
The biggest motivation for being part of side business is to have full freedom to do something meaningful. In her case – to support the local community of textile manufacturers, artists, and social causes. Almost a Brand is a ground for experimentation in product development and marketing in an industry very different from IT. "There's no better way to broaden your business skillset than through hands-on experience with real customer feedback in a new market. Most side projects are low-risk, so creativity levels are allowed to jump high." Zornitsa pointed out.
Lastly, there's the beautiful enthusiasm of evolving and growing your own little idea into a business which gets validated and enjoyed by the market.