The First 5 Years of Endeavor Bulgaria: Impact, Results and Next Steps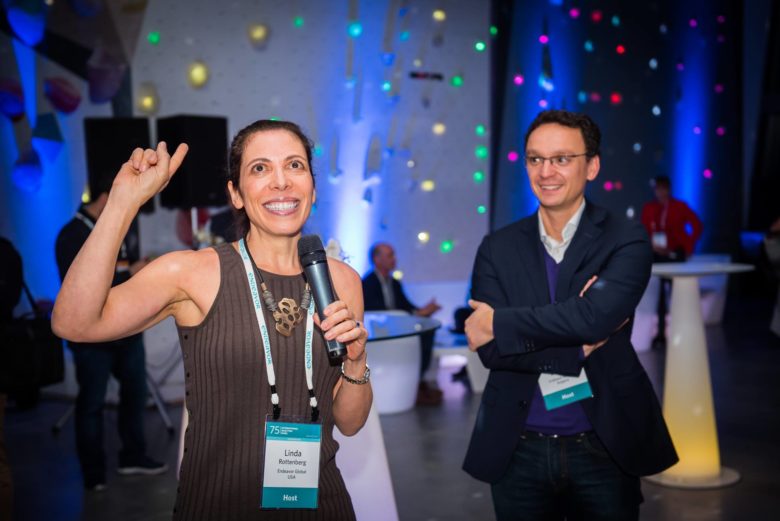 "We've all been impressed to see Endeavor's presence in Bulgaria, and the greater Central and Eastern European region grow over the past five years. Due to the incredible success of our office here, we are launching in Romania later this year! Endeavor is all about Going BIG and global impact, and that is exactly what we have seen from our Endeavor Entrepreneurs here like By FAR, which has attracted Michelle Obama and Bella Hadid with its bag and shoes styles and is now expanding into Southeast Asia, EnduroSat, which is launching Kuwait's first-ever nanosatellite, and Tiger Technology, which counts NASA, Disney, Sony among its clients and is competing in the global cloud storage gateway market," shares in front of Trending Topics SEE Linda Rottenberg co-founder and CEO of Endeavor Global.
As Endeavor Bulgaria celebrates its 5th anniversary since its start on the local market,  the entrepreneurial ecosystem in the region is already seeing a positive influence from the efforts of the organization supporting high-impact entrepreneurs in developing economies.
Looking at the numbers, since its launch, the organization worked with 40+ companies in three programs: Endeavor's Core Program, the Regional Support Program and Dare to Scale Growth Program.  These entrepreneurs have created over 1000 jobs and generated over €76 M in revenue for 2019. Yet, the most important contributions of Endeavor Bulgaria, in areas like ecosystem building and promotion of give-back mindset, are not so easily measured.
It takes more than one
Endeavor Bulgaria was founded in 2015 by prominent local entrepreneurs with the vision to achieve a high-impact on the local economy. In the past five years, the organization has worked with over 70 entrepreneurs from multiple industries: Aerospace, Retail, Energy, FMCG, Healthcare, and others.
While Endeavor normally focuses on helping scale-ups reach international markets, it's a fact that in Bulgaria just a few years ago there were not that many start-ups or an innovation ecosystem, to begin with.
"For an ecosystem to develop well, its individual parts must work together and be interconnected. So, one of our main tasks in the past five years was to connect the dots and collaborate very closely with organizations that help entrepreneurs in earlier stages – for example, ABLE, BESCO, Founder Institute, CEO Angels Club as well as local VCs. As they have an extremely important role in the growth of the entrepreneurial community in Bulgaria, we've been trying to help them as much as we can – with resources, connections, or pipeline," shares Momchil Vassilev, managing director of Endeavor Bulgaria.
Another essential aspect of Endeavor's work in the country has been the dedication to evolve with the ecosystem and respond to the actual needs of entrepreneurs. Back in 2015, the team focused its support on mature scale-up companies but down the road a gap in the market became obvious.
Ventures in the very early-stage already had enough ecosystem support to turn an idea into an MVP and probably acquire first customers. At the same time, Endeavor used to work with enterprises with significant traction. Unfortunately, it turned out that in the middle there is a very high mortality rate of companies that didn't really have the resources to help them reach the scaleup level.
That's how, in 2019, Endeavor's Dare to Scale program was born, designed for entrepreneurs at the beginning of their expansion phase. The pilot edition of the program was recognized as "The best accelerator/incubator program" at the Central European Startup Awards 2019 (CESA). Since then, the participants from the first cohort  have achieved an exit (Prospecto Group was acquired by German martech corporation Offerista), first funding round, and a strategic partnership with a big media group. Now, in 2020, another 12 companies have joined the second season of the program to receive growth mentoring and training in four thematic domains – Marketing, Sales, Finance, and Organization. This year, the size of the companies is three times bigger than in the previous edition of the program.
Meanwhile, Endeavor Bulgaria developed its Regional Support Program whose goal is to help companies that already have a lot of traction and ambition to grow globally, but still lacking the clarity of vision and strategy to do it successfully.
A path to global markets
To show promising local businesses that a working channel for international expansion exists has been no doubt another point of focus for Endeavor Bulgaria. "Very often, if entrepreneurs do not find themselves in the right environment, they would impose self-limiting beliefs on themselves in regards to how far they can go. So, we want to provoke them to think on a bigger scale, " tells us Vassilev.
Currently, Endeavor's network operates in  40+ markets all over the world.
Success stories
BY FAR
BY FAR is a brand focused on designing premium leather shoes and bags that have a strong functional and emotional appeal to millennial women.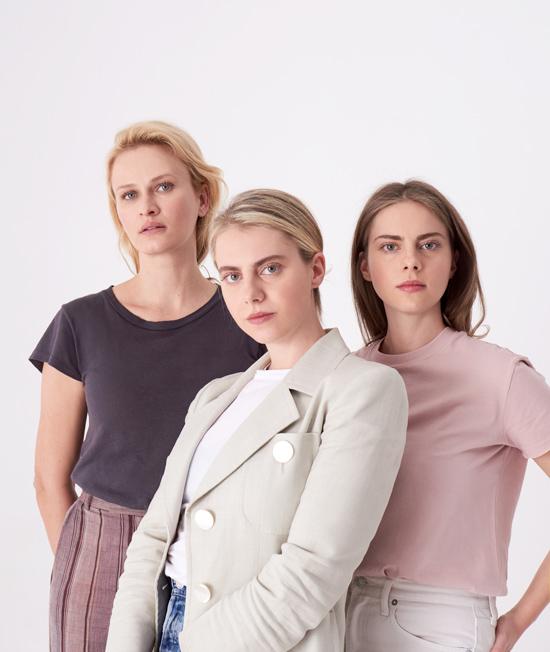 "We started in 2016 – with big dreams and huge plans for the future. We had just experienced a really amazing first year, which gave us the conviction that we can conquer the world, without knowing that amazing can turn out to be dangerous too. Thanks to Endeavor we turned from a startup into a scale-up. Their team helped us overcome all the hiccups of scaling too fast, by raising all the right red flags at the right moments, giving us new perspectives on achieving our goals," shares Sabina Gyosheva, co-founder and CEO at BY FAR.
According to her, the greatest power of Endeavor is in connecting like-minded people, which creates a sense of community – something that used to be lacking in Bulgaria.
Since BY FAR was selected in the Endeavor network back in 2017, the company has received over 50 investor and business partner introductions, while receiving more than 70 mentoring sessions. The brand's premium bags and shoes are worn by celebrities like Michelle Obama and Demi Moore. The entrepreneurs are currently focused on expanding the brand's presence in new markets such as China as well as adding new categories to their product range.
Tiger Technology
Founded by serial entrepreneur Alexander Lefterov, Tiger Technology is a provider of high-performance, secure, data management solutions with clients like The Pentagon, Financial Times, Disney, Microsoft, IBM, and AWS. In 2019, the company has generated over €2.1M in revenue.
"I became aware of Endeavor when I started looking for VCs for some funding. At the very beginning, I didn't know what to expect. I was surprised that there was an organization that not only helps you with funding but connects you with fellow entrepreneurs. The network they share with you is by far the most valuable thing you get. Tiger Technology has its markets in countries like the USA, UK, and China. So getting access to people over there, who are experts in our industry, is extremely difficult. Unless you have the right connections," tells us Lefterov.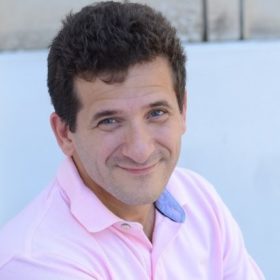 In 2019, with the support of Endeavor Bulgaria, Tiger Technology closed a €2.3M round, led by local angel investors, such as Endeavor board member Lyubomir Minchev. Despite the Covid-19 situation,  Lefterov has plans to scale significantly in the next year or two.
When it comes to the bigger picture, he shares: "When Endeavor started in 2015, there was practically no ecosystem in Bulgaria. Yes, there is still plenty of room for improvement but Endeavor has been a great catalyst for the transformation that has been happening in recent times. The practical value is one thing but I think another important aspect is that they embrace this give-back mentality and grow an ecosystem where people help each other. I believe very much in that story and that in a country like Bulgaria, where we have limited resources, successful entrepreneurs helping each other is of tremendous value."
SoftGroup
SoftGroup is a company that delivers traceability technology for the pharmaceutical industry worldwide, providing an end-to-end mass serialization software and hardware solution.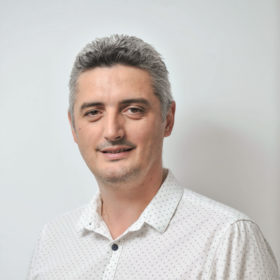 "It was 2016 and I realized I should find a way to expand the company and have someone help me with the growth of the business.  In the beginning, I was a bit skeptical about organizations like Endeavor but after a few meetings I came to the conclusion that I should give them a try," remembers Venelin Dimitrov, founder and CEO at SoftGroup.
Endeavor actually helped Dimitrov find his first investor, Armada Capital, which back in 2016 put €1M in SoftGroup.  In five years, SoftGroup has grown from less than €1M to more than €5 M in annual turnover and nearly tripled its team.
Now, the company is closing a Series A round to fuel its future expansion efforts and Endeavor continues to provide assistance with ideas, connections, and everything else Dimitrov and co need in their growth journey.
"Endeavor has contributed greatly to our development, not only because of the investments but also for the people I meet in the network. They are all very successful business people, so I can learn a lot from them," comments Dimitrov.
Towards a stronger regional SEE ecosystem
Having built the foundation here, Endeavor Bulgaria has now started working on the development and integration of the entrepreneurial ecosystem in Southeastern Europe (SEE).
"In the eyes of large investors, if taken separately, SEE countries look like small and seemingly insignificant markets. In most cases, it's just not worth the effort to research the business environment in Bulgaria, Serbia, or North Macedonia, when you can just move the headquarters of a company to, let's say, the US. But if we put the whole region together, this is now a market with over 50 million people and a lot of entrepreneurial energy. The challenge is to connect the individual ecosystems but once achieved this would significantly increase the appeal of the region," explains Vassilev.
Given that Endeavor works mainly with scaleup companies, their funding tickets are usually larger in size. That said, while the Bulgarian VC scene has evolved greatly in the past few years, it's still difficult for local growth companies to raise rounds of over €5M without foreign capital.
So, Endeavor Bulgaria is opening up to neighboring countries and one of the main upcoming initiatives in this direction has been to promote to  the global organization the idea of opening a regional office in Romania. In addition, the Bulgarian branch has already started working with companies from various countries in SEE, including Serbia, North Macedonia, and Kosovo. Often, local entrepreneurs would choose neighboring countries as a first step towards international growth, thus "We want to give founders the opportunity to do it as quickly and easily as possible," states Vassilev.
The idea is that these companies can turn into catalysts for their local ecosystems, which with a few exceptions like Romania, Bulgaria, and Greece are still in their infancy. For that purpose, Endeavor Bulgaria is finding it strategically important to disseminate the know-how gathered in Bulgaria and get more and more people involved in the give-back mentality, which is at the heart of Endeavor's philosophy.
Why the ecosystem needs a give-back mentality
"The give-back mentality has both moral and practical dimensions. No one can function on their own for a long period of time. As a part of a connected system, we are dependent on each other. For a system to function, grow, and give us an environment in which we are well as people and businesses, the system itself should be well. For this to happen, we need to help each other, the success of one to be passed on to others so that the positive stories in the ecosystem are replicated," explains Vassilev.
One of the main components of Endeavor's strategy is to have entrepreneurs and mentors part of its network develop as people and businesses and join the organization as board members and help the next wave of entrepreneurs.
Pressian Karakostov, CEO at PubGalaxy, a company that offers monetization solutions for publishers, is one such example – the first entrepreneur from Endeavor Bulgaria, who has joined the board.
"Experiencing Endeavor as an entrepreneur made me a true believer in the mission of the organization and the high-impact it had on me made me strongly appreciate its value. Following one of the principles which it preaches – giving back – did not require a lot of convincing to join the board as well. Getting an invitation from Vasil Terziev, who I highly regard as a human being and entrepreneur, did the rest. It still took me a while to accept it, as I felt that I did not have the required time to put in to do the job well. Then I remembered Vasko's words – when giving back, it needs to hurt, otherwise is not enough … and I accepted," shares Karakostov.
In his opinion, the biggest value of Endeavor is that it builds bridges between people, countries, ecosystems and makes the flow of knowledge/know-how and support of any kind easy. For him, it built a bridge between Varna and Sofia and introduced him to a lot of other entrepreneurs/board members who have helped him tremendously grow in many aspects.
On the other side, Ivo Evgeniev, is among the founding board members of Endeavor Bulgaria, one of the key people who made Endeavor's presence in the country possible in the first place. He has more than 15 years of experience in private equity and venture capital as the founder of Rosslyn Capital Partners, as well as investment banking time at Deutsche Bank and UBS. Asked what made him invest his time and resources in Endeavor, Evgeniev shared a similar sentiment: "I liked Endeavor's unique concept that creates an opportunity for successful entrepreneurs to give back, and help younger businesses grow, via a structured approach and global organization. It was befitting my own belief, that the Bulgarian businesses have to work together and support each other. I also thought that the Bulgarian entrepreneurial ecosystem is exactly at the stage of development that calls for the presence of global organizations like Endeavor. It has certainly added value in the last years by providing many Bulgarian companies important advice, connections, and introduction to high-level venture capital investors. And I expect to see much more good contributions in the years to come."
What comes next
According to global CEO Rottenberg, the first few years in the life of every Endeavor office are typically marked by helping the "big bubbles" in each market achieve a global scale. "The fun part starts now when we get to see those Endeavor Entrepreneurs who have achieved scale begin to pay it forward to mentor and invest in the next generation of entrepreneurs. This is the time when what we call the "multiplier effect" starts to kick in, and aspiring Bulgarian entrepreneurs look to the role models in our network and think "if they can do it, so can we". We're just getting started, and I couldn't be prouder of what we've built here thanks to our local board, team members, and mentors and their Go Big, #OneEndeavor spirit," states Rottenberg.
Besides the development of the entrepreneurial ecosystem on a regional SEE level,  Endeavor Bulgaria is also intending to actively reach and engage the Bulgarian diaspora abroad and last but not least grow its own team of five people, so that entrepreneurs can receive the best possible help when they need it.
"Critical mass is needed for any change in society to take place. Five years after we started, I believe that we have enough entrepreneurs and mentors with the right attitude to start creating a real positive change in the ecosystem," concludes Vassilev.
Endeavor Bulgaria's Board of Directors
A selected group of 13 business leaders and entrepreneurs
from various industries guide the organization's mission and growth.
Previous
Next