FUNDING
The Romanian AI Wellness-Tech Hyperhuman Raises its First €500k Investment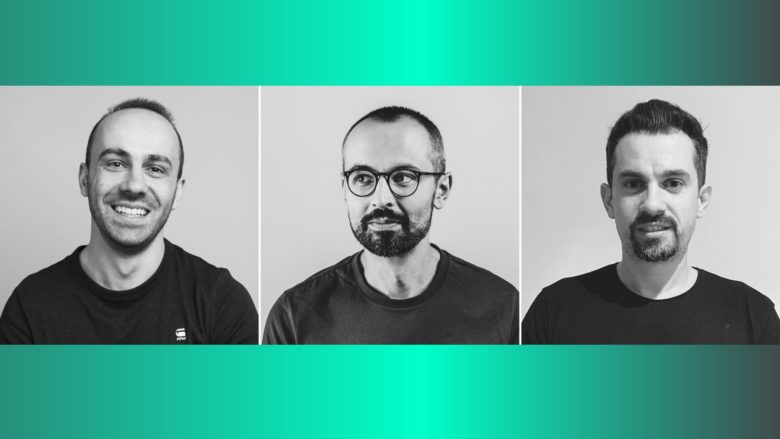 After the Christmas holidays are over and with them the time of guilt-free indulgence and all-day-long relaxation, it is time to start thinking about our fitness routines again. And the most typical thing to do when we are looking for external fitness motivation is to turn to personal trainers, or why not to an AI trainer…or a combination of both?
With the mission to improve online workouts for both trainers and trainees, the Romanian wellness-tech startup Hyperhuman for AI customized fitness content, recently received €500k investment from the early-stage VCs Early Game Ventures and Sparking Capital, and the private investment vehicle Simple Capital. All three of the VCs are based in Romania and invest in tech startups with disruptive business models and the potential to quickly scale internationally. 
Since the AI fitness product of Hyperhuman is currently in private beta version, the newly-raised capital will be used to develop their platform and mobile app and enable more trainers to produce, distribute, and monetize video workouts. 
Dan Calugareanu, one of the partners of Early Game Venture, highlights: "2021 will be a booming year for fitness applications. At EGV we saw a lot of applications from various startups, but now we also found huge differentiators to invest in: a super-professional team led by Bogdan Predusca and a new approach based on understanding and processing video content with the help of AI."
AI that redefines digital fitness
The unique feature of Hyperhuman is that it uses AI technology to allow fitness trainers to produce highly-personalized content that adapts to the goals, biometrics, and training environment of its users in real-time. The startup also makes it easier for trainers to create high-quality video workouts fast and without the need for complex and lofty processes of production and editing. Trainers can record their videos with the key moves of the workouts and the AI technology does the rest of the process for them – everything from generating the video to coming up with social media teasers. Put in more technical terms, their solution extracts the information and metadata from the recorded video content and transforms it into reusable components that can be customized according to the needs of each user.
The team behind Hyperhuman
Before starting Hyperscale, all three Romanian co-founders – Bogdan Paul Predusca, David Teodorescu, and Dan Nica, had a proven track record of building and developing digital products in the wellness sector. Predusca was the CEO and the co-founder of GetFitter – a web and mobile platform for connecting users to health coaches, and the Product Manager in Vector Watch and Fitbit, while Teodorescu was the Senior Product Designer in Fitbit and Dan was the Product Manager of GetFitter. According to Predusca, even though fitness hardware and software solutions are proliferating as demand for "train anywhere, anytime" products is growing, it is still expensive and difficult for trainers to produce quality content. He highlights that this gap creates a lack of diversity and personalization in online training and ultimately results in lost customers. 
"Dan, David, and I experienced these challenges over the years both as fitness enthusiasts and also from our past experiences at Fitbit, Vector Watch, and our former fitness start-up getFittter. Our proprietary video AI technology solves this difficult industry problem," shares Bogdan Predusca, the CEO and Co-founder of Hyperhuman.
The next go-to product for trainers?  
With the current round of investment, the startup plans to build and commercialize its video AI technology, launch its product to the public by the end of spring 2021, and gain a significant user base. In the longer-term future, Hyperhuman has bold visions and aims to become the go-to product for fitness trainers and a key player in the fitness industry on a global level.