ANALYSIS
The unicorns of 2021 could become the zombies of 2022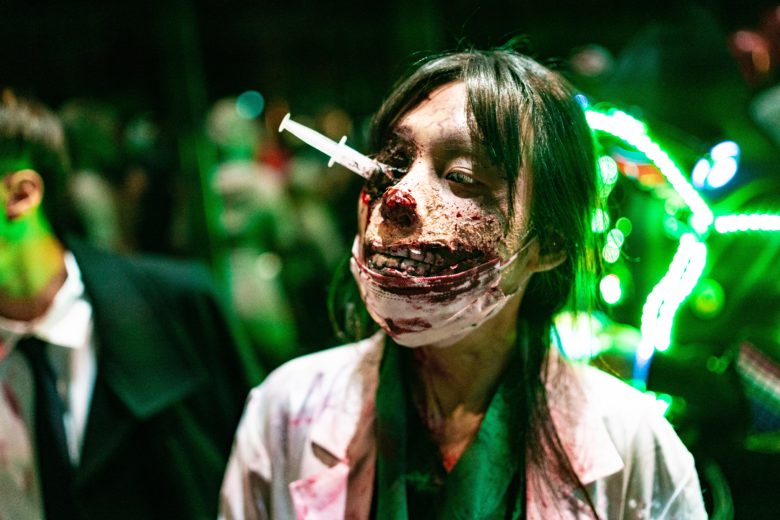 What goes up, must come down? After severe crashes on Wall Street and the crypto markets, the bad mood is now also spreading to private investors and VCs. Already in the course of 2022, it could be seen that the massive investments in startups and scale-ups, as seen in 2021, will not continue to the same extent. But with the US interest rate turnaround, coupled with the price shocks caused by rampant inflation, a new buzzword is now circling the VC scene like a ghost: zombie unicorn.
We remember: As early as 2019, before the start of the Corona crisis, there was already talk of a possible recession and, as a result, lower start-up valuations and fewer deals in the ecosystems. Then came the Corona crisis and something that nobody had expected: an investment orgy that is second to none. The US spawned 275 new unicorns in 2021, and Europe had around 100 new companies valued at $1 billion to applaud. But things will not go on like this in 2022, instead, investors are already warning of a dot-com bubble 2.0.
Why unicorns are now facing more difficult times after the hype of 2021
"Wealth bubble and inflationary surge"
"Investor sentiment in Silicon Valley is at its lowest since the dot-com crash," said David Sacks, a partner at Craft Ventures and a former top executive at PayPal and Yammer. He points to the sharp fall in valuations, which investors are only willing to pay for tech companies (especially SaaS and Fintech). "So what happened? Printing $10 trillion in response to COVID created an asset bubble and spike in inflation. In response, the Fed turned aggressive, driving interest rate expectations higher. This has put pressure on growth stocks," continued Sacks. The result can now be seen on the stock exchange.
Currently, reference is made to the price developments of Robinhood, Peloton, Netflix, Meta/Facebook, or Blend. These (and many other tech stocks) have fallen more than cryptocurrency Bitcoin since the start of the year (in some cases by a lot), as shown in this chart:
Bitcoin = Blue
Nasdaq100 = Turquoise
Peloton = turquoise
Robinhood = Yellow
Blend = violet
Netflix = Red
Meta = green
Unicorns under distress
Things aren't so easy with unicorn companies – after all, they're by definition private, unlisted companies that aren't required to report quarterly, nor have they issued any publicly traded company shares. But market observers refer to other data that can be used to identify a company's imbalance: namely layoffs.
In addition, the layoff tracker, which was actually launched at the start of the corona crisis – in anticipation of a wave of insolvencies due to the lockdowns – was reactivated. Now you can see that numerous unicorns have quit employees in rows in the last few weeks. Reef, Send, Robinhood, Loft, GoPuff and Trell have each had to evict more than a hundred employees since March 2022.
The zombie unicorns that don't want to die
Now, zombie companies are companies that are actually already dead, but are still living and don't want to die. In the wake of the Corona crisis and the massive state aid that was used to prevent mass layoffs, fears of zombie companies have already arisen.
Now the situation for many unicorns is as follows: There are numerous scale-ups that have raised hundreds of millions of dollars in 2021. VCs bounce that money in anticipation of steep growth rates or large IPOs. But now the global economy is threatening to tip into recession – the current supply bottlenecks are accompanied by falling demand from consumers, who have less money due to high inflation. And that in turn puts a strain on all companies in the cycle.
This means that scale-ups cannot achieve their growth goals, but have a lot of money available to keep the ongoing operations going – voila, the zombie is here! Subsequent problem: Scale-ups are trimmed for growth and will find it extremely difficult to get follow-up financing – and investments from their own cash flow are often not possible at all or only with difficulty. In the medium term, this will mean that there will be down rounds on the market. When company valuations are no longer growing or even falling, it is difficult to keep the morale of the employees high. In the USA in particular, they are incentivized by shares – and if their prices fall, this could also lead to layoffs.
"Chill out. The world won't end."
"These zombie companies don't get shut down because they're real companies, and they might get extra time to figure out some things," Justin Fishner-Wolfson, co-founder of 137 Ventures, told Axios. "But for many of their later-stage investors, they're worth nothing, at least until the private equity firms show up."
"I'm getting some seriously panicked messages from VCs (and some entrepreneurs) who have never seen a downturn," commented VC Michael Jackson, Partner at Cottonwood Technology Fund. on Linkedin. His appeal: "Calm down. The world doesn't end. And now to work."