ANALYSIS
After the unicorn boom: Is there danger of a second dot-com bubble?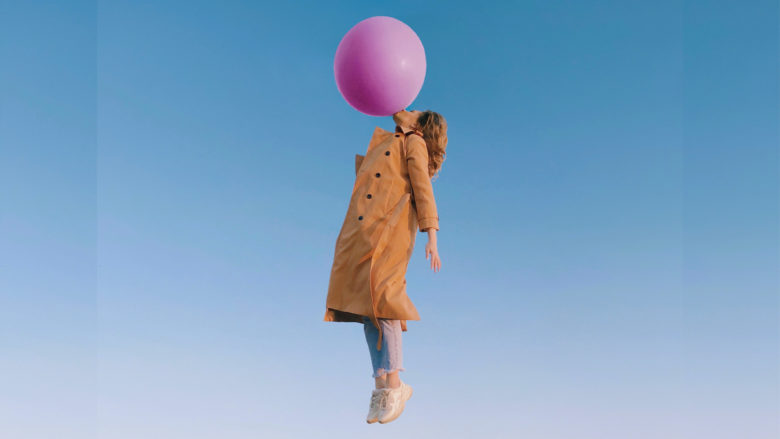 The era of cheap money is over. At least where a lot of money comes from. The turnaround in interest rates in the US has sent tech stocks, including crypto assets, into the basement. Risk assets are no longer en vogue, investors prefer to flee to more tangible assets such as precious metals or more conservative investments.
This also sounds like bad news for founders looking for large investments. In 2021, tech startups (depending on which analysts you look at) brought in somewhere between $621 billion and $675 billion overall. The number of unicorns (private, fast-growing tech companies valued at more than $1 billion) rose to 959 globally – a 69 percent increase from 2020.
2022 is now starting under a different sign. Inflation has struck, forcing the US to raise interest rates. This makes money more expensive again and depresses the investment mood, which is why many are afraid of the interest rate turnaround. After all, the economy runs the risk of stalling. As already reported, large investors such as Softbank or Tiger Global (those are THE Unicorn makers of 2021) have already commented on more discipline in company valuations (Trending Topics reported).
Why unicorns are now facing more difficult times after the hype of 2021
There is no need to worry about older and newer unicorns or dekacorns in Europe yet. January 2022 alone brought almost 15 brand new deals for tech companies valued at billions in Europe. Checkout.com, now valued at €35 billion, has shot the bird. Here's the data:
Now big investors like Softbank or Tiger Global have hinted that there will be downrounds in the future – i.e. rounds of financing in which the valuation of companies falls and does not rise. This is of course unpleasant and reduces the value of the shares of the existing partners. Since there are so many growth companies hovering just above the $1 billion mark, there could be some that fall below the mark. In the recent tense economic situation, it will become more difficult to achieve the promised growth. And the multiples of 20x revenue and more are based on this expected growth (note: a revenue multiple of 20x means that a company with 100 million sales/year is worth two billion dollars).
Is the second internet bubble coming?
As early as 2020, analysts in the digital economy asked themselves: Is there a second dot-com bubble, like the one we experienced in 1999? The situation was already extraordinary in 2020: In the middle of the Corona crisis, there was a flood of IPOs in the tech sector. This has continued in 2021. A total of 2,388 IPOs were counted worldwide in the previous year – 64 percent more than in 2020. The global issue volume even climbed by 67 percent to $453 billion. "This means that 2021 was the strongest IPO year worldwide since 2000 in terms of both the number of IPOs and the issue volume," says an analysis by management consultant EY.
Hidden Unicorns: The CEE-region already has 36 "Digital Phoenixes" to offer
That's right, the horrible year 2000. In the spirit of optimism at the time, the NASDAQ Composite Index climbed by a whopping 582 percent between 1995 and 2000 – and then crashed down by 75 percent between March 2000 and October 2002. At that time, many small investors who jumped into the new market in the internet euphoria also lost a lot of money. The reasons for the crash back then: overvalued companies, an abundance of venture capital, media hype.
Here is the history of the NASDAQ Composite Index since 1990: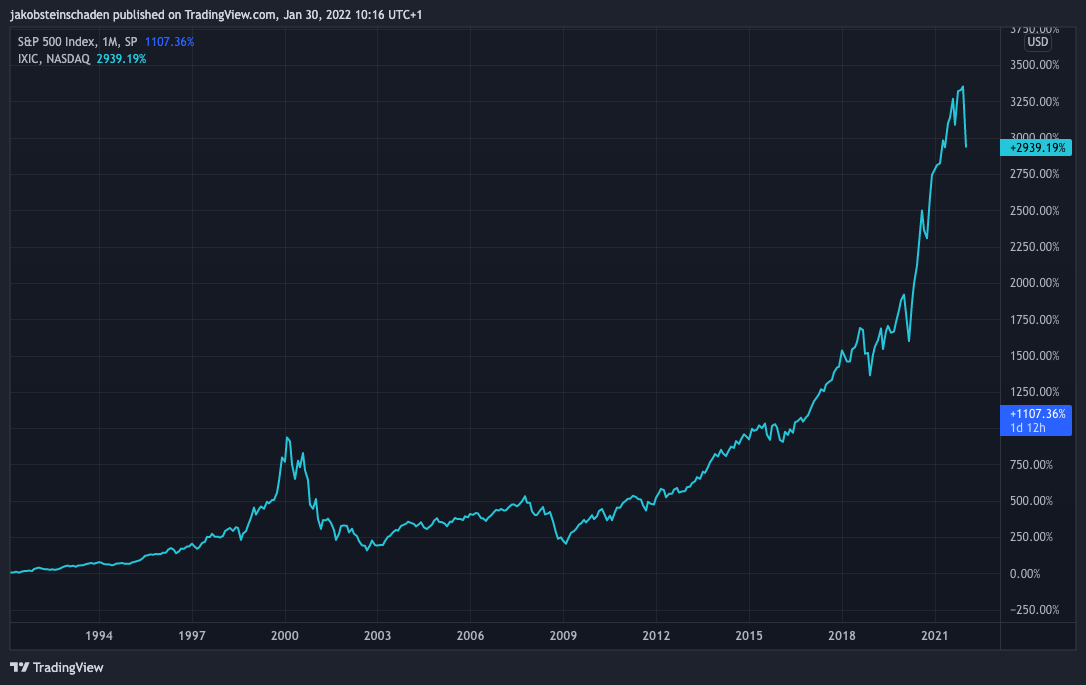 Companies that were hyped back then like Broadcast.com, Pets.com, Starups.com, Boo.com, Geocities, Metavan, Metabox – none of them play a role anymore today, hardly anyone remembers them. Back then, it was celebrated that there were new IPOs and dozens of new millionaires every day, and the takeover of Time Warner, the largest media company in the world at the time, by the internet provider AOL was watched with amazement. The new economy was about to defeat the old economy.
While most of the dot-com companies were swept out of the picture, there are very, very large, successful tech giants like Amazon, Google, eBay, or Booking.com (then called Priceline) that survived the dot-com bubble. "Fortunes Are Made During Times Of Crisis" – the phrase came true for Jeff Bezos and several others.
Back to now. An oversupply of venture capital, company valuations that are going through the roof, masses of small investors who are entering the new market and also want to bet on the tech future – the situation at that time is of course strikingly reminiscent of the years 2020 and 2021. A horde of unicorns, a record tech IPO, and millions upon millions of people getting exposure to the new market through new trading apps like Robinhood are dominating the picture.
But it's dangerous to replicate the market conditions of the dot-com bubble from then to now. "Back then, the asset class was still so fresh that everyone got cold feet. There is so much money on the market today that it is unlikely," says Michael Schuster from Vienna-based VC Speedinvest, referring to the fundamental data that exist today. In 2000, for example, there were less than a billion people with internet access worldwide, in 2021 there will be more than five times that number: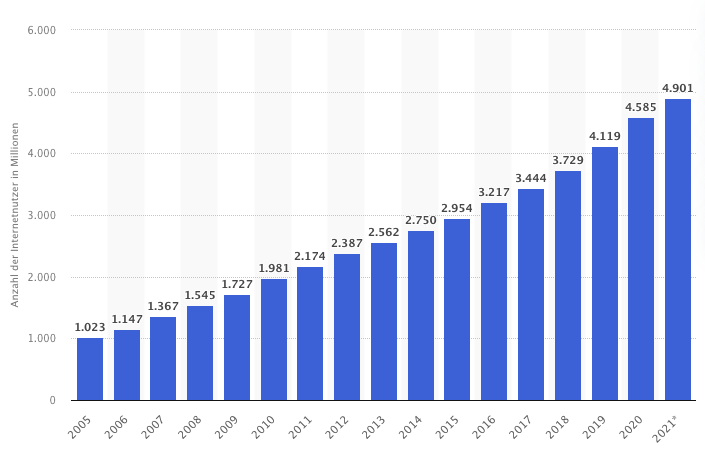 This mass of consumers in the online world ensures that tech unicorns have great ratings, but can also show solid sales. The Corona crisis has made it clear how urgently digital tools are needed in many sectors. Some examples:
Klarna: $1.1 billion in sales (2020) | Valuation: $45.6 billion (2021)
Revolut: $361 million (2020) | Valuation: $33 billion (2021)
N26: 110 million euros (2020) | Valuation: 8 billion euros (2021)
Even if Klarna, Revolut, and N26 have doubled their sales in 2021 compared to 2020, they still have ratings of 20x to 50x. While many of these companies are aiming to turn a profit soon, that's a big difference from the days of the dot-com boom. But whether that justifies the high ratings is still not certain. It is questionable whether investors will also be willing to pay for such valuations in 2022 – not only on the private market through large funds, but also on the stock exchange, where small investors are waiting to be able to invest in new tech stocks.
South European VCs mark major progress and new records in 2021