opportunity
This June The Weekend Accelerator Startup Live Comes Again to Sofia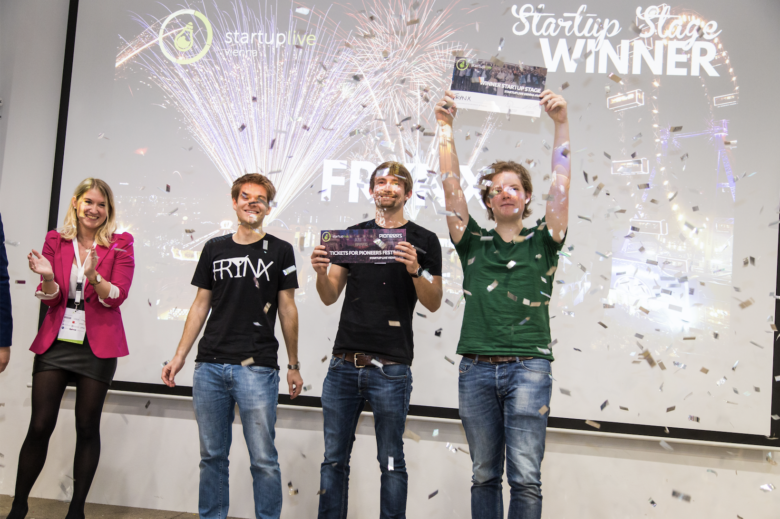 The European mini-acceleration program Startup Live is going on a tour again. Between May and October, its team will visit eight CEE cities in an attempt to find or catalyze early-stage entrepreneurs in their next venture. On June 22-23 is the Startup Live in Puzl CowOrKing space in  Sofia. 
Ten teams, 48 hours of active mentoring and training and four awards – that's the result of Startup Live's first visit in Sofia. "We were surprised by the participants' profiles. Unlike other locations, we've held the weekend acceleration program, in Sofia, primarily developers took part. In Vienna for example Startup Live mostly attracts business developers", told us last year Georg Kuttner, managing partner at Startup Live.
Sofia Edition Vol.2
The big winner in Sofia last year is a young service company called Parknshare. It was founded by two students less than a year before the mini acceleration program, during a hackathon in the Faculty for Mathematics and Informatics at the Sofia University. The team is evidence for Kuttner's observation that local founders are rather with IT background. The venture aims to give a solution to a major issue of Sofia – the growing fleet and the shortage of parking spots. They were selected among 10 pitchers to go to the Pioneers Festival in 2019.
In June, for two days young companies, but also people interested in joining new ventures, will be able to get in touch and work on particular projects and be mentored by local serial entrepreneurs.
The acceleration program has already been successful in 40 cities including Vienna, Athens, Berlin, Prague, Copenhagen, Hamburg, Tel Aviv, Sofia, Ljubljana, and Belgrade.
"The history of Startup Live ranks back to 2009 and it was not only the origin of the Austrian startup ecosystem but of many more in Europe", Paulina Kania, Global Program Manager, told Trending Topics. Some of the best-known Austrian success stories such as Runtastic, mySugr, and Shpock, could be traced back to the mini-accelerator.
Not only founders
The program starts early in the morning on Saturday, June 22, with very quick rounds of informal introduction after which entrepreneurs willing to present their ideas will pitch them in front of the crowd. This is also an interesting opportunity for the audience and the ones that might be interested in joining a team. People with a business background, design expertise, or IT and programming skills are always needed in a complementary team-setting, organizers explain. "We also focus on bringing together local experts in various fields like finance, legal and marketing to support in those areas", says Kania.
The program will continue with mentoring the newly-formed teams on different matters who will develop their concepts in order to pitch them to the jury on the next day. The ones that manage to convince the jury will also get prizes including tickets for Viennese Pioneers Festival and Workshop on Crowdinvesting Business plan & Financing by CONDA.
Exploring Eastern Europe
Startup Live has already been organized in Eastern Europe in the past years – in Sofia, Belgrade, Skopje, Ljubljana. "Eastern Europe has not only trumped the forecast for general economic growth, but it's also on the rise for international startup stakeholders and foreign investors. As Startup Live is the first stepping-stone for promising entrepreneurs and startups, positioning ourselves in a thriving region like Eastern Europe is key, " tells us Paulina Kania, Global Program Manager.
Here's where Startup Live is heading next
07.-09.06. Tirana, Albania
22.-23.06. Sofia, Bulgaria
13.-15.09. Kiev, Ukraine
04.-06.10 Budapest, Hungary