Daily Data
Top Well-Funded Startups In Europe By Country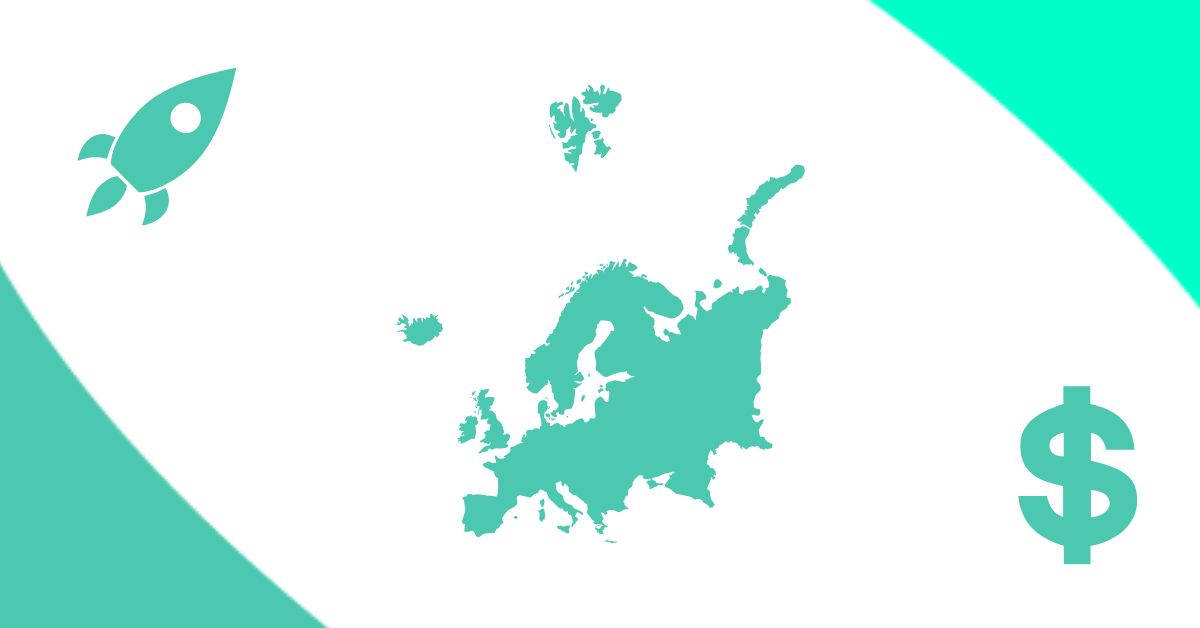 According to CB Insights, since 2015, investors have put almost $90b in tech ventures across Europe. Last week, the startup intelligence provider published a map of the top-funded startups in every European country, here are some of the key points.
OneWeb, a UK startup that's building a constellation of low-Earth-orbit satellites to provide accessible Internet around the globe has received the most – nearly $3.5b.
Fintech startups take the second and third place – the Swedish online payments company Klarna with $1.1b and the German mobile bank N26 with 683m.
Fintech startups are also dominating in Eastern Europe – Software Group in Bulgaria has received $17m and FintechOS in Romania follows closely with $16m. Both have developed products that help financial services providers with digital transformation.
Currently, eight unicorns can be found in Europe. Besides Klarna and N26, these include BlaBlaCar from France, Vinted from Lithuania, Acronis from Switzerland, Glovo from Spain, OutSystems from Portugal, and Bolt from Estonia.
| | | |
| --- | --- | --- |
| Company | Country | Total Funding (m$) |
| OneWeb | United Kingdom | 3469 |
| Klarna | Sweden | 1122 |
| N26 | Germany | 683 |
| Glovo | Spain | 513 |
| BlaBlaCar | France | 449 |
| OutSystems | Portugal | 422 |
| Picnic | Netherlands | 329 |
| Vinted | Lithuania | 260 |
| RELEX Solutions | Finland | 222 |
| AMCS Group | Ireland | 202 |
| Trustpilot | Denmark | 179 |
| Acronis | Switzerland | 178 |
| Bolt | Estonia | 177 |
| Tricentis | Austria | 174 |
| DocPlanner Group | Poland | 137 |
| Odoo | Belgium | 104 |
| Job Today | Luxembourg | 81 |
| ivi | Russian Federation | 81 |
| Kolonial.no | Norway | 61 |
| AImotive | Hungary | 51 |
| Satispay | Italy | 50 |
| Mews Systems | Czech Republic | 42 |
| PDFfiler | Ukraine | 30 |
| Lidyana | Turkey | 25.17 |
| Capital.com | Cyprus | 25 |
| Netdata | Greece | 21 |
| Software Group | Bulgaria | 17 |
| FintechOS | Romania | 16 |
| Gambling.com Group | Malta | 16 |
| Banuba | Belarus | 12 |
| Minit | Slovakia | 11 |
| TripCreator | Iceland | 10 |
| Gjirafa | Albania | 8.7 |
| Mintos | Latvia | 7.8 |
| Gideon Brothers | Croatia | 5.7 |
| Eligma | Slovenia | 4.4 |
| Content Insights | Serbia | 3.6 |