#SAVETHEDATE
Trending Events Weekly Calendar: What you shouldn't miss this week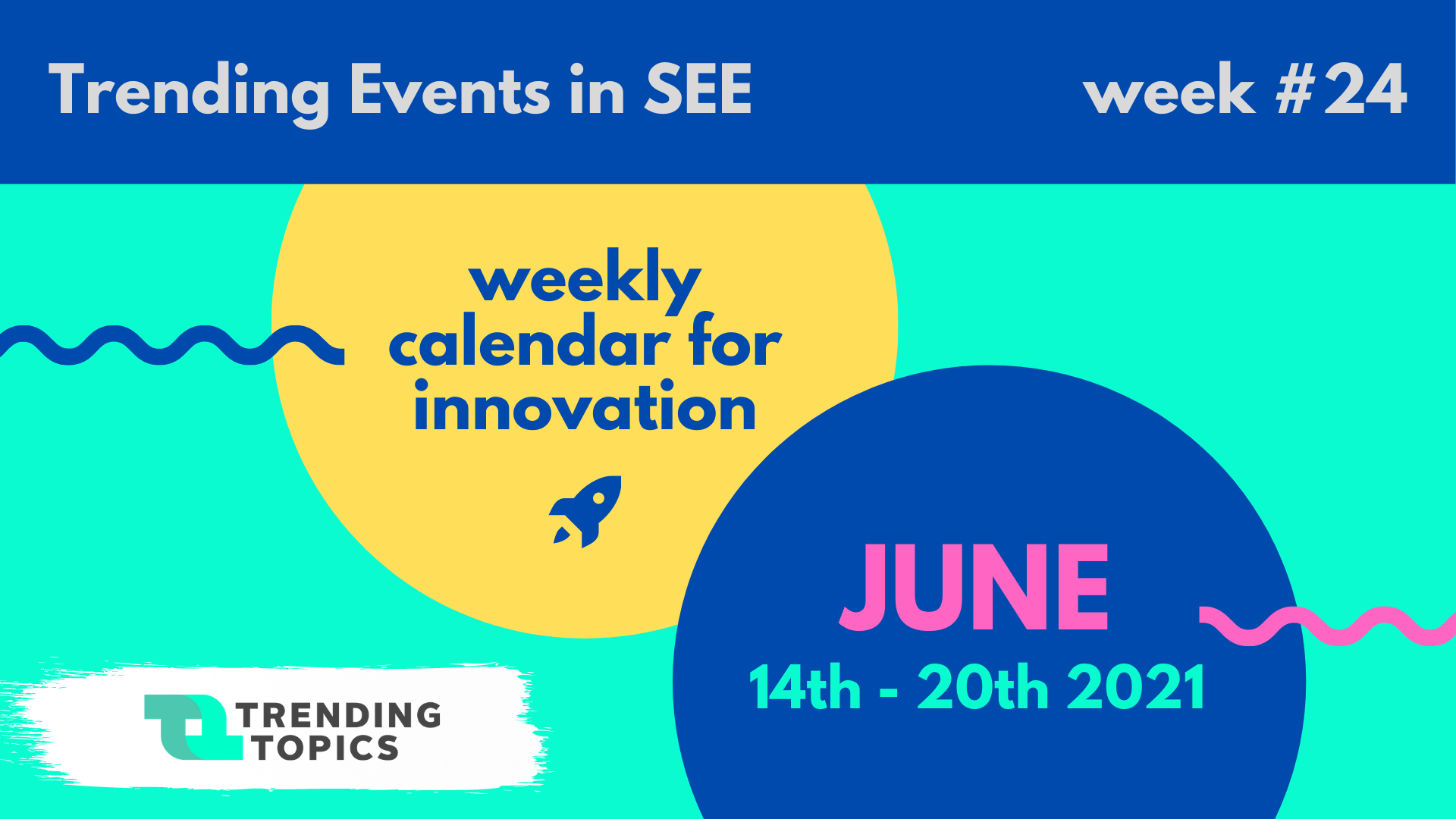 This is our list of all major events from the world of startup, innovation, and all things trending in the week of 14th – 20th June 2021. Save the dates!
15 – 17 June 2021
FoodTech Startup Forum 2021
Food 4 Future is looking for new companies that could impact the FoodTech sectors, such as Livestock, Beverage, Bakery, Sea Food, Ingredientes, Dairy, and Agro. A total of 20 winners will have the opportunity to be part of an acceleration program.
More information HERE
15 – 16 June 2021
Future City by Forum Europe
The Conference gathers European and national policy-makers, regional decision-makers, city representatives, and industry experts to discuss the role that European cities can play in the transitions towards climate neutrality and digital leadership.
More information HERE
15 – 16 June 2021 
9th Edition of the Cyber Investor Days
The most promising European cybersecurity start-ups and SMEs will have a chance to pitch their innovative cybersecurity solutions and hold B2B meetings with the leading investors and corporates
from Europe and beyond. The two best cybersecurity companies will be nominated to compete for the ECSO's European Cybersecurity STARtup Award.
More information HERE
15 June 2021
19th European Financial Services Conference 2021
Тhe European Financial Services Conference is considered as the major event on financial services, annually attracting some 400 senior bankers and financial policymakers to discuss the most pertinent issues affecting European and global financial markets.
More information HERE
15 June 2021
Workshop: Leading IT Lions
VMware hosts a workshop dedicated to the right strategies for attracting and leading superstars in your team. The workshop looks at nine leadership principles that will help you lead IT teams of lions more effectively.
More information HERE
16-19 June 2021
VIVA Technology Conference 2021
VIVA Technology is one of Europe's biggest startup and tech events. From top speakers and exhibitions to Labs and live experiences, VivaTech is a celebration of today's innovations and tomorrow's possibilities for everyone who believes in the power of technology to transform business and society.
More information HERE
16 June 2021
Plastic Pollution: Are Biodegradable Plastics a Solution?
This webinar will review the latest scientific evidence on the biodegradability of plastics from SAPEA and discuss the policy recommendations made by the European Commission's independent Group of Chief Scientific Advisors. The recommendations revolve around bio-based, biodegradable, and compostable plastics.
More information HERE
17 June 2021
Female Founder Challenge 2021
For the third year in a row, VivaTech launches the Female Founder Challenge (FFC) with two main objectives: (1) facilitate VC-startup meetings to accelerate the financing of women-led startups, (2) urge VC funds to commit to more gender equality at all levels.
More information HERE
18 -19 June 2021
STup! 2021 – International Student Startup Competition
STup! provides support to student startups and gives young entrepreneurs the opportunity to present their projects on the global startup scene in Split.
More information HERE
20 – 26 June 2021
8th European Congress of Mathematics 
8th European Congress of Mathematics (8ECM) is the world's largest event in mathematics in 2021. It promotes the development of mathematical research, relations of mathematics to society, relations to European institutions, and mathematical education.
More information HERE
OPEN CALLS:
Apply by 15 June 2021
Конкурс Стартирай 4.0! (Bulgaria)
Organized by Schneider Electronics, the initiative supports the digitalization of the Bulgarian industry. 
More information HERE
Apply by 17 June
Hackathon E-Health (North Macedonia)
With this call, the Fund for Innovation and Technological Development (FITR) aims to improve citizens' health by supporting solutions that contribute to better management of the consequences of the pandemic as well as to raising awareness of the importance of prevention and early detection of malignant diseases in women.
More information HERE