Trending Talk
Chatbot hotspot Vienna: "Despite the hype being over, we have a strong community"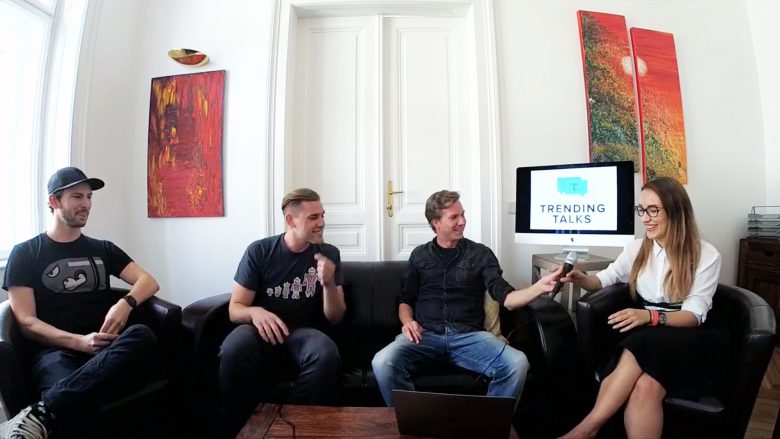 Yes, Vienna wants to become one of the leading hubs for chatbot technology. Recently, Facebook established a Developer Circle in Austria´s capital, in friday, the Viennese company The Ventury will present the first batch of their chatbot accelerator Elevate on friday, and on October 2nd and 3rd, the second edition of the ChatbotConf will take place in the city. But are we there yet?
Today, Natalie Korotaeva (Facebook Developer Circle Lead Vienna), David Pichsenmeister (cofounder of messaging startup oratio), and Max Unger (Managing Director of Elevate, the chatbot accelerator of The Ventury) dropped by our office to talk about the status quo and future of the bot community in Vienna. Here´s the full video, below you can find the best quotes of the talk:
https://www.facebook.com/trendingtopics.at/videos/984283148379958/
Are bots really the new apps, or is it just a hype?
Natalie Korotaeva: We are seeing the same situation like with apps in the beginning. Everyone was super excited about apps, and even small companies wanted to have their own app. Now we see the same situation with chatbots. A lot of companies and startups explore if they need a chatbot. There are two sides to it: Obviously it is good to see that there is a lot going on in the market, but there is a downside to it. The expectations are very high, but I think we will see a lot of positive changes to it.
Max Unger: There is so much more in this new interface. People start leveraging this new interface, and consumers start to understand it. In the end, it will be a trend, not a hype.
David Pichsenmeister: Definitely, the expectations are too high. But we have to differentiate: On the one hand we have bots, which are basically small, reduced apps living within messengers, and there is not even AI needed. Then we have conversational interfaces like Siri or Alexa, and canonical interfaces in the messaging apps themselves. Especially when we talk about the conversational interfaces, expectations are too high. Users know all this AI stuff from movies, and if something speaks, we expect it to be smart. But we definitely are not there yet. Most of the companies need to do better expectation management.
What are the most interesting business models for chatbots?
Unger: To leverage the full potential of the chatbot platform, you need a lot of user feedback. You have to look deeply in the usage of a chatbot an then you can extract information out of that. One of the most interesting business models that I have seen is a data insight platform that digs really deep into the community.
Korotaeva: Before you start to develop your business model, you need to have a really strong usecase. One of the best examples I have seen so far is TalkBank, they have integrated a whole banking system within a chatbot. In the future, we will see a lot more strong usecases, and startups will develop business models around it.
What will happen in Vienna in the next months to push the bot ecosystem?
Korotaeva: It is a good example that the Facebook Developer Circle is coming to Vienna as one of the first European cities. That shows how the ecosystem is developing. But of course, we started all together like one and a half years ago, there are a lot of new things we can do. We have a strong developer community here, and not so many other cities can show this. Despite the hype is over, we have a strong community, and now we can develop this trend further.
Pichsenmeister: At the ChatbotConf people can expect a deep dive into chatbots, messaging networks, AI and conversational interfaces. This year we were lucky to attract a lot of big companies to be part of the conference. Like Facebook, Twitter, Slack, Viber or Google. We also have great chatbot startups like Poncho or ChatFuel there.
Unger: For our second batch at the Elevate accelerator, applications are open as we talk. The next batch starts in the end of november, and of course we have our demo day this friday.