Launch
Guten Tag, Bulgaria! Trending Topics' Newsroom is Expanding East. – Let's Rock the Region!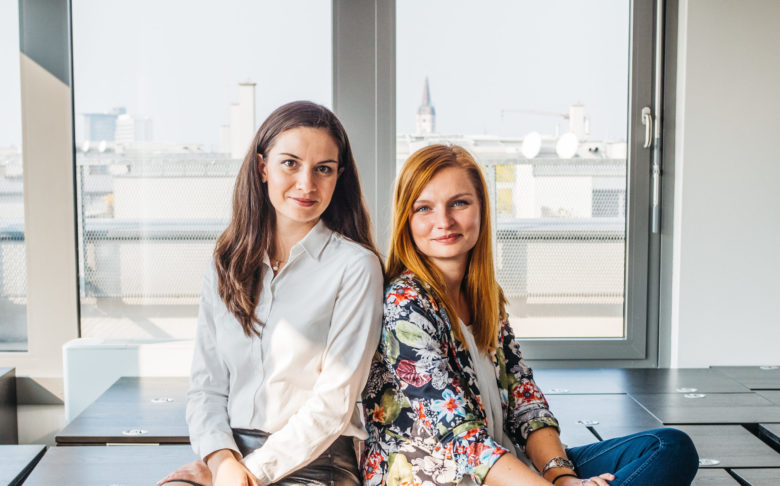 As many might have already noticed, Trending Topics, an innovation journalism platform with Austrian roots, has been around for several months. This is because it is seeking to expand in the CEE region. Today, with trendingtopics.bg it officially launches operations in Bulgaria as the first step of its strategy. The aim is to be the digital business media of the local startup and innovation ecosystems and to connect them. Besides extensive coverage, Trending Topics has events and a journalism academy on the agenda. Other states and hubs are to join in 2019.
Why here, why now?
"Our goal is to establish a Pan-European business media that connects the European innovation hubs", co-founder Jakob Steinschaden stated. "We found the ideal testing ground in Bulgaria. The startup branch is flourishing. There is no other young digital business publication and we found a team that share our vision", he added.
Bulgaria is a great testing ground for Trending Topics for many reasons – rising but not too mature innovative ecosystem, public dialogue on new economy in a very early stage. The transformational process from a rather efficiency-driven economy to an innovative one has already started. Since 2015, the capital city Sofia appears in various publications such as Inc. and Forbes as one of the best places to found a company in Europe. Well-known names such as Uber, Viber, VMware, Paysafe, Financial Times and SAP have their strategic R&D sites in Bulgaria. Tech talent and enthusiasm within the local ecosystem have started to drive changes. The numbers speak for themselves: less than €40M venture capital or any capital for innovation in the past six years has given birth to over 500 ventures, few exits for over $120M in the past three years, and let's forget the greatest exit of IT company Telerik for $262.5M in 2014. In addition, several new funds for VC and tech transfer are on the horizon, Bulgaria has just appointed an honorary consul in Silicon Valley and signed a City-to-City agreement between Sofia and Vienna to jointly support fintech innovation. A lot has been done, a lot is yet to come. Something is rising in the east and Trending Topics is part of it.  
The Trending Team
Irina Obushtarova, who has been a supporter in the founding process of Trending Topics in Austria, will lead the local team. The 31-year-old has started her career as Head of Sales at the Viennese magazine Biber, then worked for Kobza Media Group and later switched to the IT-Sector, where she was responsible for the marketing of various software solutions.  
"I know Irina for many years and value her excellent networking and business development skills. Thus it was not a surprise she attracted Alexandra Kozbunarova, the best startup editor in Bulgaria, to join the venture", co-founder Bastian Kellhofer said. Alexandra, who will lead the newsroom, has also started her career in Vienna as a contributor to the magazine das biber and then moved back to Bulgaria to join the largest business media Capital and research the local digital and startup ecosystem as part of a non-governmental initiative.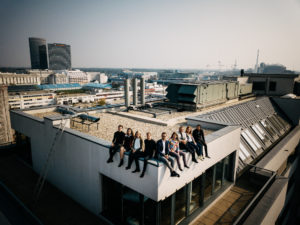 "I'm really excited, we can now bring the success model of Trending Topics to Bulgaria. The local startup and innovation ecosystem is maturing at very high pace, but has lacked the visibility it deserved", Obushtarova stated.  "The community of all those willing to create added value in their home economies while doing global businesses is growing. It's time for those people to have a media that speaks their language and stands for the same values", Kozbunarova said.
This is just the beginning
"Our goal is to establish an independent and constructive community-based media reporting directly from the heart of the new economy in the region. At the same time, we want to partner with all those innovative enterprises looking for opportunities to reach the young, educated and tech-savvy audiences", Obushtarova explained.
Yes, Bulgaria is the first step outside Austria, but definitely not the last. The pan-European vision and values are in the DNA of Trending Topics. "Our readers and community don't think in categories like nationality, but live and work naturally in a connected world where physical borders don't play a major role. We are first of all Europeans and Trending Topics is a reflection of our values", Kellhofer said.
Another important aspect of the expansion is our goal to scout and train a new generation of tech and business journalists who think and report within an innovation paradigm. With the two locations, we have the opportunity to train our young talent in different cities and give them a platform to develop an international experience while publishing in German and in English. The Vienna Business Agency supports Trending Topics in its first expansion steps.  
And here we are, let's rock the region.