#regionalnews
US-Romanian Software Unicorn UiPath Raises $400M and Launches a Physical Space for Partners in Bucharest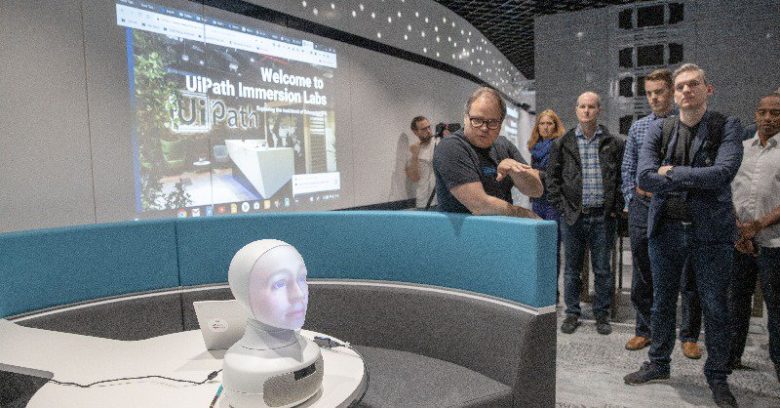 Following an investment of $400M at a valuation of $7B, the US-Romanian software unicorn has announced it's launching a physical space in Romania. The "immersive lab" as the company calls it aims to allow potential clients from EMEA to test UiPath's robotics process automation products. For now, this will remain the only hub of this kind in the region, but the unicorn is planning more of them around the world.
"Bucharest is still today and will probably continue to be our largest R&D center. The proximity to the technical talent pool was also a factor, so it made sense to start here, in Bucharest," UiPath chief strategy officer Vargha Moayed has told newsagency SeeNews during the launch event.
The first Romanian Unicorn
UiPath was named the first Romanian unicorn after raising Series B at $1.1B valuation in March 2018. The company was initially founded in Romania back in 2005 Daniel Dines and Marius Tirca as DeskOver and pivoted into UiPath in 2015. At the time the company was already in the US.
The company has developed a tool that allows companies to automate their software workflows. Its enterprise Robotic Process Automation (RPA) platform leverages artificial intelligence and automates repetitive, mind-numbing tasks improving productivity and employee job satisfaction. UiPath offers solutions for the BPO, insurance and banking sectors. Among the clients of UiPath, there are both businesses like EY, and governmental structures like NASA shared service center. UiPath estimates the market for RPA at $3B and claims to have reached $100M  recurring revenue.
After raising its first round of private capital in 2015, the company has already attracted around $850M. Before the new investment, just half a year ago, the company closed $225M Series C  at a valuation $3B, PitchBook shows. CapitalG and Sequoia Capital, Credo Ventures and Earlybird Venture Capital, are some of the backers of the unicorn.
At the end of 2018 the company, which has 21 offices and R&D centers around the world and employs over 2000 people,  was named the 26th fastest growing business in North America by Deloitte Fast 500.