Interview
Viber: We are Discussing Services Related to Payments and Peer-to-Peer Exchanges in CEE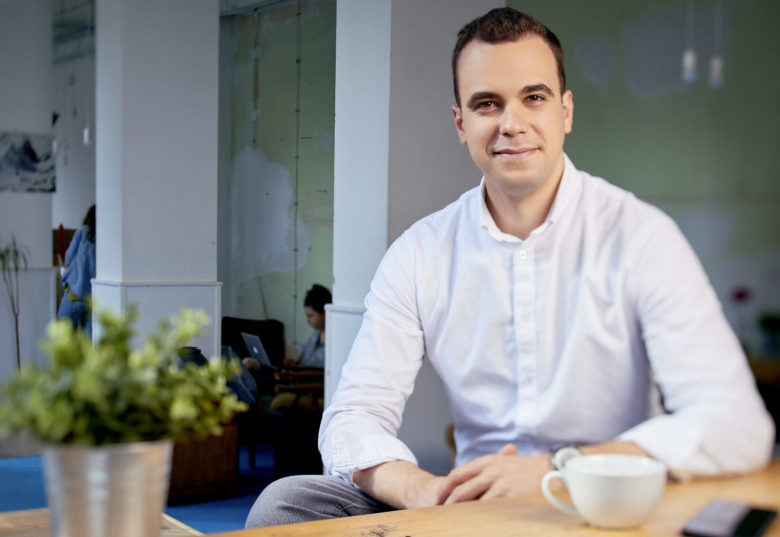 The Western part of Europe and the US have Messenger and WhatsApp. China has its WeChat, Russia and Latin America are dominated by WhatsApp. However, there's one more not so small player on the messaging platforms market that costed the Japanese giant Rakuten $900M back in 2014 and it is trying hard to penetrate Eastern Europe – rather successful. As of September 2018, the app has a bit over 1B users worldwide and claims it has surpassed WhatsApp in Russia. Pushing its privacy, encryption and not collecting any data as a USP, Viber generates revenues from fee-based service like long distance calls to non-Viber users and from branded communication.
Recently the application has introduced a new redesign and we heard the company is working closely with payment provider Mastercard to pilot some new services. So we met the Bulgaria-based team that is responsible for Viber's development in CEE. We talked to Momchil Elenkov, Telco & B2B Partnership Director at Rakuten Viber, about what is Viber up to, is the company trying to conquer the western markets as well and why is Viber actually different from any other messaging apps.
Trending Topics: We heard some rumors on what Viber is doing with Mastercard. Are you introducing payments? What is actually Vibers strategy?
Momchil Elenkov: We have a pilot project with Mastercard related to loyalty in Hungary. Mastercard wants to make their clients register transactions online and use Viber as communication channel. Regarding services in the region – we are still clearing up the concept. What I can say now is that it's related to payments and peer- to-peer exchanges.  There are, however, too many details and regulations, and nothing is final.
Regarding strategy – Viber is, has always been and will remain a messaging platform. Our strategy is to be not only the platform but also an ecosystem of services. We try to make users stay as long as possible and engage them through different services. The directions we are looking towards to are payments, e-commerce, innovative projects, entertainment and events in particular are an interesting niche.
Which are the strongest markets for Viber?
Regionally, Serbia, Bosnia, Bulgaria, Greece are very strong and still growing. We have 85-90% smartphone penetration there. Overall, Viber is a leading messaging app in CEE, CIS countries, Middle East & North Africa, and Southeast Asia.
What do you engage the users with?
Viber is still a messaging platform. Everything else is an addition to make people stay longer and be more engaged. A lot of the things our team here is dedicated to, are to close partnerships with other companies and to make it easier for users do more things through the platform. We also have several chatbots of banks in Serbia and Bosnia. In Bulgaria, we have a partnership with a taxi service.
In the region, we also work with media companies – predominantly TV and shows. For instance, in Greece, we have a partnership with VICE who have created very cool stickers and use a chatbot to share news and content.
So Viber makes money by allowing brands to communicate content to their potential clients?
The main monetization comes from the sticker packs that brands can position in Viber. Also, we need to define the two types of business relations we have – barter partnerships and business clients – like mid and big corporations, that use it to reach their clients. Our experience shows that we are a popular channel for banks and telecoms and any corporate business that has a CRM system and a large contact base they want to target their clients more effectively. For this case we have a service called business messages and chatbots.
It all very much depends on the partner – whether they recognize it as an important channel and are ready to experiment. There are some partners who could be more  interested in how to drive traffic to their websites and only push content, instead of taking time and effort to profile their potential clients based on the entries in the chatbot system and do some kind of remarketing.
What type of clients is Viber working with?
Especially in the region, the ones that are most likely to use such services are companies from the financial sector – banks, credit institutions, delivery companies. We work with Raiffeisen Bank, which has Viber chatbots and sticker packages on several markets, we also work with Addiko Bank, which is a digitally oriented bank active on the Western Balkans markets.
You also mentioned companies that are aiming to drive traffic to their websites. Do you have any case studies how it works?
Such metrics are always relative but we have successful cases with public accounts that aimed to drive traffic. For Instance, the Bulgarian website Dama.bg – their stickers package was downloaded by 600K users who then subscribed to their public channel. Dama.bg was then pushing content to their community.
This is not the first time I hear about the Viber sticker hype. To me, the thing with the stickers has always sounded strange and lightly but you seem to be generating revenues from them. Why is it working?
Well, to be honest, prior to Viber I was not a big fan either (laughs). Since I work with Viber I saw that 60% of the people on Viber indeed use stickers and the ones that work best are the localized in terms of language and slang. People just use them and businesses gain audience and attract users. There's another case from the local market: the community "I love Bulgarian cinema and theater" has 98K members and the major reason for the vividness inside this community are the stickers with well-known Bulgarian actors and phrases.
In general, companies pay to be able to put their stickers for a certain period of time and gain popularity through this campaign.
You mentioned communities, this is a service you have launched around a year ago. And in general, community building is something every brand has been talking about recently. How does it look and work in Viber?
It's something like a supergroup, you can add unlimited number of participants and allow very good moderation. The plus is that nobody sees your phone number. It is not visible. Our communities are very successful so far because they are related to certain topics, everyone is sharing content that's relevant to all participants. Building a community is certainly a hot topic and a lot of brands are experimenting with different channels. In our case, a community could be both open and closed – in the first case everyone could participate and interact, in the second – the brand could decide who is allowed to post.
Eastern Europe is not the hottest market right now. Do you have any ambitions on the Western markets?
We indeed have presence on markets like Germany, France, the UK, even US and Australia, the penetration there is lower but stable. Main reason for this is – migrants, expats and frequent travelers who talk to their relatives and friends in Eastern Europe. Our strategy on those markets, where we are not the #1 messaging platform, is to position Viber through other functionalities – like Communities for example. The Community of the parents of children in a particular school, for example. That's the approach – through niche services. We also communicate it as a way for the users to get exclusive content.