MEGA DEAL
Visa buys Swedish fintech Tink in EUR 1.8b deal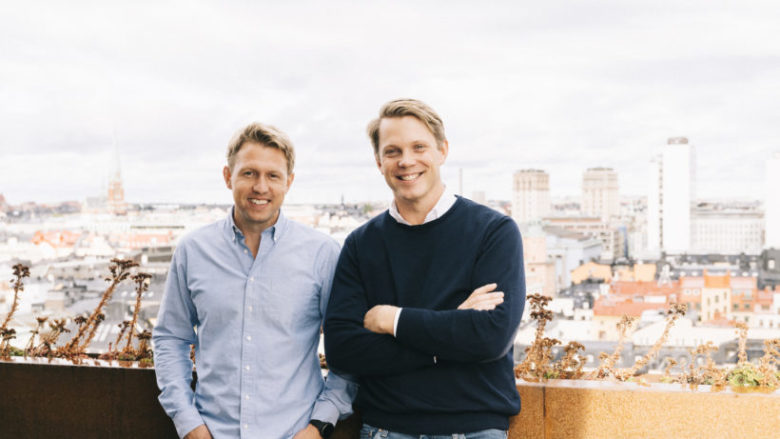 The Swedish tech world is bustling with excitement. After the mega-rounds for Northvolt and Klarna, Stockholm-based fintech Tink has decided to look for its investment across the pond, with the American financial giant Visa. Tink, which was founded by Daniel Kjellén (CEO) and Fredrik Hedberg (CTO), is a financial data startup, and should help Visa enter the banking business in Europe.
"By bringing together Visa's network and Tink's open banking capabilities, we will add value to European consumers and businesses by providing them with tools that make their financial lives easier, more reliable and safer," commented CEO and chairman of VIsa, Al Kelly.
Since its foundation ten years ago, Tink has been providing its clients with API access to aggregated financial data, intelligent financial services, and the development of personal financial management tools. Tink has seen quite a bit of success. St the moment its services are integrated in 3,400 banks and financial institutions such as ABN AMRO, SEB, BNP Paribas and Nordea.
Antitrust authorities are still not persuaded
"Visa is the perfect partner for the next leg of Tink's journey and we are incredibly excited to see what this will bring for our employees, customers and for the future of financial services," said Daniel Kjellén.
Open banking, which is based on the PSD-2 directive, has been made possible by an EU directive since September 2019 which states that banks must enable access to registered third-party providers after their customers have given their consent. On the basis of account data, for example, startups can then build new apps that, for example, analyze the user's financial situation (and many other things).
European antitrust authorities have yet to approve the mega-deal as Visa has already tried to take over a fintech in the API data area. However, the antitrust authorities prevented the $5.3 billion acqisition of San Francisco-based PlaidSan Francisco. The US Department of Justice was concerned that the merger would stifle competition in the fintech space. Now Visa is trying to strike in Europe.