Corporate Innovation
Visa Innovation Program seeks SEE's next cohort of bright fintech startups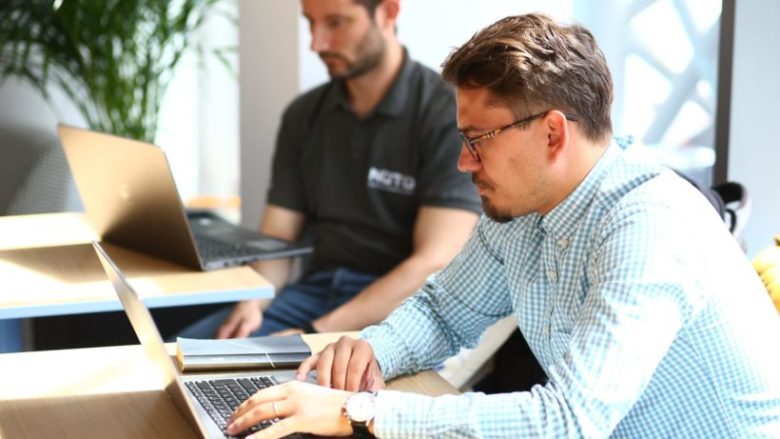 For the third year in a row, Visa Innovation Program is looking for the brightest fintech startups in SEE. Candidates to join the six-month startup accelerator have time until April 15th to apply. By joining the program, they will have access to opportunities to scale, supercharge their value propositions and engage with some of the leading financial institutions in Bulgaria, Greece, and Turkey.
Challenges seeking soluitons
This year, the Visa Innovation Program, powered by Eleven in Bulgaria, Crowd Policy in Greece and Cyprus, and Hackquarters in Turkey, is focused on addressing the challenges posed by the COVID-19 pandemic. The organizers are looking for promising fintech solutions in four areas:
Empowering SMEs – startups that speed up the post-COVID-19 recovery of small and medium-sized enterprises with digital solutions;
Unlocking new payment flows – startups with solutions that move cash-intensive payments on the card rails;
Designing next-gen payments experience – startups that introduce new types of payment experiences and infrastructure for the post-pandemic world;
Building smart cities – solutions that help governments in embracing payment as part of their digital city experience design efforts.
Who can apply
+++Rewards, Expenses, Scoring & Co: The Six Disrupters In The First Fintech Corporate Accelerator In Bulgaria+++
Eligible teams should have a completed proof of concept for one of the proposed challenges or a market-ready solution.
The Visa Innovation Program is designed for early-stage fintech companies with a potential for market traction, live products, and solutions geared towards the global payment market. Throughout the six months of the program, Visa and its partners support entrepreneurs through mentorship, access to Visa's APIs through the Visa Developer Platform, and providing global partner and client network exposure to selected fintech.
The main cycle covers three months in-person engagements, tailored to each startup's needs and challenges, followed by another three months of operational and proof-of-concept support. It ends with a market entry stage, where startups are introduced to investors and Visa business partners to explore opportunities for pilot and for commercial deals.
Second cohort traction
Five companies building different solutions for different markets were selected for the second cohort of the Visa Innovation Program last year. From buying insurance policies while sitting on the couch, to exchanging emails with a polite bot, paying with QR codes and face recognition (without a smartphone!), and purchasing a new laptop and paying for it later – the second season offered a diverse portfolio. What united all startups in it was their customer-facing products building the future of retail, accelerating banking transformation, and enhancing customer experience.
+++Pay With Face, Insurance Via Smartphone & More: The Five Fintech Disruptors In The New Visa Corporate Acceleration Program In Bulgaria+++
Program results in numbers
In its previous two editions, the Visa Innovation Program supported 11 fintech startups that have raised collectively EUR 5.6 million. It  implemented a total of seven PoC's and pilots with Visa, banking and non-banking institutions with another four in the pipeline. As part of the program, participants  attended 300+mentor hours with Visa, Eleven and fintech luminaries, 55+ strategic meetings with banks, fintech executives, investors and Visa, and 30 design sprints and discovery sessions on various topics.