fintech
Visa Innovation Program Opens Applications For Fintech Startups And This Time It Features Potential Funding From Eleven Ventures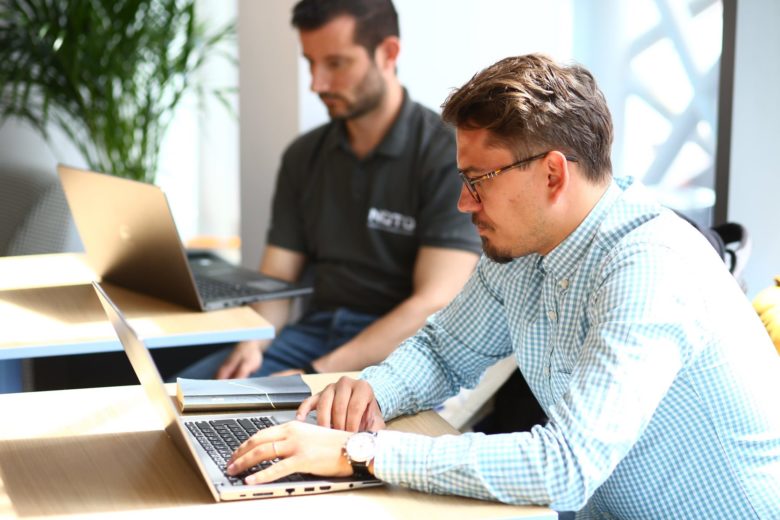 For the second year in a row, the Visa Innovation Program, facilitated by Eleven Ventures, is opening an application window and looking for fintech startups from Bulgaria and the CEE region. The goal: mutual benefit for corporates in the financial sector, with whom digital payment company Visa partners, and fast-tracked pilots and commercialization for startups. 
This year the Visa Innovation Program in Bulgaria features four areas addressing real-life pain points for consumers, small businesses, and financial institutions. Future of retail, banking transformation, customer experience, and social change are the four domains, in which Eleven and Visa are scouting for fintech disrupters. 
In this edition of the corporate acceleration program, Eleven, alongside mentoring and facilitation, will offer also financial support. "This year we will also remain open to investment opportunities, allocating funds – €100K convertible note – for the most promising fintech companies,'' says Daniel Tomov, partner at the fund. And this is not the only difference to the first edition of the program – in 2020 the partners want to put more focus on women in fintech too. "We believe in the power of diverse teams and encourage more female talent to explore how we can innovate together'', said Sevdalina Vassileva, General Manager Visa, Bulgaria, Greece, and Cyprus. 
Strong focus on pilots and commercialization
"In a young ecosystem, such as ours, startups need a few crucial components – capital, clients, the right mentors, and contact network outside Bulgaria, so they can validate products and grow fast. Financial institutions, on the other hand, want access to emerging fintech innovation to ensure competitive advantage, reduce costs, or streamline processes," explains Tomov the value proposition of the program. 
Visa Innovation Program is designed for early-stage fintech companies with a potential for market traction, live products, and solutions geared towards the global payment market. Throughout the six months of the program, Visa and Eleven Ventures support entrepreneurs through mentorship, access to Visa's APIs through the Visa Developer Platform, and providing global partner and client network exposure to selected fintech. "If banks and financial institutions are not your target customer or partner, you shouldn't be in the program in the first place," clarifies Kalina Konstantinova from LogSentinel, one of the participants in the first season. 
The main cycle covers three months in-person engagements, tailored to each startup's needs and challenges, followed by another three months of operational and proof-of-concept support by the Eleven Ventures Design Studio and Visa global experts. It ends with a market entry stage, where startups are introduced to investors and Visa business partners to explore opportunities for pilot and for commercial deals. 
The deadline for applications is the 15th of March and the program will formally start in summer. Visa Innovation program is not equity-based, but this season features an opportunity for investment from Eleven Ventures. 
Traction from the first cohort
Six companies building different solutions for different markets were selected for the pilot cohort of Visa Innovation Program last year. From cashback, expenses management, and credit scoring to fraud detection and management, the first season featured a diverse portfolio (see the complete list). What came out of it? Four successful PоCs (proof-of-concept) and pilots with corporate clients, and €2.6M in collectively raised capital by the startups part of the cohort. 
"With one of the companies we managed to reach a PoC in three months, which is a tremendous result. With some of the other companies the validation came in four-five months," explains Daniel Tomov. As a comparison, usually without a facilitating partner, reaching a PoC and pilot may take over a year.
"Oftentimes it does take a lot longer because as a startup you don't necessarily have the gained trust and reputation like other banking industry vendors," explains Ivan Stefanov, CEO of Noto, one of the companies in the first cohort that specializes in fraud management. For his company, the Visa Innovation Program brought one PoC, access to many potential clients from Bulgaria and the region, and a "significant cost and effort reduction". "We'd have anyway gone after the same clients, yet it would have cost us much more efforts, time, and most probably the results wouldn't have been as good," he concludes.  "Few alternatives can give you such fast access to the precise teams in as many target customers at the same time," Kalina Konstantinova is convinced. 
 +++ Corporate innovation in Bulgaria: our dedicated section following the first local corporate acceleration attempts +++
Q&A
Honestly & practically about corporate innovation with Eleven Ventures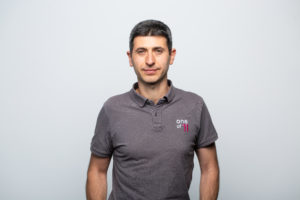 Trending Topics: What are the areas most in need of work and facilitation?
Daniel Tomov: The main challenge is that the two sides – the corporates and the startups – are still learning how to work with each other. This is both cultural but also a formal issue. Most corporations do not have a model and process in place to introduce a startup company into their structures, make quick validation from their teams, evaluate the benefits, and then decide how and if they would like to move forward. 
This is the area where the most work needs to be done – raise the level of tolerance for companies that are not traditional vendors of financial institutions and give them a chance to show what they are capable of. 
How much does it take to get to PoC on average and how much does such a program accelerate the process? 
Within the program, we were able to reach PoC in 3 months of actively working with a bank and fintech startup, which is a great result. We were able to do the other three validations with other companies within 4-5 months. But it all depends on how well the company's product solves a specific problem. It took almost a year for one of the participating companies to create a product, raise financing and gain customers before it could pivot its product for another buyer persona – in this case a bank part of Visa's network.
Have you noticed any priority areas for banks? And are there certain units within the bank that are more open to working with startups?
The focus of most financial institutions when it comes to innovation is, on the one hand, on areas directly influenced by regulations and compliance (e.g. PSD2, GDPR, etc.), but also on digital transformation in the broader sense. They are definitely more inclined to innovate in areas where there is a direct interaction with the customer and the improvement can be felt almost instantly than in the optimization of back-office operations or security. This is not a surprise to us as most organizations want to be primarily customer-oriented.  
The positive shift we've been observing recently is that the mandate of innovation teams in financial institutions is getting stronger, respectively – they are looking for more opportunities to demonstrate the real application of new technologies in business processes.