Career Events Moving Online: VMware's Talent Jar Presents Opportunities For Engineers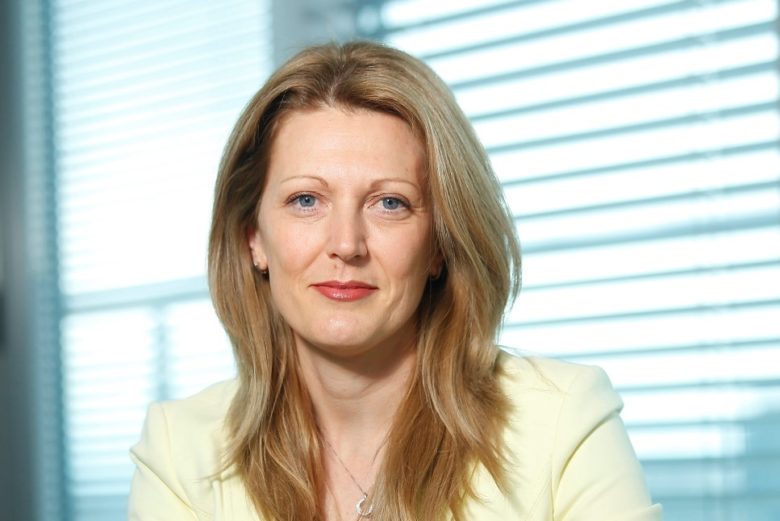 Despite the need to quickly move its hiring process entirely online, the local operations of VMware continue to expand in Sofia – the team here is expected to grow from the current 1100 to over 2500 employees in the next years. 
The R&D site of VMware in Sofia was established back in 2007 and since then it has become VMware's largest R&D center in EMEA. Over the years, the Bulgarian office has also transformed from a purely engineering facility to a multifunctional hub that besides developing products is also generating revenue with Professional Services, and has added Business Operations and many other teams to the mix.
The ambitious plan to continue growing has not changed even in the currently changing times, yet the approach to find the right people to boost this development has. The company is hosting a virtual career evening to give prospective candidates an insight into what it is like to work at one of the fastest-evolving tech organizations in Bulgaria.
IT people looking for their next professional challenge can already sign up and get the opportunity to meet both VMware engineers and recruiters – the event is scheduled for June 4th from 5:30 to 7:00 pm. During live sessions, visitors will not only get to know VMware's culture and product portfolio but also have any hiring and work-related questions answered.
A couple of VMware leaders will share their perspectives about working at the company too:  Diana Stefanova, Vice President of Global Site Strategy and Dimitar Kostov, R&D Director.
Diversity Of Technology Opportunities
Different software engineers have different motivations to enjoy their job but one can't argue with that there is something for almost everyone at VMware – from startup-style projects through such focused on the latest technology trends in distributed systems or machine learning to products on which many important organizations in the world rely.
The Bulgarian office has built expertise in five main areas and a number of teams are working on innovations in each of these segments.
       

Modern Apps

:  Allowing customers to build and run new cloud-native apps across any cloud.

       

Multi-Cloud Operations

: Giving users visibility and control over-complicated IT environments deployed in multiple clouds.

       

Intrinsic Security:

Helping enterprises prevent data breaches and lower attack exposure.

       

Virtual Cloud Network

: Connecting apps and data across private, public, and edge/branch clouds with a scale-out approach.

       

Digital Workspace:

Making it easy for employees to work remotely on any device and without compromising security.
At the virtual expo on June 4th, a total of 12 business units will be represented – all of them open to dive into discussions about technical topics, open roles at VMware Bulgaria, and career development opportunities.
Fostering Innovation & Entrepreneurship In The Workplace
Besides the technological and practical aspects of working at VMware, programmers can use the evening to explore the different internal practices that make the company a place of continuous learning and constant innovation.
For starters, a number of initiatives are designed to enable the generation of creative ideas. One option is RADIO, an internal 3-day long technical conference that gathers VMware engineers from all over the world. Together they exchange insights on R&D projects, discuss innovative concepts, and get to meet new and different ways of thinking.
In addition, everyone at VMware receives a budget that can be used for enrollment in an upskilling course or a visit to another conference of their choice, again the goal is people to have the opportunity to be exposed to new technologies and ideas.
There are also options for employees to take between 2 weeks and 3 months and pursue projects outside of regular work – this helps team members get a fresh perspective of what's happening within the company.
Then, once an innovative employee idea shows promise, VMware can boost its development in a number of ways – for example, there are processes implemented to allow great concepts to get additional funding.
Using Technology For Social Good
During the event, IT professionals will also learn more about the VMware Foundation – which provides a platform to amplify the contributions of VMware people to their causes of choice. As one part of this, VMware matches employees' charitable donations of up to $3,141 annually. In light of the current situation related to COVID-19, VMware has doubled this to $6, 238 for 2020. Moreover, the program gives employees 40 hours of working time to support a cause.
Initiatives are often oriented to assistance in the digital transformation of nonprofits and schools but with the coronavirus outbreak, the Foundation has put efforts in a variety of activities – for example, fundraising for protective gear or delivering meals to elderly citizens.
Overall, a big part of VMware's culture is based on the desire to drive a positive impact in the world and the development of communities around sustainability as well as diversity and inclusion.
These topics will be also covered during the company's Force For Good session on Thursday night – where guests can learn about VMware's programs and initiatives, which focus on environment protection, empowerment of multicultural talent, and transformative products that create long-term net positive value for customers and partners.
Interested in joining the Talent Jar event: register here
Or 
Explore Open Positions at VMware Bulgaria here