guide + voting
Which Are the Hottest Blockchain Startups in Bulgaria?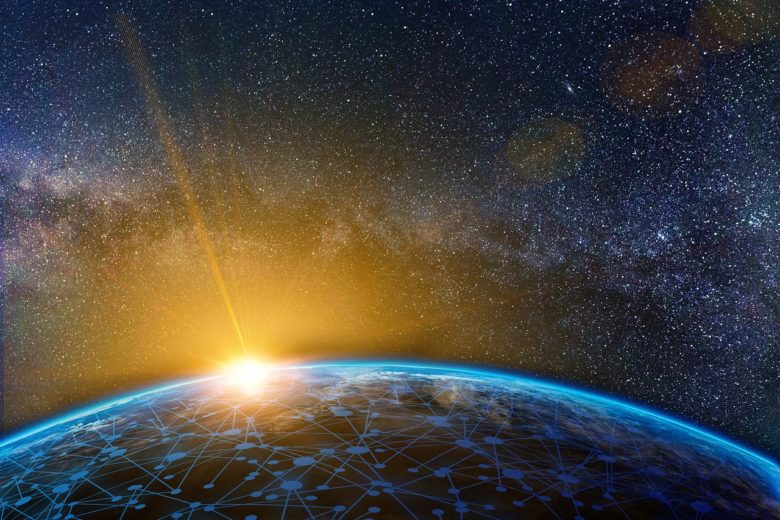 Bulgaria and local dev community haven't been too vocal about this, but it seems that the country has an important stake in the global blockchain ecosystem. With a growing community around the technology (not the fading crypto enthusiasm), the global acceleration program of platform Aeternity for blockchain startups and the investment company Belayer based in Sofia, a Balkan Blockchain Association seem to be well positioned on the map.
Currently, there are around 30 companies in Bulgaria, both service and product-oriented ones, which leverage blockchain technology in an attempt to develop viable products that serve real business needs. "The majority of blockchain companies right now are part of the transition from a centralized to a decentralized economy. A lot of them are still using decentralized components to solve problems but still have a centralized point of strategic decision-making. The most interesting projects are the ones that change the whole paradigm and really manage to confirm the viability and sustainability of decentralized models of governance and operation. This will not happen overnight.", Vladislav Dramaliev from aetertnity, told us.  Currently, there are around 30 companies in Bulgaria, both service and product, which leverage the blockchain tech in one way or another, in attempt to develop viable products that serve real business needs.
Here's the list of the scalable product projects that might have found a way to utilize the technology to solve problems, instead of finding the problem for the blockchain solution. We've mostly looked at products beyond the crypto bubble. You can find below what is each of them doing.
Colibra
Colibra aims to change the way insurance industry operates and make it more fair and transparent. The company aims to put the decision making process of whether a claim will be accepted or denied on a decentralized system. The system would randomly decide who of the claim handlers would review which claim and save the activity on the blockchain so that the whole process is transparent. Transparency seems to be only the one side of the equation. According to the founders, the immediate execution of decisions and the way it is done is far more interesting. Delayed claim payments are another major problem in the insurance sector so Colibra tries to fix that through smart contracts. The company has recently raised €250K from local fund Eleven Ventures to further develop its product.
Evedo
This new platform aims to be the one stop shop for all participants – from musicians, to sponsors, to venues etc., involved in event organization processes and provide them with an easier way to find each other and collaborate. In the same time, Evedo aims to cut off middlemen and eliminate the secondary market for tickets. The platform is based on blockchain and it uses smart contracts to guarantee transparency of the processes and more security for transactions. Evedo is about to launch an alpha version of the platform and  has managed to attract advisors from Millennium Films, the company behind Hellboy. Evedo's team will be working from Thailand during the next months where they will finish the deal for investment and partnership for their platform
Evrotrust
In 2017, the Bulgarian startup Evrotrust has launched a new generation solution for remote identification, remote issuing of qualified certificates and remote signing with qualified signature via smartphone. The company uses face recognition technology and verifications with different state registers to confirm the identity of the person issuing e-signature. The solution has the potential to make possible mass use of user friendly and cost effective remote services for identification, signing and secure delivery of messages in the areas of banking, insurance, telecoms, e-commerce, as well as for e-government purposes. The company has put a lot of effort on building security on highest level and everything going through the system is stored on blockchain. Evrotrust won the Raiffeisen acceleration program Elevator Lab in Bulgaria last year and has integrated its solution with several banks, telecom providers and governmental institutions.
InChainZ
We stumbled across an interesting case of using blockchain – a marketplace for contacts. InChainz, which is currently selling tokens, promises to help users benefit from their own contact bases by trading them to people that are seeking for clients or partners. Users trade through utility tokens within the platform and every transaction is through a smart contract. This according to the company makes it all secure and transparent. In case there are no regulation and ethical burdens, which we're not sure of, the project has the potential to finally monetize the process of endless introductions.  
Jarvis
Jarvis is a French-Bulgarian company, which is building a blockchain-enhanced ecosystem to change the way people are managing their money, trading and investing.  Leveraging from open APIs and DLT, Jarvis technology transforms financial markets, services, and products in plug-n-play extensions of users wallets. From their wallet, users manage fiat and digital assets, trade on a wide array of financial markets and products, and access thousands of partners Apps and DApps that greatly enhance Jarvis offering. The company claims it allows users to build their own decentralized financial hub using the Jarvis Exchange Framework. This framework, according to the company, allows managing assets in a hybrid way – both centralized and decentralized. In other words to access fiat, crypto, stocks, Forex and a wide range of DApps and assets can be utilized as a medium of exchange, payment or collateral and could also be lent or borrowed.
LogSentinel
LogSentinel company develops information security solutions – the fraud detection and notifications system. The blockchain layer eliminates the chance for anyone to delete logs and harm a system.  With as little as 100K of initial angel investment LogSentinel launched a platform that monitors and audits all logs of a system that it's integrated with. So far the solution is used by the Bulgarian e-government agency, several other local register systems, a system operated by the Global Entrepreneurship Monitor (GEM) and one UK hospitality platform. The company is now integrating with Raiffeisen Bulgaria's core banking system. LogSentinel has recently introduced a new product – cloud-based datastore that encrypts data per-record.
LockTrip
Locktrip is a blockchain-powered marketplace, where hoteliers and property owners can rent their property globally, collect money and manage bookings without paying any commissions to middlemen. The company claims there are already 100K hotels and 1.5K vacation rentals that could be booked through it at up to 20% lower prices. The transactions on LockTrip are based on Ethereum smart contracts. In 2017 the company, which was then known as LockChain raised $4.1M via ICO, Icodrops.com shows.
Mimirium Network
Mimirium is an early stage Bulgarian blockchain company that aims to collect users' information and to store it securely on their devices. This way the startup is willing to prevent large companies from collecting and selling the data of their users. In its core, the product is a distributed network database, which can be used to extract aggregated anonymous information. Participants earn rewards in the form of cryptocurrency. The company has recently won a prize at the Dubai GITEX Future Stars.
Noble Hire
Noble Hire is a marketplace that brings together advanced company profiling, professional communities, and referrals and has raised €250K to experiment with the concept. Similar to other job marketplaces Noble's service is free for everyone, up until a certain moment. The model is pay-per-hire. In other words as soon as a company hires someone a sum equivalent to two monthly gross wages of the new employee is automatically blocked from the employers account and stored for three months. The blockchain technology prevents referrers from recommending the same candidate every time the three months in a company are over.
Open Source University
With over 800 universities, offering online courses and over 80M students taking advantage of this new way of learning, a need to verify skills and certificates arises. This is the hypothesis that Open Source University is built on. The company develops a blockchain platform that allows academia to verify certificates so businesses know whom they are actually hiring. Open Source University profits from university courses featured on their platform and companies that pay to have access to their data.
Questups
Questups is a newly founded venture that has developed a methodology to help startups identify weaknesses and strengths, and find mentors to fill the gaps. The whole methodology seems very interesting but has less to do with blockchain. However, as the exchange of knowledge and know how between startups and mentors is a paid service, it all happens on the blockchain. There are two reasons for that – on the one hand, every transaction is recorded so it's easy to track who's performing well. It simply helps both startups and mentors, navigate through the system and know who is credible or not. Questups has one more interesting feature on the roadmap – white lists. Based on the logic of token curated registries this would allow decentralized voting and decision making on whether a mentor or a company fits in or not.   
ReCheck
ReCheck was started by the blockchain enthusiast Emiliyan Enev with the idea to offer protection to different goods and documents. The core product allows businesses to register items on blockchain via user-friendly interface and provide their own clients with assurance of the authenticity of the products or documents. The company has partnered with different businesses such as construction material producers, food producers and an e-motorbike maker. ReCheck has recently launched a service that allows e-signing of documents via mobile app, which might become their core product.
Reloyalty
Тhe story of the Bulgarian fintech startup Reloyalty and its founder Ivo Vassilev goеs back to 2015 when the company was founded with the idea to run a loyalty system with cryptocurrencies. Soon after that, Reloyalty cut off the crypto hype and is now a loyalty platform that enables customers to earn back 10-20% of their monthly spent straight in the bank card they already use by visiting the merchants they already visit. It all happens automatically through smart contracts. Тhe team of nine is aiming to build an interconnected citywide loyalty platform for every city in Europe, starting with London in partnership with some of the most innovative UK banks.
TokenGet
Founded in 2017 in Sofia, TokenGet is one of the biggest initial coin offering (ICO) platforms globally. The company that prefers to stay under the radar has assisted over 50 companies to launch their ICOs and to raise close to $1 billion through the software. As the ICOs' days are counted, TokenGet is now pivoting towards Secure Token Offerings (STOs). The company uses blockchain not only for crypto transfers, but has also automated bounties for campaign supporters and referrers.  
Tradex Social
Tradex Social is another model build on the cryptocurrencies hype. It came out of the Aeternity Ventures accelerator program with the promise to make crypto mining more user friendly and decentralized crypto exchange while also adding a social layer. In practice it would mean – on the one hand, anyone could mine cryptocurrencies on any smart device and on the other hand copy the strategies of successful traders when exchanging them. The concept seems to be beginner friendly, but we don't have any observations on how and whether it would work properly.
WeiDex
WeiDex is a company formed around crypto exchanges that aims to really change the way crypto currencies are traded by decentralizing the process. WeiDex is a fully featured decentralized exchange aiming to keep assets of traders save and secure. The main idea behind the platform is to remove the third party intermediaries so that decentralized exchanges don't require any personal information such as names, addresses, and other private information. The company has recently secured an investment of €100K from Aethernity Ventures.
Wetonomy
Wetonomy is one of the projects of Comrade Cooperative. It's a tool that could transform any company into a decentralized autonomous organization (DAO) – a structure that allows decentralized decision making in companies and incentivizes employees to work more efficient towards company's goals. Simply explained – the wetonomy (a DAO part of the Wetonomy network) could create debt called high-risk automated debt and to distribute it to its contributors – founders, employees, freelancers, investors. Once the company starts generating revenue they get rewarded based on this debt – the wetonomy buys it back. The system is based on Ethereum smart contracts. There is one more thing that makes this project so interesting – the founder Todor Kolev is about to close a private investment fund called Cyrillic that would back Bulgarian DAOs and already has €8M in term sheet.
15toGo
*the company has recently pivoted and is not based on blockchain anymore (update 19.2.2019)
This is blockchain-based platform that targets travelling millennials. Based on the hypothesis that this generation prefers to travel with people they like, 15togo provides a Tinder-similar platform for travelers. In addition, the social platform also offers the opportunity to choose already organized trips and split the costs with other customers. The startup has found a way to cut off the intermediary and travel agents and it gets a commission from any transaction within 15togo. The company was backed by Bulgarian angel investors Vassil Terziev and Hristo Hristov in 2018.
Lists are never complete and we encourage you to nominate other cool companies so we can continuously update the list of startups to be proud of. Send us suggestions at office@trendingtopics.bg