#bg2050
Why Is The Startup Association Looking For Bulgaria's Next Big Goal And How Can Scrum Help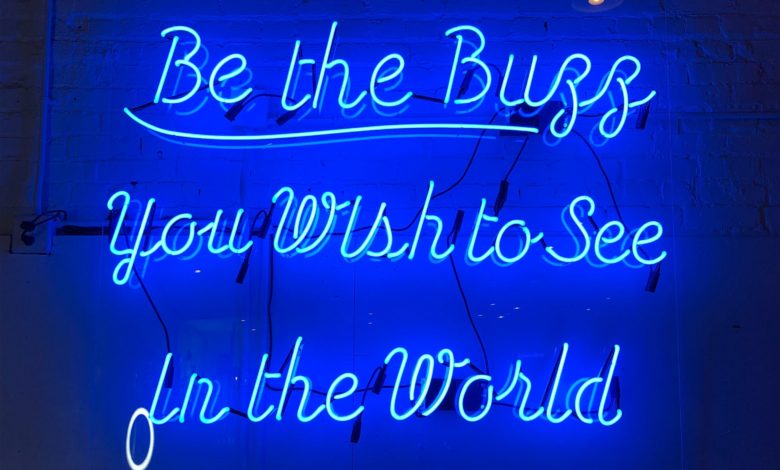 Recently the Bulgarian Startup Association BESCO started an initiative aiming to collect as many as possible points of view about the next big goal of Bulgaria – #BG2050. The board of the association asks one simple question and asks entrepreneurs, activists, politicians, and basically everyone with an opinion to share it. You can do it here too. But why are we telling you all this? Ever since the initiative was started we wonder – why is a startup association doing that and what's its role in such processes, and even if they manage to identify a big goal – what are they planning to do with it? 
We are talking to Ivan Vassilev, a board member at BESCO, about the initiative and the potential outcomes: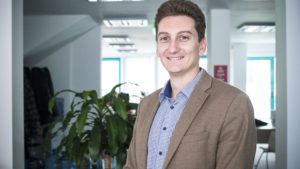 Trending Topics: Why is BESCO taking the initiative to identify Bulgaria's next big goal? What is the role of a startup association in this process?
Ivan Vassilev: We believe that a national goal, recognized by most people is something that can unite us. We believe that any policy that is proposed and imposed in the country should lead to a greater goal. As we are now entering a new decade we can take a look at what we have achieved in the last 30 years and be bolder in our dreams about what we can achieve in the next 30. We, as a startup association, are always striving to offer policies, which concern a wider range of topics – we do not want to change laws piece by piece. We are looking forward to the future, so we are starting a dialogue about what we can achieve as a society and what can unite our efforts for a better future? 
A lot of things are happening, both in the private and public sectors, but there is no answer to the question – Why? Why do we want to attract Bulgarians from abroad? So they would work in the outsourcing sector or for something else? Why do we develop a certain strategy? What do we want to reach? At the moment, everyone seems to be setting goals only for their own company, and we don't have a common vision about the steps we all are making.
Should the next big goal be necessarily related to the technology sector? Why?
Technology is always a means to meet the challenges of the road. As my colleague, Todor Kolev says, technology enables us to do more with less. So, the next big goal does not have to be directly tied to a specific technology, but definitely the achievement of a significant goal in the future cannot be reached without the proper usage and development of technologies. 
+++ Todor Kolev: Wetonomy and how decentralized autonomous organizations change the game +++
In your opinion, what are the directions in which people should be thinking? 
If we talk about technology development in the next 5-10 years, we will surely witness a more serious transformation of multiple sectors due to the entry of artificial intelligence and automation of many processes, not only in mechanical tasks but also in those that are more mental. We need to start planning now what will happen to the Bulgarian economy when many of the so-called outsourcing industries and professions will be replaced by automated processes. What will all these people, who are now a kind of middle class in the country, most of them with salaries between 2-5 thousand BGN, do? The answer here is certainly not easy and I can hardly give a clear solution at this point. However, lifelong learning and constant upgrading and refinement of skills remain the answer to many questions. 
What is bound to happen in the next 30 years that has not happened in the last 30?
I really like one principle of the software development process part of the Agile & Scrum process, namely, retrospective meetings. All key people are involved in the project, and everyone shares what they think has gone well, what has not been so successful and suggests something that needs to be improved in the future. 
If we take this approach both in the public sector and in general as a society, if honestly, everyone is aware of what has been good, what we have not been able to do as a society in the last 30 years and think about how to improve it in the next 30 years, then I am very convinced that we will take a step in the right direction. 
We need to introduce clear and traceable processes at all levels in public life, starting with public administration. That way, the solution to a problem will not depend on the mood of a particular person and everything will work like a well-oiled machine. 
In your opinion, which is the number one priority for the development of Bulgaria in order to become a high value-added economy? And what practically has to happen to be like this? What's preventing it now?
The already mythologized "education – science – business" link. In theory, if we build a working link between these units, we should begin the transformation of our economy. The truth, in my opinion, is that in order to transform our economy and base it on high value-added products, we have to accept that we are all part of a society that has a common goal of development, and everyone needs to be more open to it, what's going on around him or her, and also being a little bolder and more entrepreneurial. To overcome our ego and look around us. There are many opportunities. We have great scientific discoveries that, in some cases, are locked in a drawer at the Bulgarian Academy of Science or at universities. ProViotic is a great example of this – an entrepreneur who graduated abroad, came back and developed a marketable product – probiotic with lactobacillus bulgaricus together with scientists. This product is now sold all over the world.
At the same time, we have a large number of entrepreneurs who, instead of stepping on already proven scientific discoveries and developing them, seek to create yet another marketplace… Promoting our scientific findings and putting them into practice is certainly a step towards a high value-added economy. 
What are your first impressions and expectations of the initiative?
We find a lot of support, which is encouraging. We have sent formal letters to the President of the National Assembly, the chairman of parliamentary groups, the prime minister and members of the Council of Ministers, as well as to the President. We expect them, as people who are at the head of the state and represent a large number of voters, to say what big goals they set for Bulgaria. We have, of course, also sent letters to all our contacts and are already receiving their replies. By the end of February, we will gather as many people as possible to answer the question – What will be the next big goal for Bulgaria? Every opinion is important and valuable.  
So far, quite a few people have answered, but many of their answers contain rather the means like "improvement of education" or "digitalization", but not the purpose. You see, digitalization and improvements in the educational system are processes that need to happen in order to achieve a certain goal. But what is this goal? That's the answer we are looking for.
You meet entrepreneurs every day. What keeps them up at night, besides the development of their own business?
Entrepreneurs do not remain indifferent to what is happening in the country. On the contrary, they are active and trying to bring about a positive change in our society. Lately, we have witnessed a lot of absurdities in the public sector. Regulation 18, the regulations for short-term rental platforms are just the tip of the iceberg. Every day a new crisis comes to the surface – lack of water and clean air, burning of garbage, nationalization of businesses and whatnot. For an entrepreneur, it is important that the environment in which his business is developed is good and predictable. Unfortunately, Bulgaria, as a country, is currently moving away from these indicators. In order to keep our entrepreneurs here, but also to think about attracting entrepreneurs from other countries and making Bulgaria one of the best places to start and develop innovative business, it certainly requires a radical change in the attitude of the state towards business and policies to promote innovative business. 
What are you planning to do with these ideas ones you collect them?
Honestly, we don't quite know. The first purpose of this whole initiative is to make people think about the important stuff. Of course, we'll put together recommendations and make sure they reach the government and political figures who have the mandate to give directions. Our role as BESCO is to be a bridge between entrepreneurs, the public administration, and the state.