Ecosystem
Wirecard: Is The Fintech Party Over And What Could Be The Effects In SEE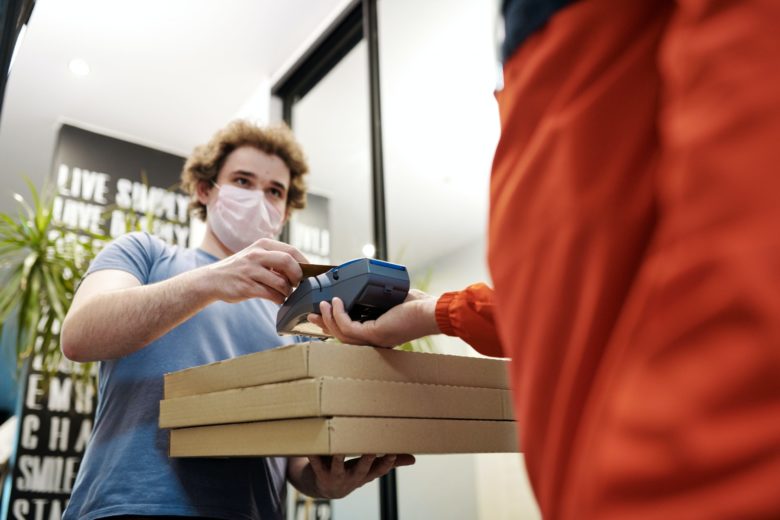 In 2014 Facebook's founder Mark Zuckerberg changed his motto "Move Fast and Build Things" for "Move Fast With Stable Infra". Now, with the recent events around the German card issuer Wirecard and its insolvency, many European founders of fintech companies wish to have this slogan on the office wall. 
In the course of the Wirecard insolvency procedure, the lights went out for many (around 70) European and Asian startups who have chosen a Wirecard subsidiary to issue Visa and Mastercard cards to customers. For years, fintech enablers a.k.a companies like Wirecard that deal with card issuing were a key component of the sector growth allowing fintech startups to focus on the experience of the consumers. But now, especially after the UK subsidiary of Wirecard has also been suspended on June 26th, the concerns about the next steps in the booming fintech sector are growing.
"Your Holvi Mastercard is temporarily suspended due to recent events in connection with the insolvency of Wirecard AG. We're now actively working on a solution to restore card usage as soon as possible," says the Finnish banking service for freelancers and the self-employed at Holvi. "Payments and withdrawals with the Mastercard are currently not possible." Sending invoices and making transfers are not affected.
"After announcing our seed round […] on the day of widespread lockdowns across Europe, we followed by an announcement of a new partnership program with Wirecard two days before their final ride. I am happy to share that we continue to serve our customers without major disruptions, and we are providing an alternative setup for those affected by the major shutdown with our long-term partners at Paynetics," writes Hristo Borisov, the CEO of Bulgarian expense management startup Payhawk, who had just begun onboarding clients and managed to mitigate the situation quickly. 
The problem is in the UK
What happened? On Friday June 26, the UK's Financial Conduct Authority (FCA) temporarily suspended the UK Wirecard Card Solutions Limited's (WDCS) license to perform card payments and other regulated activities. WDCS issues Mastercard and Visa cards for third-party providers such as Holvi and Payhawk. The suspension is following insolvency filings by its German parent company. 
The Asian crypto startups TenX and Crypto.com also received warnings. Until further notice, the Visa cards issued to customers cannot be used. "Unfortunately, our customers will not be able to use their cards or buy Bitcoin with a credit card or debit card as a payment method via the app," says TenX, for example. 
Curve, Payhawk: Lucky in a misfortunate situation
Some fintechs however were lucky in the misfortune situation. The UK-based Curve, for instance, a company that has developed an "over-the-top banking platform" that allows customers to consolidate all of their cards into a single one, was anyway planning to migrate away from Wirecard and had started preparations. Curve's customers were also informed about failures at the weekend, and the all-clear has now been given again. During the day (Monday) the cards are supposed to work properly again. Even at Revolut, which worked with Wirecard, there shouldn't be any problems because they would have changed providers.
For Bulgarian expense management startup Payhawk, the situation is also a challenge as Wirecard's insolvency comes just two weeks after a partnership with the company to issue its Visa cards was announced. Luckily, the startup has a direct partnership also with Visa and with another Bulgarian fintech-enabler Paynetic for Mastercard, so its activity was not disrupted. Not least, Payhawk had only just started onboarding customers through Wirecard so their clients are not really affected. Indeed, the partnership with Wirecard should have started much earlier this year, which would have meant that more of Payhawk's customers would have experienced difficulties now. Luckily the technical integration took longer. Now Payhawk is examining other scenarios and expects to be able to issue Visa cards again soon.
The matter is also unpleasant for the customers of boon.Planet, an in-house product of Wirecard, which is reminiscent of other Challenger banks such as the N26. "Unfortunately, we have to inform you that your boon.Card and all related transactions, including sending and receiving money, are currently not working," says a letter to customers. How things will go with the Wirecard subsidiary, in general, is still in the stars.
Fresh talent on the market
It is currently very uncertain how things will go with Wirecard. According to insiders, Mastercard and Visa are currently reviewing how they will deal further with the case. While the board of the German company believes that the company can be restructured, and the UK subsidiary may be bought by a more stable player in the space, many observers assume that there is nothing to be saved. Hundreds of the approximately 5,800 employees worldwide have already started looking for new jobs.
Currently, there's even a #BeyondWirecard campaign on Linkedin. In an online spreadsheet, Wirecard employees can register in order to be found by HR departments or founders of fintech companies. With over 400 registered employees, and close to 100 companies including Bitpanda, Bluecode, N26, Ready2Order, Revolut, TransferWise, Trade Republic, or Monzo, the campaign starts to get traction. We reviewed the list and saw a lot of business talent which could be great news also for SEE fintech and generally tech companies who traditionally experience business talent shortage.