Events
WomenTech Sofia: The Newest Initiative To Connect Female Tech Talent With Diversity-Focused Companies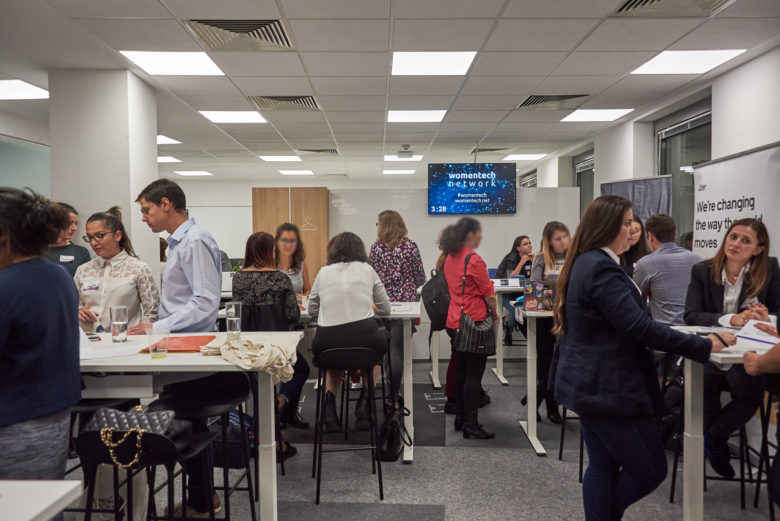 According to a Eurostat study, Bulgaria has a higher percentage of women employed in the tech industry than any other EU member state – 31.2%. On a comparative basis, this statistic is a positive sign but also shows that even from its leadership position our country has plenty of work when it comes to true gender diversity. The question is: what can be done about it? Anna and Ivo Radulovski have been trying to find the answer(s) for a few years now. Starting nearly three years ago with Coding Girls, an international community that aims to increase the number of young women in technology through events, workshops, and courses, the Luxembourg-based family recently launched a slightly different project – WomenTech Network. This new initiative focuses on invite-only events and speed networking to get female engineers, data scientists, and product managers in touch with the right opportunities in tech companies. 
"The goal of the WomenTech Network for 2020 is to spread the mission of connecting talented and skilled diverse IT professionals with top companies and growing startups that value diversity and inclusion and strive to create the sense of belonging in their companies as well as provide an opportunity for fellow women in tech to connect and grow their network. We are planning to organize events in large European cities," shared  Anna Radulovski, WomenTech's CEO and Founder.
Live in Bulgaria
The WomenTech Network launched its Sofia chapter last night, 12.11.2019, at Financial Times Bulgaria's newly-opened technology office. After a couple of introductory talks from Irma Mentzer, IT Executive at World Bank Group and Kristina Stoitsova, Technical Director at Financial Times, 85 women had the opportunity to meet a number of other technology organizations that are actively recruiting at the moment and also looking for new ways to foster workplace diversity and inclusion – The Coca-Cola Company (its Sofia IT Development Center in particular), Sensata Technologies, Uber, LIDL Digital, i:FAO, VMware, and the European Investment Bank.
"The moment we saw how the participants and companies were engaged in the conversation, we realized the event was a success. We received a lot of positive feedback from both, the participants and the companies. We are planning to have another WomenTech Network event in Sofia in March. The date is to be announced soon and we already have a host, the World Bank," added Radulovski.