femtech
WOOM: The Leading Fertility App Of The Spanish Speaking World Opens Up Office In Bulgaria After An Investment From Brightcap Ventures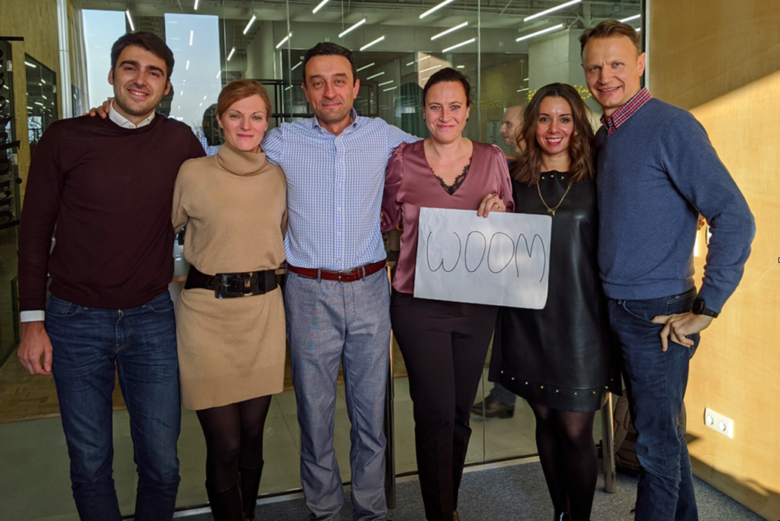 Opposite to what girls are told in their teenage years, conceiving might be much harder and requires more calculations than expected – ovulation, basal temperature, hormone levels, texture of the cervical mucus, stress levels, amount of water drunk, folic acid in the body… And as the average maternal age for first child raises constantly, more factors are added to the picture. A good one-fourth of the couples in Europe and around 17% in Latin America face challenges with neutral conceiving. No wonder 'tech assistants' that track reproductive cycles and algorithms that help women understand the correlation between different factors contributing to their fertility, are gaining momentum. In 2019 women's health startups (femtech) have raised close to $800M, and the market is expected to continue growing exponentially reaching $50B in 2025.
Bulgarian VC BrightCap Ventures also joins the trend with its latest €1M investment in the company founded by ex-Google and eBay executives – Laurence Fontinoy and Clelia Morales, Spanish company WOOM. As a result, the leading fertility app of the Spanish-speaking markets has recently started building a tech team in Sofia. BrightCap leads a €2M investment in WOOM and it is joined by Russian Begin Capital.
Rising Femtech
One of the best established femtech categories are the solutions that support women at different stages of their reproductive cycle. They track menstruation, do cycle prediction, help in preparation for conception, follow pregnancy, and menopause. In the English speaking world, there are three such apps that are particularly popular – the Belarusian Flo, the US Glow, and the German Clue, that so far have raised over $70M of venture capital altogether. With minor differences, the digital solutions in the space do the same – give predictions, share tips & tricks, produce useful content, and build communities around women's health. They usually have subscription models that give customers access to premium features, and some of them also monetize the data by selling it in an anonymized form to medical and pharma companies and fertility clinics. This is also what WOOM is doing – but for the Spanish-speaking market, being a first mover there.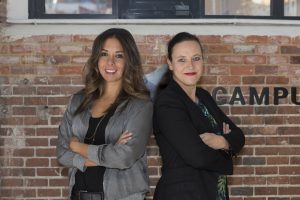 "WOOM attracted us with their two-pronged approach. On one hand, they help women detect and solve their health problems – the B2C aspect. On the other, they provide valuable data and analysis to business customers (pharma and insurance cos., clinics, CROs) to better understand and service those customers – the B2B aspect. WOOM is a first mover in the Spanish-speaking world and we rely on the founders' experience in marketing and building large, vibrant communities," comments Elina Halatcheva, Managing Partner at BrightCap Ventures, who recently led the €2m round of financing. It's great that a Madrid-based company that started at Google for Startups is now moving to Bulgaria to expand their team with data scientists and machine learning and AI engineers. 
Data science for better understanding of reproductive cycles
So, why data science? With 1.6M downloads, 1M active users across 7 main markets, at least 10 metrics per user (ranging from cycle length to hormone tests results and turned into data photos of cervical mucus), 61K reported pregnancies in Spain alone since the official launch in 2016, WOOM has collected over 350M data points of which they have to make sense. The team of 16 led by two co-founders Laurence Fontinoy and Clelia Morales has obviously done a good job with the fertility algorithms, yet there's more in this domain to be explored and more data to be examined.  
Also, the long term vision of the company is to enter all reproductive cycles of women's health – from pregnancy prevention and cycle tracking to menopause. Which means more data, more data points and further development of algorithms. And this is where the team in Sofia enters the game. "BrightCap Ventures will help us accelerate and scale our growth plans, based on innovation and machine learning solutions. Our aim is to continue contributing and generating impact through products based on next-generation algorithms, which will help us multiply the scope of knowledge and understanding of women's health," said Laurence Fontinoy, CEO and co-founder of WOOM.
"We are very excited to welcome WOOM's team to BrightCap's family. We have strong confidence in the founders' expertise in building active communities and solving women's health challenges with a data-driven and customized solution. We are also proud to have attracted a European start-up to build a team in Bulgaria, leveraging the tech talent here," says Halatcheva.