VENTURE CAPITAL
10 years of Speedinvest: More than ten future unicorns in the portfolio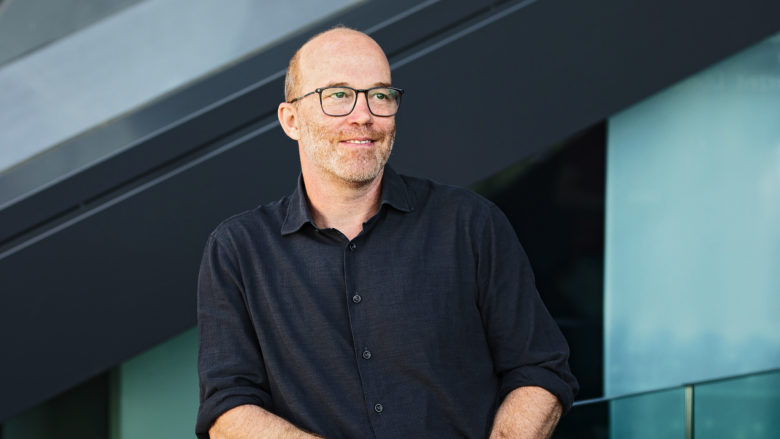 A big anniversary for the Austrian investment industry: The Viennese venture capital company Speedinvest is turning ten years old. From a modest start with €10 million in assets and a small team, the company has blossomed into one of the largest European early-stage investors. The portfolio already includes four Unicorns, Bitpanda and GoStudent from Vienna as well as Wefox and Tier from Berlin. However, this number will increase very soon, announced founder Oliver Holle at an anniversary event on Friday (September 17th).
"Soonicorns" could soon break the billion mark
"We currently have more than ten 'Soonicorns' in our portfolio, ie companies that have a good chance of becoming unicorns themselves soon. More than half of them are based in Austria or Germany, "said Holle.
He gives the Viennese marketing scale-up Adverity particularly good chances of an early valuation of one billion dollars, which only raised a whopping €102 million in a financing round in August. The Carinthian video streaming scale-up Bitmovin is also very promising.
It was a long road to success for Speedinvest.

"When we started in 2011, our idea was considered an experiment and we were repeatedly advised against entering venture capital (VC). Like all good founders, we did it despite the warnings," recalls Holle.
In fact, at ten million euros, the first fund was tiny by today's standards. But growth soon increased massively. The second fund from 2015 already amounted to 91 million euros, in 2019 Speedinvest raised €194 million. Since it was founded, the company has raised a total of €450 million in capital, a huge part of the €680 million that all Austrian VCs have so far achieved together.
Speedinvest is a "pan-European investor"
According to Holle, a major success factor of Speedinvest is that it is a "pan-European investor". In the beginning, the focus was exclusively on Austria, but the portfolio is now much more diversified. In 2019 the company made 101 investments. 16 of these took place in Austria, 22 in Germany, and 63 in the rest of Europe. The return on investment can now also be seen. The funds bring in an annual average of 20% return, according to Holle.
Even if Speedinvest has good reason to celebrate, Holle emphasized that there is still a lot of room for improvement in the Austrian investment and startup scene.
"When it comes to venture capital, we are still far behind in Vienna compared to Berlin and London. There were only four venture capital firms in Vienna in 2011; today they have only grown to six. Meanwhile, there are 112 VCs in Berlin and 656 in London," said the Speedinvest founder.
A lot of room for improvement in the Austrian VC scene
Holle sees some persistent myths in the Austrian investment landscape that are holding back further development. Vienna is not, as many claim, the gateway to Eastern Europe when it comes to young companies.
"It is still difficult for Austrian startups to get employees from abroad due to the amount of bureaucracy. Foreign founders also find it difficult to gain a foothold here. You are much more likely to go to Berlin or London. In addition, we are not as strong as many think when it comes to early financing in a European comparison. We'd have to adjust much more to Series A and even Series B investments to live up to that reputation. "
Less complicated regulation is essential for Holle in order to drive the VC area and thus also the startup scene. For this, the start-up package announced by the government, which is still targeted for autumn, is urgently needed.
"The new company from Austria Limited would be very welcome if it ensured less bureaucracy when setting up the company. The possibility of employee participation is also promising, provided it is not taxed directly. So far, too little has happened on the part of the government, so it is to be hoped that concrete measures will come soon," said Holle.
Another fund planned for 2022
Startups are becoming increasingly important for economic growth, especially because, according to Holle, new, high-quality startups will probably soon emerge from the existing successful companies. Venture capital is essential for new startups to have sustainable success. GoStudent CEO Felix Ohswald also agreed to this at the anniversary event.
"We had basically zero sales in the first three years after the company was founded. Nevertheless, Speedinvest believed in us and invested in us. This was the only way we could get the chance to become a unicorn," said Ohswald.
Christian Hülsewig, the founder of the German gravel startup Schüttflix, which is also part of the Speedinvest portfolio, sees it similarly.
"Too many startups choose the quick exit and then simply disappear into large companies. But if you really want to make lasting changes in your industry and implement your original vision, you have to stay on the ball. But that is only possible with venture capital," explained Hülsewig.
According to Holle, Speedinvest intends to further expand its investments in the early stages of the future. A new fund is expected to come as early as 2022, and the company also wants to expand its sector expertise and focus more on pre-seed and seed investments. "We want to become the leading early-stage investor in Europe in the coming year," announced Holle.