IPOs
15 Tech IPOs That Can Make 2022 Pretty Exciting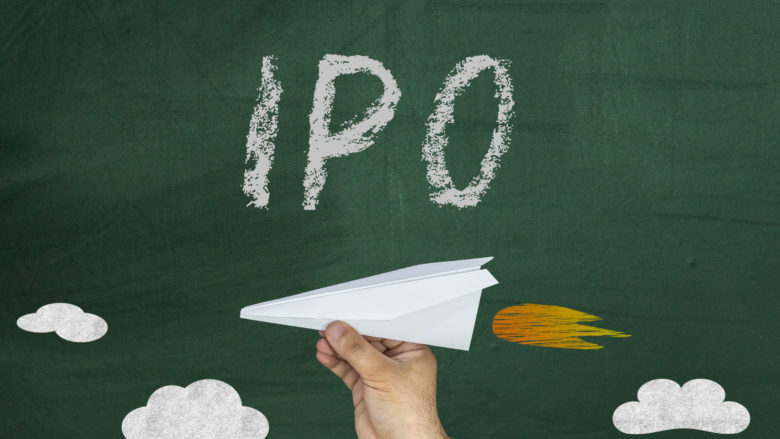 Coinbase, Rivian, Robinhood, Nubank, Wise, Roblox, and so on: 2021 was a record year for IPOs. IPOs, direct listings, and SPACs boomed like never before, with a total of 2,388 newbies last year and an issuing volume of $453 billion. Can it continue in this tone in 2022? There's a lot to be said on the topic as in 2020 and 2021 not only more than 100 unicorns and dozens of dekacorns have thrived, but there are now also tech companies that are approaching a valuation of $100 billion and promise further growth thanks to digitization.
These are the most promising candidates for exciting IPOs in 2022:
1. Klarna
The BNPL giant from Sweden has been holding a valuation of 37.5 billion euros for more than half a year and has put a lot of effort into its further expansion and growth. It's no secret in the industry that the next logical step for fintech is to enter the stock market. And such a step needs to be well-timed since "Buy Now Pay Later"-services have come under criticism because of the risk of consumer debt. Regulators in Europe and the USA could intervene in the market with stricter rules and change the game for many fintechs in the field. The sooner Klarna makes the IPO, the better.
Klarna's next mega-round: Another €525m for Europe's No. 1 fintech
2. WeTransfer
The key rival of Dropbox, WeTransfer from the Netherlands, has already announced its plan to go public in its home country. The aim is to secure around €160 million from the IPO, which should pay off, especially for the two largest shareholders of the company (Highland Europe Technology with 55% and HPE Institutional Fund with 13%). According to the company, WeTransfer has 87 million active monthly users who generated sales of more than €100 million in 2021 through fees for premium accounts.
3. Porsche
The world-famous brand for sports cars and SUVs could "separate" from the Volkswagen Group as an independent company via an IPO in 2022. The IPO could bring in some money for VW, which is urgently needed for the further electrification and digitization of cars. Porsche has already strengthened itself with a number of investments for a greener future in recent months. This includes start-up investments as well as the purchase of the Croatian e-bike scale-up Greyp Bikes.
4. Reddit
If this doesn't become a meme-stock, then what will? That's right, Reddit, the digital mother of many memes and home of the quirky community WallStreetBets, wants to go public this year and pick up a valuation of tens of billions of dollars or more. That wouldn't put the social media platform in the league of Twitter ($31 billion) or Snap ($60 billion), but with the trading app Robinhood (about $13 billion) the platform could already keep up.
5. Mobileye
Mobileye, which has been owned by chip giant Intel for several years, is one of Israel's flagship unicorns. The next big chapter of the company, which specializes in software for autonomous driving, is to follow in 2022, namely the IPO. Mobileye, which plans to bring its own robo-taxis to the streets alongside tech for car brands, could be valued at more than $50 billion, according to the Wall Street Journal. The IPO could be trendsetting because with Waymo there is a Google sister company in the field of self-driving cars that could also do with an IPO.
6. Solarisbank
In 2021, Solarisbank from Berlin has made remarkable progress with the rise to Unicorn and the takeover of the competitor Contis. With an IPO, the company valued at €1.4 billion, would have a currency at hand (shares) in order to be able to make further acquisitions. An IPO of Solarisbank, which counts among others Trade Republic and via Contis Bitpanda among its customers, could drive consolidation in the BaaS market.
7. Lime
Exactly, read correctly. E-scooter providers like Lime have developed into providers of multimodal mobility in just a few years. Even if the scooters are seen by some as money-printing machines, the battle for streets and cities is enormous. In order to be able to continue to exist against Bird, Tier, and others, Lime could take a big step. At the end of 2021, €450 million in the form of convertible bonds and loans were raised to prepare for the IPO in 2022. The stock exchange prospectus will then reveal how profitable the rental of e-scooters, e-bikes and the like can be.
8. Chime
After the Brazilian neobank Nubank went public at the end of 2021, the USA and Europe should also show what they can do in this area. In the US, the Chime is considered the most promising candidate for an IPO. It has soared to a valuation of $25 billion in 2021 and speculation is now that Wall Street is targeting a valuation between $35 billion and $45 billion. Of course, this remains to be seen.
9. Revolut
If Chime, then why not Revolut? After all, the valuation of the British neobank rose to €28 billion in 2021, and large investors such as Softbank and Tiger Global will certainly not decline such an opportunity. But before that, as CEO Nikolay Storonsky has already communicated, Revolut wants to make "a few billion" in sales. This is important for the stock exchange prospectus, on the basis of which data the company is evaluated by investors on the stock exchange.
10. Stripe
And the next fintech candidate that could do an IPO: Stripe, no longer just a payment provider, but also a BaaS provider, online ID provider, and even startup lender, is valued at around $100 billion and is an obvious candidate for an IPO. If that happens, the company from San Francisco would be among the 25 most valuable financial companies in the world – and the two founders, Patrick and John Collison, will probably not let that pass.
11. Instacart
Actually, an IPO was considered in 2021 but it was postponed. So now 2022? In any case, the food delivery service from San Francisco got a valuation of $39 billion last year and has well-known investors such as Andreessen Horowitz, Sequoia Capital, D1 Capital Partners, and Fidelity Management Shareholders on board, who would probably very much welcome an IPO.
12. FlipKart
The Indian online mail-order company based in Bengaluru, which has a large majority shareholder in supermarket giant Walmart, could also go public in 2022.
13. Rappi
Colombian unicorn Rappi is little known in Europe, although there is a strong connection since the DAX Group Delivery Hero is involved there. Delivery Hero recently sold Rappi shares worth $150 million, but still holds just under 8% of the delivery service, which is valued at around $400 million. The company from Bogota plans the IPO for the end of 2022.
14. Impossible Foods
At the end of 2021, Impossible Foods, which has become famous worldwide for plant-based, animal-free meat and dairy substitutes, has already raised half a billion dollars in venture capital to continue growing. The move to the stock exchange could now take place in 2022. Competitor Beyond Meat (recently cooperating with Pizza Hut and exposed to attacks from short-sellers) is already on the move to an IPO as well. The first year on the stock market for the oat milk manufacturer Oatly was also rather difficult. It remains to be seen if 2022 is a better window for Impossible Foods.
15. Tado
They have become known as a European alternative to smart home providers such as Google's Nest: Tado from Munich with smart heating thermostats and air conditioning controls. Tado now wants to go public in the first half of 2022 and has already merged with a listed special purpose acquisition company (SPAC). The company, founded in 2011, could fetch a valuation of €450 million on the Frankfurt Stock Exchange. Recently, Tado has also strengthened itself with regard to green energy solutions with the acquisition of the Viennese start-up Awattar, which specializes in smart electricity measurement.