Article
Klarna's next mega-round: Another €525m for Europe's No. 1 fintech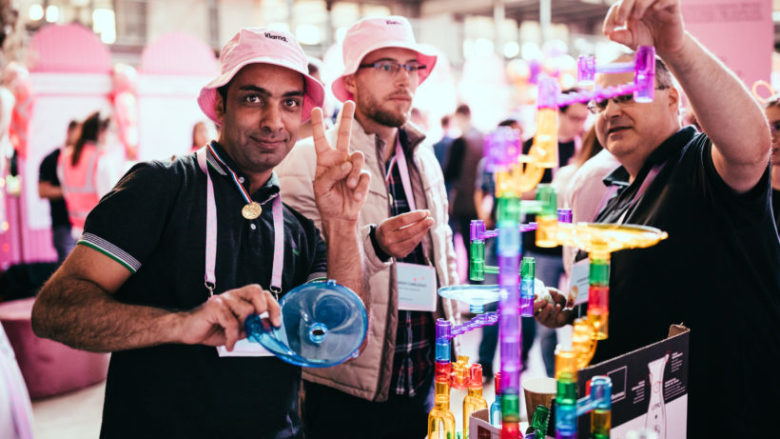 It was only a few months ago that the valuation of the Swedish fintech Klarna was raised from a billion to $31 billion. And now money is already flowing again towards the European fintech company: in a new financing round of €525 million ($639 million), the company's valuation rises to €37.5 billion ($45.6 billion).
This makes Klarna by far the highest-rated private fintech in Europe (clearly ahead of Checkout.com) and the second-highest fintech worldwide behind Stripe, which now weighs $95 billion. The financing round will be led by SoftBank Vision Fund 2, and existing investors will continue to participate. These include Sequoia Capital, SilverLake, Dragoneer, Permira, Commonwealth Bank of Australia, Bestseller Group, Ant Group, Northzone, GIC (Singapore's sovereign wealth fund), as well as funds managed by BlackRock and HMI.
Klarna's valuation has increased by 47% since the beginning of March – from $31 to $45.6 billion. In the meantime, Klarna is already going public – preferably in the USA – which also means that major investors will then also have the opportunity to exit.
+++ What if a Neobank Runs the Mall? Meet Klarna +++
Bank and shop under one roof
Klarna has developed from a pure provider of payment options (especially the Buy Now Pay Later segment was developed by the Swedes) more and more into a shopping app in which the user not only engages with the products but also with the payment. Sales exploded in the first quarter to $18.9 billion (Q1 2020: $9.9 billion).
"Consumers are rejecting credit offers with interest and fees, and increasingly preferring debit cards, while at the same time looking for shopping experiences that better suit their needs. Klarna's more transparent and convenient alternatives are in line with changing global consumer preferences and are thus driving global growth," says Sebastian Siemiatkowski, founder and CEO of Klarna.
The USA becomes decisive market
His company would "challenge the obsolete models". If he has his way, Klarna becomes a super app in which you can do banking, make purchases and make payments and don't even have to leave it. The app now also offers returns, individualized discount campaigns, push notifications about price reductions, or tracking deliveries – simply everything that the online consumer needs for the digital shopping tour or before and after.
Growth in the USA is central to Klarna. Of the 90 million users, 18 million are Americans, 24 of the 100 largest US retailers are available in the app. As a result, the shopping offer is increasingly becoming a competitor to Amazon, which itself offers BNPL.
Klarna has raised a whopping €1.35 billion in 2021 alone. After Northvolt, it has set up the largest financing rounds among European scale-ups to date (Trending Topics SEE reported).