investment
$400K For A Collectible Card Game, Event Ticketing, Satellite data, and Freelancing on the blockchain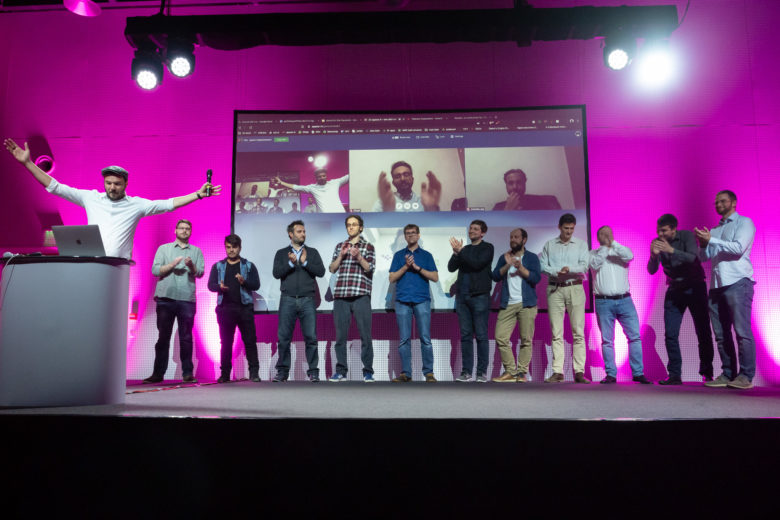 Online platform for freelancers, gaming collector's heroes, more efficient sale of event tickets, satellite data collection – these are the fields four new projects want to disrupt putting processes on the blockchain. Æternity Ventures, the VC arm of blockchain 3.0 project æternity, has just announced it will back them. 
The projects were all part of the venture's acceleration program Startfleet 2.0 and won the jury on the final demo day in April. Now the venture will support them with the initially announced maximum amount of $100K. 
In recent years, Bulgaria has emerged as a dynamic blockchain ecosystem with an increasing number of start-ups and numerous business and public projects using this distributed ledger technology. Since 2018, Æternity Ventures itself has financially supported nine projects with more than $1M. 
"Since its foundation, the mission of æternity Ventures is to enrich the blockchain space constantly and ensure that the ideas worth hearing will be heard," said Nikola Stojanow, CBO of æternity Blockchain and CEO of æternity Ventures. "It is exciting to follow the growth of these four high-quality projects with the potential to disrupt industries on a global scale! They would have a meaningful impact on the entire æternity ecosystem – the ultimate reward for me and the whole æternity Ventures team."
The fresh blood to the decentralized ecosystem
Even though the main operations of Startfleet and Aeternity Ventures are in Bulgaria, the program is open to everyone from everywhere. After completing the acceleration program, four startups were chosen to continue working closely with Aeternity. The venture now decided it is time to back them not only with mentoring but with funding as well, so their solutions can be further developed.
#Efficient event ticketing
The German  Abend, which prototype is already running on æternity blockchain, is an open community governed ticketing platform that allows cashless, secure on-site payments. It aims to enable the festivals and parties organizers to ditch the plastic tokens and to provide a faster, verifiable and secure ticket sales. This way they solve the issue with the lack of trust in the ticketing system problem. The market valuation worldwide for festival and events is 35 billion euro, CEO Tim Betzin shared back in April. The company would charge 2.5% of each transaction through its system.
#Advanced freelancing
Cryptotask is a decentralized task-oriented freelancing market looking to meddle the current systems via blockchain. The Croatian startup is aiming to enter the trillion dollars freelancing industry and seeks to solve the problem with large fees for both freelancers and employers, limited task size values and biased disputes. One key innovation it introduces is a dispute mechanism. Moreover, it won't put limits on the freelancing tasks, no censorship, and meager fees (around 3%), whereas competitors solutions charge both freelancers and employers up to 30%, CEO Ivan Nanut shared on the Startfleet 2.0 Demo-Day.
#In-game assets monetizing
Cryptic Legends is bringing blockchain into the gaming world. The hero management, battle simulation game is set in an ancient fantasy world. In its core, the Maltese-Serbian team offers a collectible card game, where players can have your legends/heroes independently from developers. Apart from selling the heroes directly to the players, Cryptic Legends will provide the option for trading heroes between players and charge a 4% transaction fee.
#Satellite data collecting
The only Bulgarian startup in this batch is Homeport – an open marketplace for ground station capacity and data storage based on smart contracts. It is focusing on the efficient collection of satellite data, including earth imaging, atmospheric data, broadband internet, and maritime comms, using a decentralized global teleport. Homeport aims to remove intermediaries and thus decrease the tax fees they charge from satellite operators and stations, on the one hand. On the other, the company would allow its customers to optimize data session scheduling between the stations and the satellites. CEO Zdravko Dimitrov previously shared that the project has already attracted interest from some satellite companies.
Now what?
After receiving the first tranche of the funding, each team has a period of six months to deliver a working product or a beta version of their project with users operating on æternity Blockchain. Furthermore, to reach these milestones, the four start-ups will be guided by æternity Ventures in all areas needed, including media relations, pitching to investors, tooling, blockchain infrastructure, æternity apps architecture, token economics, and business model.
Read also:
+++Startup That Assures Document Identity Gets Backed By Æternity Ventures+++