blockchain
ReCheck: Startup That Assures Document Identity Gets Backed By Æternity Ventures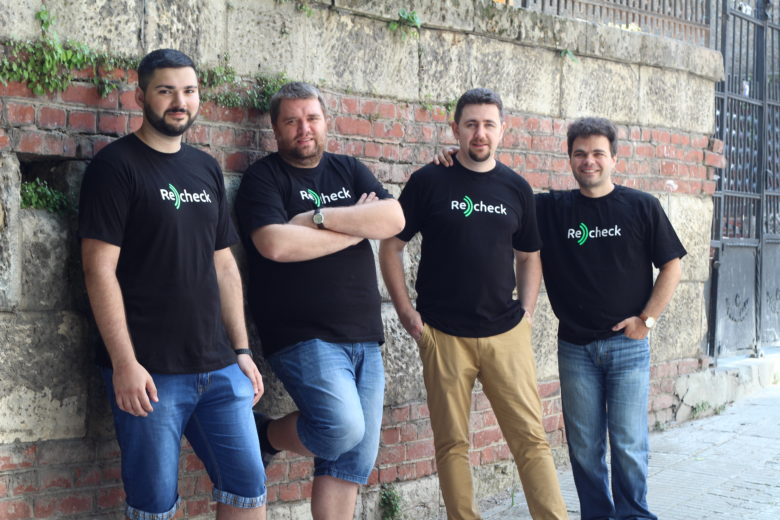 When it comes to securing their real estate property or their home, people usually have plenty of options that are popping in their minds. But what if you have to secure a different kind of property, an intellectual one – like patents, drawings, schemes or for instance when sending offers or sensitive documents to partners and clients without signing NDA. If you want to register the innovation project that you've developed and to be able to send it securely to a third party? In a way that there is a trace of ownership, the exact time the file was created and permission protocol for sharing. And everything lies on the solid foundation of security, transparency, and traceability.
That is where the Bulgarian-Dutch company Recheck and its blockchain solution enter the game. The company has just received an investment of undisclosed amount form æternity Ventures, the venture arm of the æternity Blockchain, to further develop its product, put it on the third generation blockchain and make it mainstream.
"Our team has been closely following ReCheck since their early days and once they have reached a certain maturity, it was a logical next step to invest in them and invited them to join the æternity network. I believe that document verification on the blockchain is going to play a crucial role in the near future and having ReCheck as part of our ecosystem is a move in the right direction." shares Nikola Stojanow, CEO of æternity Ventures.
A pivot: from digital replica to documents
In the beginning, the company founded by Emiliyan Enev, was primarily focused on creating a unique digital replica of physical assets on the blockchain, also known as a digital twin. The identities of the products can be programmed on an electronic tag, that could be attached or integrated into the product, allowing users to check identity. 
"When we started at the end of 2016 with tokenizing physical products, creating digital twin and a connection between the physical product and the unique blockchain identity, we were a little bit ahead of time," explains Enev. 
Understanding that there is a more suitable use case for the specific time, the company shifted its focus and started to develop a solution that allows users to securely share sensitive information like diplomas, certificates, and property deeds. So, ReCheck started to develop a product for document management in parallel, that is today the main focus of the company. The SaaS solution allows users to easily register documents on the blockchain network, which creates a timestamp (the time at which an event is recorded) and hash (encrypted output of a fixed length). This way the protected sensitive information could be later sent to other users in a secure way.
Going mainstream
To bring its solution to the mainstream use-case, ReCheck is now partnering with æternity blockchain, allowing users to secure their sensitive documents like diplomas, certificates, property deeds, contracts and more.
ReCheck uses blockchain agnostic approach and is working on public service, which would be supported on public networks. The future SaaS solution would be working on the æternity mainnet, as well as other blockchains that support smart contracts (a digital contract programmed on a blockchain) like potentially Ethereum or Hyperledger. "The end vision is that we would have interoperability among different blockchain networks, which would allow files and information sharing and exchange among different networks." added Enev.
Security for ideas and IP
Currently, ReCheck is also a technological partner of the German company ipocean that creates a global intellectual property management platform or in other words social network for innovation. By encrypting a document and putting it on the blockchain, it can only be opened and verified by the user it was sent to, providing a high level of security. This solution is working on a private blockchain and the public Ethereum network, using Proof-of-Authority (PoA) as a consensus mechanism, meaning transactions and blocks are validated by approved accounts (validators). 
The challenge is that intellectual property such as design, trade secrets, business ideas, inventions and creations as well as the request for intellectual property are under risk of fraud.  The documentation that backs up the patent like drawings, schemes or a conclusion you reached base on know-how, are usually not part of the patent itself, but could be useful to other creators so that they can build upon them. The high level description of the information is available on a platform and can be shared. This way, it facilitates the process of finding and of sharing intellectual property as well as of collaborating to find better solutions, where participants can prove its ownership, exchange and authenticity.
Developing the local blockchain ecosystem
Recheck has become the fourth Bulgarian company that the æternity Ventures has backed, joining the group of Noble Hire (a referral-based job board connecting tech talent with product companies), TraDEXsocial (prototype stage platform for beginner friendly crypto mining & trading, allows beginners to follow copy more experienced traders) and WeiDex (Blockchain agnostic DApp ecosystem for exchanges).
In addition, ReCheck will join æternity community grants, developing functionalities that can be used by other startups and users of the æternity's ecosystem. Another aspect of the partnership is business development for corporate clients, where ReCheck`s solutions would be promoted to companies from æternity's ecosystem. In the future, the company expects to get a follow-up investment.
The founder Emilian Enev, at the same time, is part of a few initiatives related to the implementation and regulation of blockchain technologies. One of them, led by The International Association for Trusted Blockchain Applications (INATBA), is the working group focus on digital and decentralized identity. They are also one of the contributors that consult the European patent office for implementing blockchain in the sphere of counterfeit consumer goods.
Read also:
+++Blockchain Investor Æternity Ventures Chooses Four Companies to Back+++