event
SHEleader @ Digital: The Conference That Gathers Female Leaders From Various Sectors To Discuss The Role Of Women In The Digital World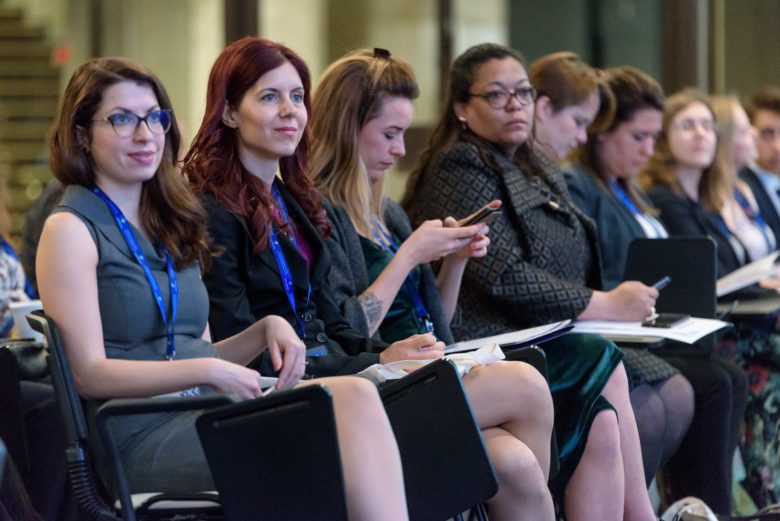 What is the future of women at work in the age of automation? Why and how to engage more women in Deep Tech? Does Gen Z change the game and what skills are needed in the era of automation? Is impactful entrepreneurship a female domain? Is art the new meeting point of tech and innovation? These are among the main questions female engineers and leaders from various sectors, of course including technology, will try to answer during the second edition of the conference SHEleader@digital on September 17th and 18th. The conference was supposed to be held in May but was postponed due to the pandemic and is now coming back in a new form and surprizes.
The conference, organized by the Bulgarian Centre of Women in Technology (BCWT), aims to outline solutions for attracting more women and girls to take on professional and leadership roles in the ICT and digitally empowered economy. It also examines how women's authenticity and the application of female values contribute to the development of sustainable and balanced organizations with high potential and prosperous societies.
'With SHEleader@digital 2020 we want to challenge the forecast of the experts that the gap between man and women will further grow in the age of automation by giving practical answers on how this gap can be overcome. Through the voices of female leaders from Bulgaria and Europe from the digital economy, creative and green industries and contemporary artists, we will introduce the agenda for the future economy and societal development where female print plays a critical role. New initiatives for female professional collaboration for common growth will be announced during the event,'  Sasha Bezuhanova, Chairperson Bulgarian Center of Women in Technologies 
Trending Topics Bulgaria, as a female-led digital company, is supporting the conference as a media and community partner.
Second edition – tech, green, art
The first edition of the conference happened in 2018, during the Bulgarian Presidency of the council of the EU, and was aimed at inspiring and empowering more women and girls in the tech industry. This year, the organizers have decided to explore some concrete topics in-depth and have invited international keynote speakers and panelists to share their views on the future of women in technology and more specifically deep tech, digital art, businesses with impact, and the feminine leadership on September 17th. The discussions will be streamed online and accessible for participants fro around the globe. there will also be space for 50 people at the official venue of SHEleader @digital –  in Music Jam Club in Sofia.
Sasha Bezuhanova, Chair of BCWT and Digital Women for Europe 2013 will open up the event with a keynote on the role of women at work in the continuously automated world, and will be joined on stage by Chiara Corazza, Managing Director of Women's Forum for the Economy & Society. 
Why and how to engage more women and girls in deep tech will be discussed by Daniela Ivanova, Business Development Director at Rakuten Viber; Lilia Messechkova, Senior Director of Software Engineering at Progress; Alexandrina Gindeva, Head of Global Delivery Hub at Experian; Zarena Kancheva, Marketing and Communications Director Europe – Rakuten Viber, Janet Todorova, Director at Founder Institute. To make the discussion more inclusive, the panel will be joined also by Alexander Popov, the Site Lead at Uber Engineering Sofia.
Why women in leadership are the solution for the time of digital transformation will be discussed by Zornitsa Roussinova, Deputy Minister of Labour and Social Policy; Sasha Bezuhanova, founder of BCWT,  and Krassimira Raycheva, Country Manager, Visa, Bulgaria. The discussion will be moderated by Irina Obushtarova, Managing Director at TrendingTopics.bg. There will also be keynotes by  Irma Mentzer, Head of IT, Sofia Shared Services Center, World Bank Group; Katerina Athanasopoulos, Regional Marketing Director for Central Eastern Europe at DELL EMC; and Diana Stefanova, Managing Director EMEA R&D Site and Strategic Business Development integrated solutions at VMware.
What's the role of women in creating a sustainable future beyond technology will share the founder of the startup LAM'ON Gergana Stancheva, Mariya Konstantinova, Investment Director at Superhuman Studios,  and Lubomila Yordanova, CEO and founder of PlanA.Earth.  
To elaborate on the ever-growing role of art in the era of automation the conversations will be joined by Programmer and Art Educator; Mariya Karakusheva, a contemporary composer; Albena Baeva, performer, interaction designer, instrument builder; Stefka Tsaneva, cultural manager at Goethe-Institut Bulgaria; Isabelle Swartz, Head of Public Policy at European Cultural Foundation, Sergiu Ardelean, co-founder & CEO at Artivive, Antoni Rayzhekov, a new media artist.
The first day of SHEleader@digital will feature also music by the contemporary composer Ivan Shopov and meditation led by Swami Yoga Gagnana. The conference is under the patronage of Maria Gabriel, European Commissioner for Innovation, Research, Culture, Education and Youth.​
Day 2 – mental wellbeing
This year the conference will feature a  second day dedicated to work-life balance and mental health practices for women. Mindfulness meditation, smart food, essential oils, and contemporary dance therapy are among the highlights of March 20. 
*Tickets for the conference are still available at a price between €105 and €195. The organizers provide 20 free tickets for students who can apply here.
This may also interest you:
+++ Bulgaria With The 2nd Largest Percentage Of Women Scientists and Engineers In EU