INTERVIEW
Act not React vol.1: How Does the EdTech Startup Ucha.se Prepare for the Second Wave of Covid-19?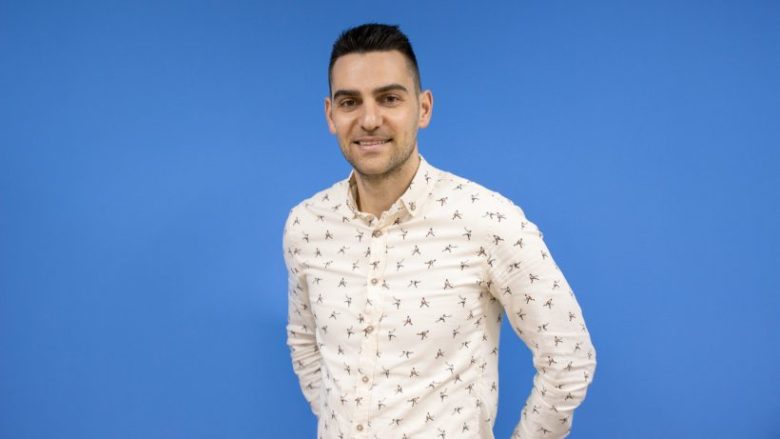 Building and saving cash reserves and cutting expenses or scaling up and fueling team and product growth? Is retraining employees and maintaining remote work capabilities better than slowly returning to the offices? Six months after the pandemic began, it looks like it is far from over and businesses will have to prepare to navigate through its second phase. We talked with founders from the local ecosystem in order to find out how startups from various industries are proactively planning to face the challenges of the second Covid-19 wave.
As the pandemic increased the necessity for the augmentation of the traditional physical classroom, EdTech startups provided support for students and teachers worldwide in order to mitigate the effects of the unprecedented educational crisis. During the pandemic and the transition to remote learning, EdTech solutions proved that they can turn into the next building blocks helping schools and universities become resilient to future crises like Covid-19. Ucha.se is an example of the Bulgarian EdTech startup ecosystem – it is an online learning platform for animated video lessons that allows teachers to make learning fun and interesting for students. In order to find out how the crisis has affected the startup and how does Ucha.se plan to respond to the second wave of the pandemic, we reached out to Darin Madzharov who founded the company in 2012 with the mission to help more student have access to an education that develops their skills and gives them an opportunity to achieve their goals and dreams.
Trending Topics: How did you initially respond to the crisis during the first big wave in March 2020? 
Darin Madzharov: What we initially did was to make the Ucha.se platform free for all users for two weeks, which was the duration of the first remote education "break". Since that period our customers have increased between 5 and 6 times and we had to adapt the technology behind the platform to support the increase in traffic. Even though in the beginning we had some minor issues and some lags, they were really small compared to the surge in clients that we got. To put everything in numbers – for 8 years since Ucha.se has existed until the time we released the free 2-week trial, we had around 900k registered users, and then for only 2 weeks, we had fresh new 250k users. To mention one more comparison, in March 2019, we had around 1.5m video views, while in March 2020 this increased to 6.3m views. In order to ensure the smooth experience of all new users, we also introduced a customer help telephone line which they could still use to contact us in case they have some issues and requests. And lastly, we wanted to make Ucha.se even more helpful to the students, so we focused on filling in some gaps by adding new video lessons for the different subjects and redoing some old videos. 
In what way the crisis has affected your clients, business, and the market that you are operating in as a whole? 
Even though the numbers imply we have steady business growth, I personally wouldn't say that the crisis has an overall positive impact – even without the whole drama around it, we already observed a steady trend of users increase prior to the Covid-19 crisis. However, my opinion is that students should have physical classes and to have the chance to enjoy the interaction with their classmates and teachers on a daily basis.  
What were the biggest challenges that your business and team faced during the crisis? 
One of the biggest challenges we had is to figure out how to adapt our internal process and working mode in order to transition online the employees who were working in offices. In the short-term, it is very manageable to switch online, but in the long-term, this can turn into an issue for a company like ours which is built with a strong mission and needs a united team with a strong culture. That's why working remotely can take away some of the energy and enthusiasm of our employees and hinder the development of the team culture. Moreover, our team is increasing now, and onboarding new employees is very difficult when they can't physically meet their coworkers in the offices and feel their passion.  
How did the crisis, and the rapid increase in demand affect your team? What do you do in order to keep people motivated and to build your team culture?
The team increased multifold, we hired 60 new people, and even though we now have around 250 people, we still have 20 open positions. The main reason for this increase is that at the beginning of this year, we decided to start working on a new project – Ucha.se platform in Romania. The timing of this interview is great because this Sunday, the 15th of November, we officially released the platform there. We chose to expand to Romania as we noticed that even though their market is many times bigger than the Bulgarian, the Romanians still didn't have access to an equivalent of the Ucha.se platform. We hired Romanian teachers so that we can create the new videos according to their curriculum – we won't just translate our existing videos to Romanian, we will create completely new videos. 
 I don't really have to do something related to motivation because all of the people on our team are very self-motivated and there is no need for someone to constantly push them. What the team leaders and I do, however, is to remind our employees about the vision of Ucha.se and the direction we all are headed at. The team leaders are in regular video communication with their team members and this helps to mitigate the effects of lack of human interaction. 
Are there any new projects that you worked on and developed during the past couple of months as a response to the Covid crisis? 
In order to help the students learn more efficiently, we introduced mind maps after each lesson, and that allows them to visually represent what they have remembered from the lesson. We also developed an app for Android and iOS, and as of now both of these new features have been very well-received by the users. 
If you were to write a "How to Survive Covid-19 as a Startup Playbook" what would you include?
My first advice is no matter what, don't forget your values – if you value honesty, don't use dishonest means just to get the most benefit out of a crisis situation. That is why when the crisis began, we first asked ourselves what our vision and mission were in order to map our direction and the ensuing strategy. Another thing I firmly believe in and advocate for is that businesses should closely observe how their users are reacting and try to guide them to make choices that are good for them. And my last advice is to never forget the importance of training our minds and prepare to stay calm and focused when more stressful times come.  
Ucha.se digitalizes education, but how did you as a team manage to adapt to the digital way of working? 
Right now, half of our team is working in the offices and the other half is working remotely, but our ultimate goal is to have as many people back in the offices in order to keep the team spirit and culture high. We easily switch from online to offline because naturally all of our operations can be done online. Our structure is not bureaucratic at all, so we are able to adapt very quickly and efficiently. 
After going through one lockdown, how does Ucha.se prepare for the second wave we are currently experiencing? 
Our team feels prepared for such a scenario – since most of the students in Bulgaria are already learning online, I don't believe that a second lockdown will have such a big impact on our operations as did the first one back in March. What we try to do is stay focused on the projects we are working on because they are long-oriented and will come to fruition in the next 6-7 months. 
What does the future hold for Ucha.se – what are your goals and vision for the next year? 
Our focus right now is twofold – first, to continuously improve our presence and our service here in Bulgaria, and second to expand on foreign markets. Besides the release of the Romanian version of Ucha.se, we are also looking to expand in one more foreign country soon. Our goal is by the end of this year to have already developed a team that is ready to start working on this project. What drives us, though, is not the expansion itself, but rather the mission to give an opportunity to more students to achieve their future goals and dreams. When we are choosing the countries where we expand we are first looking at where the gaps in digital education are the biggest, meaning that the students have the biggest need for a platform like ours.